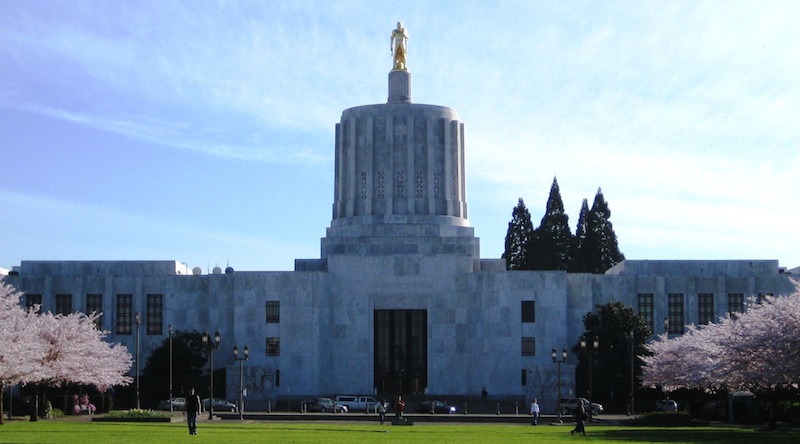 The Oregon Legislature is at its midpoint, where bills have either been scheduled for a public hearing and work session and are moving forward, or are dying in committee, or are being sent to a Rules or Revenue committee where the mid-session deadlines don't apply. A summary of the most important bills affecting our local food system is below, with links to take action.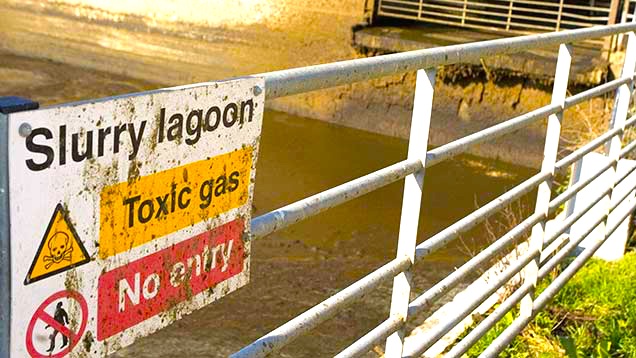 Moratorium on permits for industrial dairies (SB 583): Sadly, this bill that would have allowed a pause in the permitting of new and expanding mega-dairies has died in committee. Lobbying by powerful industrial agriculture interests have once again prevented the state from enacting reasonable protections of Oregon's air, water, climate, rural communities, small farmers and animal welfare.
However, advocates were able to secure a public hearing in the Senate Committee on Energy and Environment and they need as many concerned constituents as possible to submit testimony to let legislators know it's not a subject that's going to get swept under the rug by powerful interests. Food and Water Watch has produced a template for your testimony that you can copy and paste into the legislative submission form. (Choose the meeting date of April 1, 2021, at 1 pm, then click on SB 583 to copy and paste your testimony.) Also consider sending a copy of your testimony to your legislator. For additional information on mega-dairies in Oregon, read my article "Big Milk, Big Issues for Local Communities."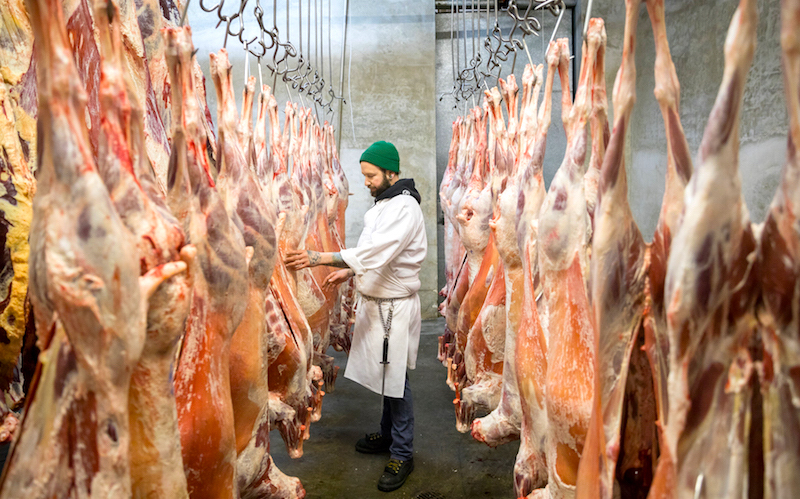 Grant program to increase meat processing capacity (HB 2785): Unanimously passed out of committee with a recommendation for passage, this bill establishes a grant program to fund the building, upgrading or expansion of local meat processing facilities. Oregon's already acute lack of meat processing capacity has been exacerbated by COVID-19, and investing in processing capacity will go a long way in creating food system resilience post-pandemic. Amy Wong of Friends of Family Farmers said this program would build "infrastructure and hopefully technical assistance for bringing existing, and potentially new, processing facilities up to standards compliance."
It is critical for the members of the Ways and Means Committee and your legislators to understand the importance of helping rural communities recover from COVID-19 and build long-term rural economic development. E-mail committee members and also e-mail your legislators to let them know how much you value and support access to local food. For more information, read about how important access to local meat processing is to Oregon growers.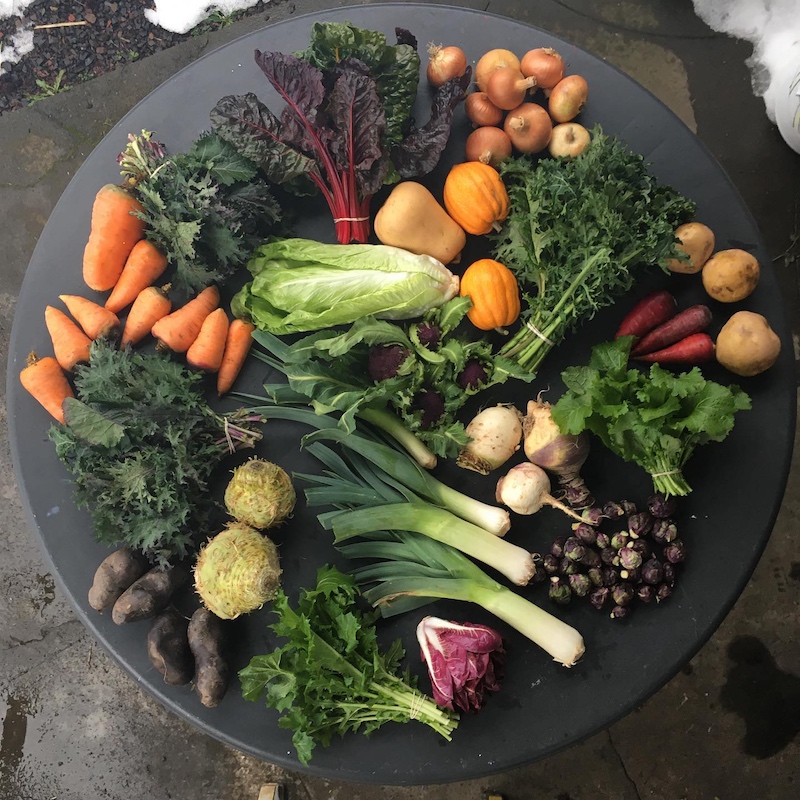 Oregon Organic Action Plan (HB 2269 and SB 404-3): The Senate bill (SB 404-3) had a successful public hearing on March 15th and is scheduled for a work session on March 29th. The House bill (HB 2269) would increase funding to the Oregon State University Extension Service for new positions related to organic production as well as funding for expanding the market for organic crops and products. This bill likely will end up in the Ways and Means Committee and it will be important for you to e-mail the Co-Chairs and let them know that we want more organic production in Oregon. And consider e-mailing your legislators to let them know how much you value and support access to locally grown organic food.
Funding for Double Up Food Bucks program (HB 2292 and SB 555): The Senate bill (SB 555) had a successful public hearing and work session and is currently in the Ways and Means Committee. The House bill (HB 2292) would continue funding to assist recipients of Supplemental Nutrition Assistance Programs (SNAP) to purchase locally grown fruits and vegetables from farmers' markets, farm share sites and retail outlets that participate in program. With nearly 1 in 4 Oregonians currently struggling to afford to buy enough food to feed themselves and their families, the number is closer to 1 in 3 in Black, Indigenous, and Latinx communities. E-mail your legislators and let them know that this program not only helps keep our neighbors healthy by providing them with fresh, locally grown food, but also benefits our communities and supports local farms.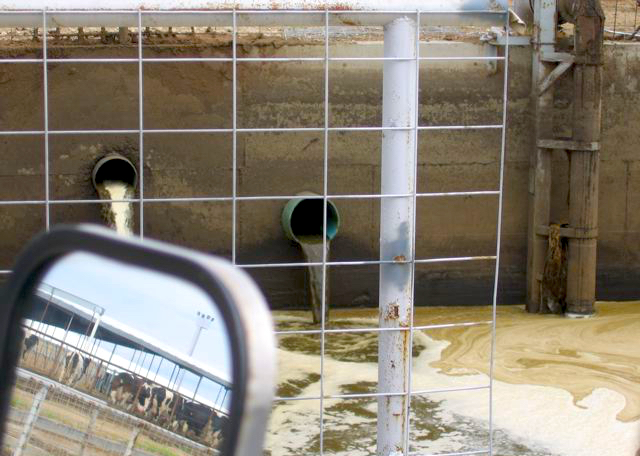 Renewal of the Bovine Tax Credit (HB 2451 and SB 151): This bovine manure tax credit proposed to give taxpayer money via tax credits for an additional six years to industrial facilities like feedlots and mega-dairies that have methane digesters that produce biofuels. While industry claims that digesters reduce greenhouse gas emissions, the fact is that burning biogas actually releases carbon dioxide and other pollutants—including smog-forming nitrogen oxides, ammonia and hydrogen sulfide— potentially offsetting other greenhouse gas reductions. Tarah Heinzen, an attorney for Food and Water Watch, said they presents a false solution that doesn't address the underlying problem of methane emissions. At this point it looks like the House and Senate versions of the bill may have died in their respective committees and the tax credit will not be renewed.
Stay tuned for future developments in the 2021 Your Food, Your Legislature series as the legislative sausage gets made!
Posted on March 25, 2021