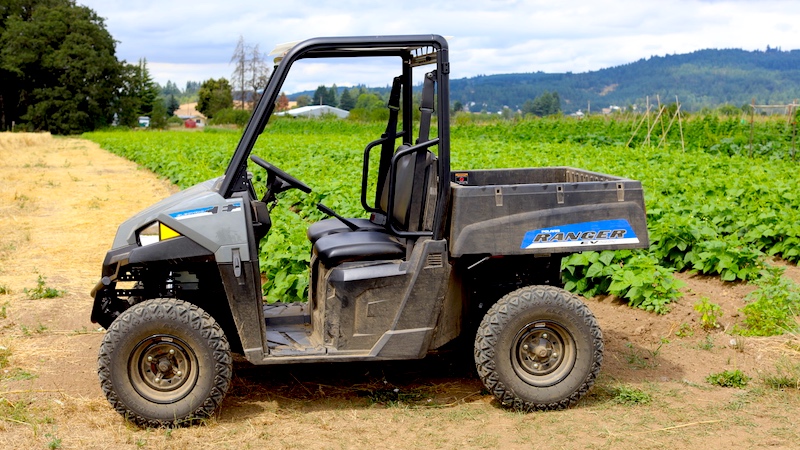 As important as a reliable employee, equipment a farmer can depend on is a critical component of any farm, from working the soil to planting to growing to harvesting. New equipment is often prohibitively expensive, so farmers patch and nurse and replace parts on older machines until they simply give out. Contributor Anthony Boutard of Ayers Creek Farm offers several examples, and welcomes a new arrival.
All machinery is serviced and checked over the month before our summer harvest starts. That helps but doesn't completely avert troublesome moments.
Early in July, we went to use the van for a quick run the hardware store; it wouldn't shift out of first gear. Turns out mice had chewed the transmission harness and fried its brain. Brought to mind Malvina Reynolds' "The Little Mouse." Fortunately, it wasn't on a delivery run and full of berries. We had it towed to N. Columbia for a new brain and it is back home. A couple of delivery runs in a rental made us appreciate the simple, open structure of the original Sprinter vans. We have modified ours so we can comfortably load it with up to 200 flats.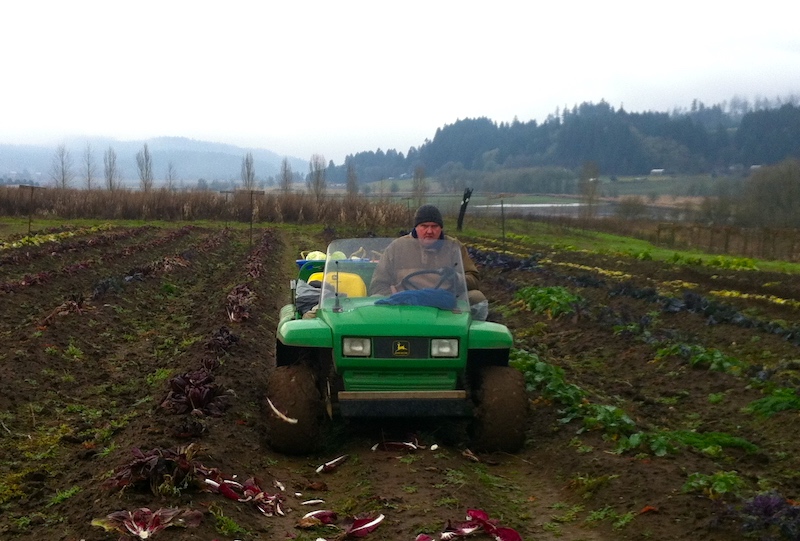 Light ground transportation is essential for an efficient farm operation. We have two old John Deere Gators. Each has seen two decades and several thousands of hours of service. We have two small ATVs of the same age. They have been reliable but we decided we needed a back-up utility vehicle after an ATV clutch failed. The van problem also spooked us.
We wanted to avoid another internal combustion engine to feed and service. Last year, Polaris introduced an electric version of its Ranger (top photo). After a couple of weeks of using it, we are very happy. Polaris mostly makes aggressive, noisy recreational off-road vehicles with sinister feline or heavy bull lines designed to show dominion over nature. It was a surprise to stumble upon this silent, gentle and rather comely bit of iron and plastic from the company. It will be staff's primary transportation after Carol's ATV returns. We are ready to convert to electric ATVs when they are available.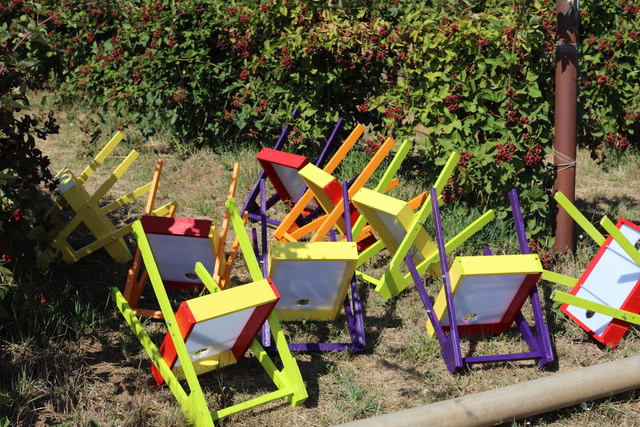 On a simpler equipment level, staff use "burros" to hold and move the berry flats as they fill them. Made by us of lightweight cedar and thin plywood about 15 years ago, they were due for rehabilitation and modification. The burros were getting rickety and had been repaired at various times. The trays were a bit too big so berries would fall between the walls of the tray and the flat, staining the flat. We might say, who cares? Well, staff did and mentioned it, so the observation was heeded. The plywood had started to disintegrate so it was time to address the problems.
We reduced the dimensions of the tray and used lightweight but rigid plastic "twin-wall" for its bottom. The structure is pulled together with threaded rods to support the tray. As a final gesture, we painted the various parts and assembled ten different and cheerful burros, each with its own markings. No two are alike.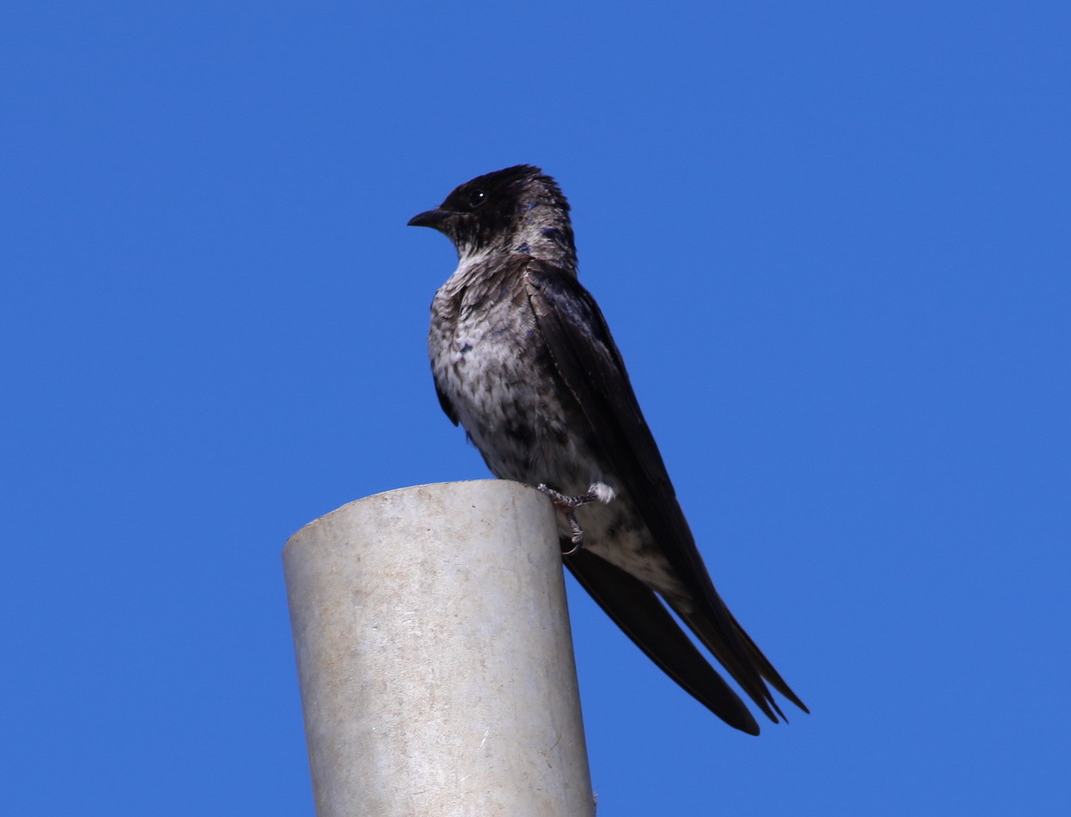 The handle of the burro makes an attractive perch for birds, so we tip them on their side in the field so they stay clean.
Finally, the purple martins successfully raised their brood of six. We are in the processing of adding 16 gourd-style nesting boxes specifically designed for the birds. The young that emerged this year will be of breeding age in 2021. As they are a gregarious species, other mature birds are expected to join our breeding pair next year.
Photos of Polaris ATV, burros and purple martin by Anthony Boutard.
Posted on August 3, 2019