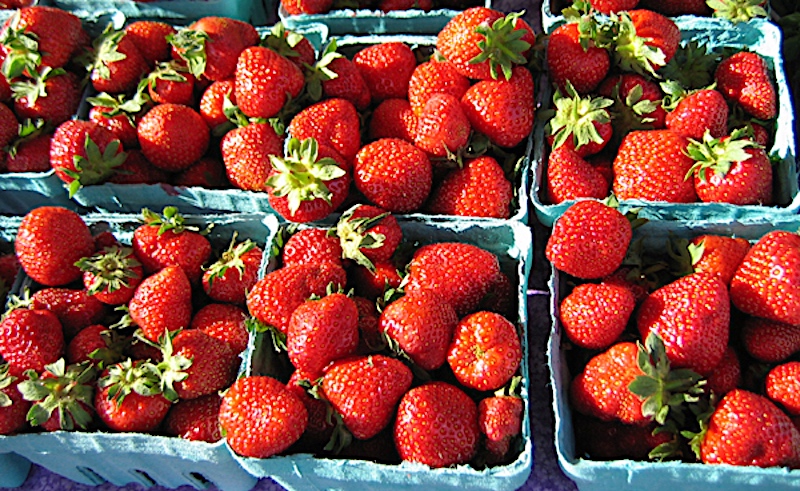 There is one word this time of year that Oregonians wait with bated breath to hear, and that word is…strawberries! Earlier this year, as we were coming out of an extremely mild winter, farmers were expecting the season to start as much as four weeks earlier than last year. Then came a spate of our usual cool, rainy spring weather that put the kibosh on that kind of talk.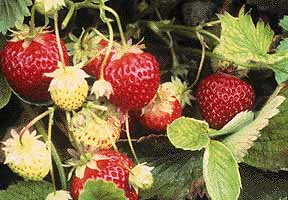 So here we are at the end of May, with strawberry season finally starting to kick in just in time for Memorial Day weekend. Whew!
Though Josh Alsberg of Rubinette Produce cautions if you're planning on getting some of those treasured Hood strawberries for your shortcakes, don't think you can casually stroll into the farmers' market after brunch, because those precious jewels will be long gone. Better yet, he advised checking your farmers' market's newsletter to find out which farms might have strawberries and see if you can reserve them for pick-up at the market.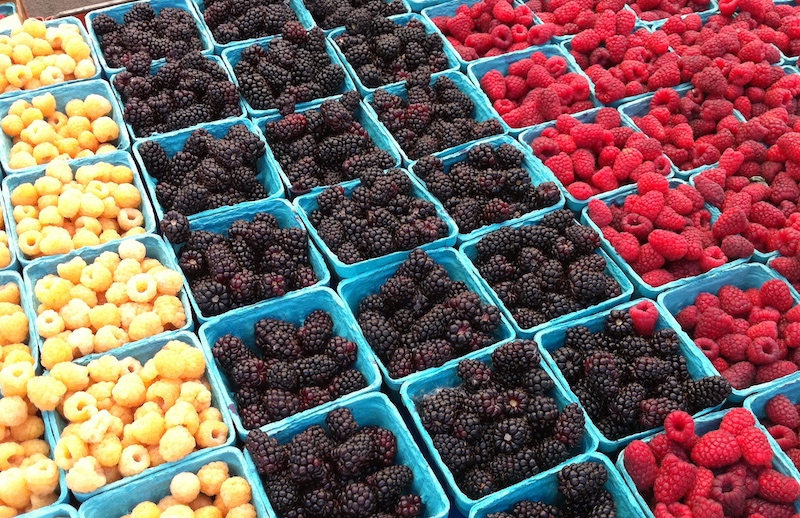 Alsberg said we're likely to see the first flush of raspberries around the end of May, too, which will signal the beginning of full-on berry season—loganberries and tayberries first, followed by marionberries around the end of June. Cherries should be coming on soon, too, starting with big sweet Chelans and the delicious Royal Brooks and Brooks, which should be around for three to four weeks.
The seasonal avalanche of vegetables has already begun, first with wild greens like nettles and fiddleheads, then the more domesticated asparagus, which is beginning to wane, Alsberg said. But fear not, since lettuces are "full on" right now, with romaine varieties coming soon, along with those cute, grillable Little Gems that make perfect individual servings drizzled with a classic Caesar dressing or a creamy miso vinaigrette. You'll also find baby butter lettuces and eye-catching speckled-leaf varieties like Flashy Trout Back developed by Oregon plant breeder Frank Morton of Wild Garden Seed in Philomath.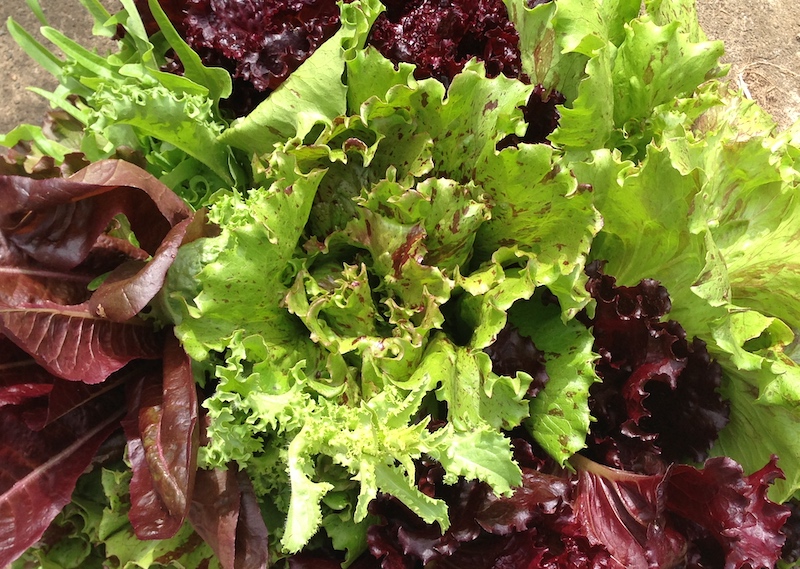 Spring onions are also exiting stage left as they grow into their mature size, which will be dug up and cured for winter. Alsberg scoffs at so-called "onion scapes" as "glorified green onions" and instead advises getting the solid-bodied scapes of garlic and leeks, cooking them on the grill or roasting them in the oven, then drizzling with olive oil, a scattering of salt and a splash of fish sauce.
(Side note: Alsberg said that elephant garlic is more biologically akin to leeks than garlic. Who knew?)
Greens like arugula, spinach and sorrel are seeing their day in the spring sun, too, along with local fennel and peas—both sugar snap and snow peas—which should be plentiful for the next three weeks or so. Zucchini and other summer squashes like patty pan and the ribbed costata romanesco, all ideal for grilling or roasting, will be around for the next few weeks, with cucumbers coming on strong by late June.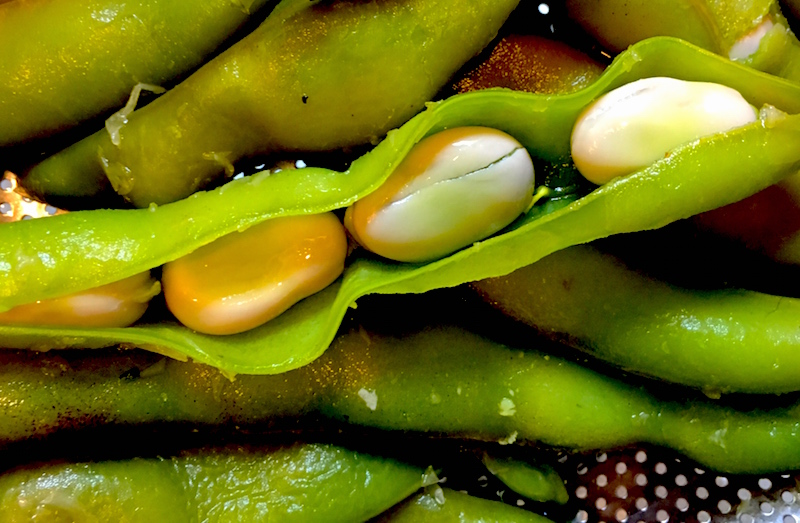 Shoots are on the way out, said Alsberg, so if you see some, grab 'em. And look forward to fresh favas soon—with "to skin or not to skin" being the hotly debated topic. (I've come over to the "leave the skins on" camp, especially for the smaller beans.) The sprouting versions of broccoli, broccolini and cauliflower should be available aplenty, with the new crop of potatoes coming in soon, with more later. Herbs, too, if my garden is any indication, are going gangbusters, which will call for making pestos, chimichurries and infused vinegars.
Alsberg inserts a last caution about tomatoes: Wait to buy farmers' market tomatoes in season. There are apparently some year-round hothouse tomatoes that are showing up, so he advises holding your horses until the end of June, with July being the the prime time for the red orbs of deliciousness to arrive for their annual three-month summer sojourn. I can't wait!
Posted on May 19, 2020