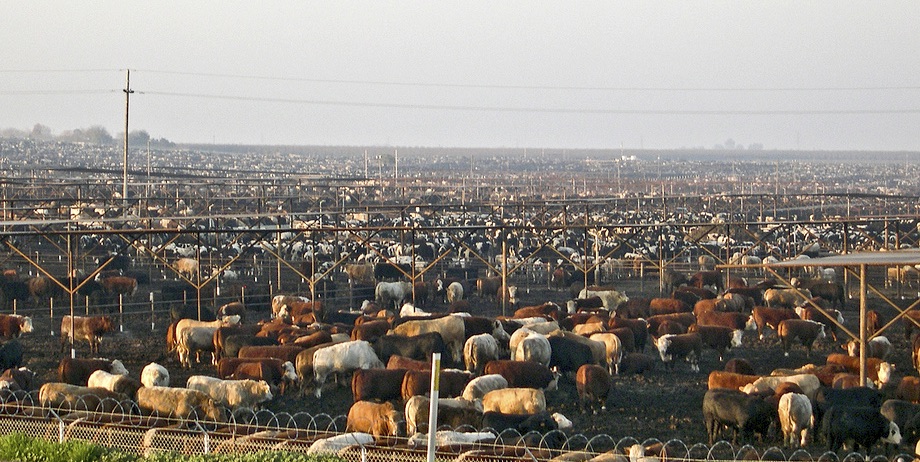 It has the drama and intrigue of a Hollywood blockbuster—part western, part heist movie—centered on a middle-aged businessman up to his eyeballs in debt desperately trying to dig his way out scheming to rip off a giant national meat conglomerate, contracting to deliver thousands of cattle that only exist on paper.
Thing is? This is no movie, it's real.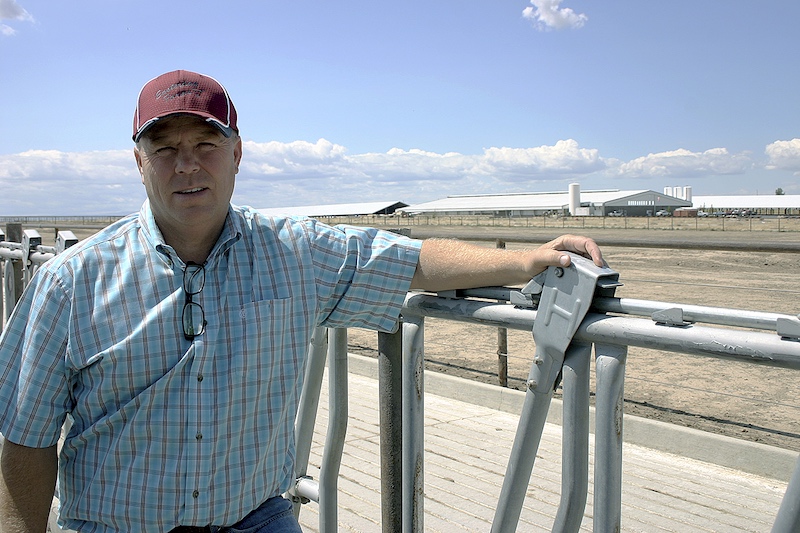 Even weirder, it involves the catastrophic Boardman-area mega-dairy known as Lost Valley Farm—infamous for its drug-addled, prostitute-frequenting former owner, Greg te Velde, who racked up more than 200 violations of its operating permit in two years—and the scion of a multi-generational Northwest ranching family who swooped in and bought the failed dairy, proposing to infuse millions of dollars to bring it back to profitability.
The panicky businessman is Cody Easterday, president and CEO of Easterday Ranches, one of the largest agricultural operations in Washington State, who is also the main player in the Lost Valley Farm purchase. A tragic side note: His father, wealthy cattleman Gale Easterday, died in December when the car he was driving ran head-on into an 18-wheeler hauling Easterday potatoes.
Reporter Anna King of the NW News Network broke the story that Cody had lost more than $200 million in the commodities market and had concocted the scheme in a bid to cover his losses. "As his commodities trading losses escalated, Mr. [Cody] Easterday explained that he began submitting fake feeding invoices as well as the fake cattle invoices," Jason Wenglarski, vice president of internal governance for Tyson Foods, is quoted as saying.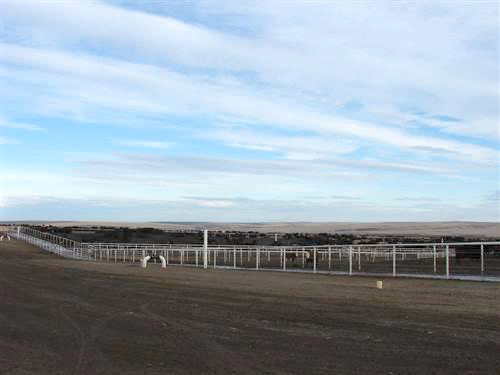 The story describes Easterday's scheme to contract with Tyson "to buy fake young cattle, then charge Tyson for them. Then Easterday Ranches would fictitiously feed the cattle and bill Tyson for that feed. Next, the cattle operator would deliver some actual cattle—but not all—to Tyson when the on-paper cattle would be market ready."
Interestingly, Tyson didn't discover the discrepancy for several years, according to the Tri-City Herald, which said Easterday had previously worked with Tyson for many years when, in 2017, Easterday signed an agreement to buy young cattle and feed them until they were ready for market, submitting invoices and being reimbursed for his costs.
According to Tyson's lawsuit against Easterday, the scheme came to Tyson's attention in late November of 2020 when it discovered "errors" in its inventory records and met with Easterday. "Its investigation, including the admissions of Defendant's President Cody Easterday, showed there were over 200,000 head of cattle that Defendant reported to be in inventory, but which did not exist."
As for Easterday's pending permit application with the Oregon Department of Agriculture (ODA) to operate a 30,000-cow mega-dairy on the former site of Lost Valley Farm? At this point it's unaffected by the recent revelations.
According to ODA communications director Andrea Cantu-Schomus, "the State is continuing the process of reviewing the Easterday Farms Dairy LLC application and drafting a permit." She added that when the draft permit is ready, the ODA and Department of Environmental Quality will release it and any supporting materials to the public prior to holding public hearings. Based on that, the agencies "will review and make possible changes" before making a final decision on the permit.
Stand Up To Factory Farms, the coalition of community, farm, environmental and social justice organizations behind the mega-dairy moratorium before this year's legislature, issued a press release on the Easterday scandal, saying "these serious allegations underscore that Lost Valley Farm's owner, Greg te Velde, is not the only 'bad actor' among mega-dairies, as the Oregon Department of Agriculture and the dairy lobby would have us believe. It is vital that the Oregon Department of Agriculture immediately deny the Easterday permit application for a new mega-dairy in Eastern Oregon."
Until then—or until the movie comes out—I'll keep you posted on developments and/or shenanigans.
Top photo: File photo of cattle feedlot.
Posted on January 30, 2021