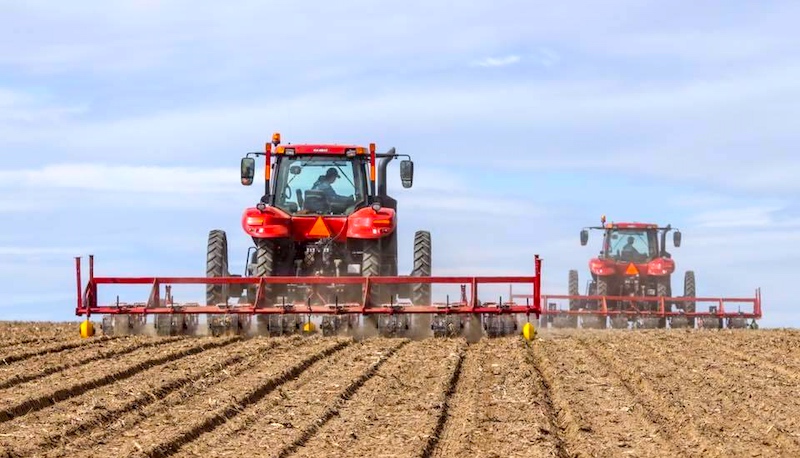 In the growing scandal around the scheme that has been dubbed "Cattlegate," Easterday Farms is now tangled up in the bankruptcy of its sister company, Easterday Ranches, a giant ranching and feedlot operation in Washington state that filed for Chapter 11 bankruptcy protection earlier this month. The filing was made after a meatpacker sued Easterday Ranches for defrauding it of $225 million for 200,000 nonexistant cattle.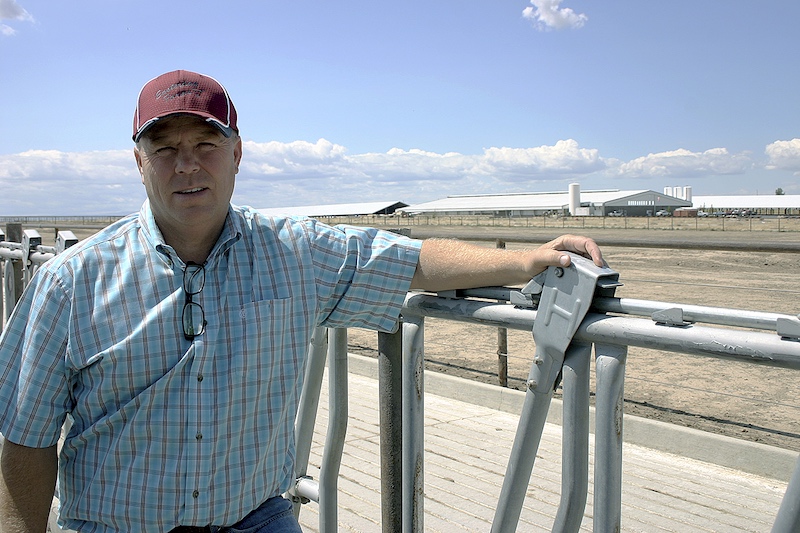 Cody Easterday, president and CEO of Easterday Ranches, one of the largest agricultural operations in Washington State, is implicated in a complex modern-day cattle rustling operation involving 200,000 "ghost cattle" that apparently existed only on paper. Easterday was contracted to buy and feed the bovines for Tyson Fresh Meats, a division of Tyson Foods, then deliver them to slaughter at Tyson's processing facility, invoicing Tyson for their purchase and upkeep. The problem was that he never bought the cattle, but still invoiced Tyson for them, allegedly intending to use the money to cover losses he'd incurred in the commodities trading market.
An article in the Spokane (WA) Spokesman-Review said that on Monday (2/8), Easterday Farms filed for Chapter 11 bankruptcy seeking protection from its creditors. It said "according to court records made public Tuesday (2/9), Easterday Farms has and continues to sell feed to the ranch side of the business that has been caught up in an alleged scandal of missing cattle owned by Wallula-based Tyson Fresh Meats Inc., a subsidiary Tyson Foods Inc."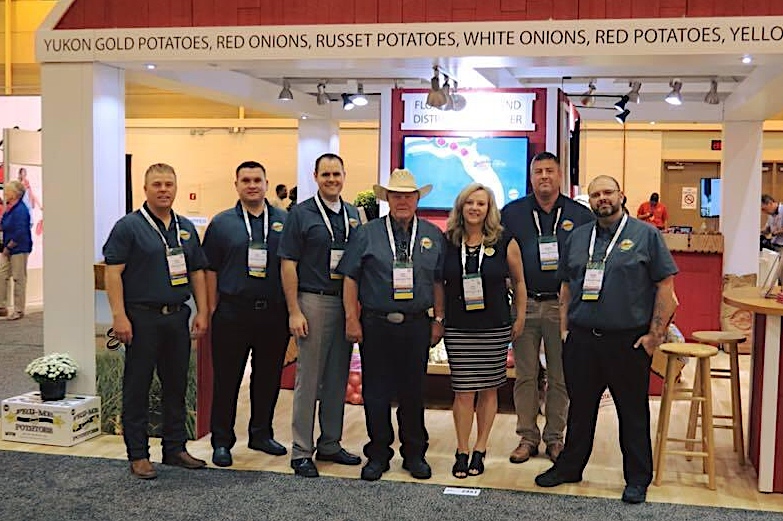 In addition to being the president and CEO of Easterday Ranches, Cody Easterday is also the head of Easterday Farms—one of the many sprawling and intertwined holdings of the Easterday family that includes private planes, hangars, giant storage and packing sheds, restaurants and million-dollar homes. On its 18,000 acres in the Columbia Basin, Easterday Farms grows onions, potatoes and other produce, plus feed and grain for the cattle in the family's feedlot operations.
Easterday Farms is also the owner of the former Lost Valley Farm, the 30,000-cow mega-dairy that failed catastrophically in 2018 when the Oregon Department of Agriculture (ODA) shut it down after issuing more than 200 violations of its permit in two years of operation. It cost millions to clean up the "environmental mess"—including 30 million gallons of manure and wastewater—left by the previous owner.
At the time of the sale in 2019, Easterday was required to reapply to the state ODA for a Confined Animal Feeding Operation (CAFO) permit to operate a 28,300-cow mega-dairy on the site, which it did under the name "Easterday Farms Dairy." While the ODA issued a "letter of satisfaction" at the end of 2019 for the cleanup at Lost Valley Farm, according to sources the Easterdays will still need to invest $15 million to bring the facility into full environmental compliance.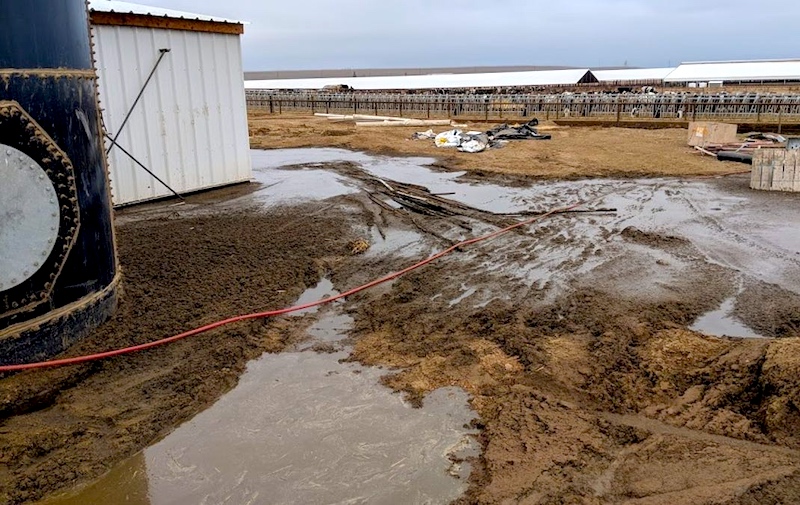 Cole Easterday, a co-owner of the new dairy business, said, "Though the situation with Easterday Ranches and Easterday Farms is unfortunate, Easterday Dairy LLC's commitment to our current CAFO permit and our permit application is unchanged," according to an article in the Capital Press.

The article quotes Stephanie Page, natural resources program director for the ODA, as saying that the lawsuit and bankruptcy potentially add another layer of complications. "I think we've all been on the same page in terms of not wanting to jump to conclusions," Page said. "We're just continuing to evaluate the info we've gotten about the business structures, and how they're separate but also making sure we understand how they're interrelated."
In an e-mail, ODA communications director Andrea Cantu-Schomus said that the ODA and the state Environmental Protection Agency (EPA) are "required by Oregon law and EPA CAFO rules to consider all applications and issue permits for facilities that meet all legal requirements."
When asked whether the bankruptcy filings may impact the viability of Easterday's operations at the dairy, she said that the agencies are exploring Oregon Revised Statutes* and federal rules for CAFOs to determine whether they have the authority "to verify the ongoing financial status of an applicant and or operator" in the permit review. She termed the lawsuits and bankruptcy filings "a rapidly evolving situation" and that "the state will proceed with integrity and transparency."
Though this is hardly the ODA's first rodeo when it comes to issuing permits to large industrial facilities that go on to create problems.
"We know from experience that ODA and DEQ are likely to claim they don't have the authority to deny Easterday's permit," said Tarah Heinzen, Food & Water Watch Legal Director. "Recent events underscore that this is just not true. They can deny a permit to any applicant who hasn't disclosed all relevant facts or who has misrepresented any facts in their application. Easterday Ranches' and Easterday Farms' significant financial distress surely qualifies."
Cantu-Schomus later clarified in an e-mail when asked about whether the agencies are able to put a permit application on hold while determining its status that "there is no time requirement for ODA or DEQ to complete CAFO Permit development and start the public notice period."
Adding pressure to the ODA's permit process, a coalition called Stand Up to Factory Farms is pushing a bill in the state legislature for a mega-dairy moratorium in order to institute regulations on industrial factory farm dairies to protect Oregon's environment, air and water and the health of its communities.
In light of the Easterday scandal, the coalition issued a press release saying that "denying the [Easterday Farms] permit is not enough. It's been clear for years now that these facilities housing tens of thousands of cows and producing waste on par with many cities are mega-polluters regardless of the operators. It is time for Oregon legislators to enact a mega-dairy moratorium to protect our state from irresponsible mega-dairy operators and prevent harms from massive industrial dairies until regulations are in place to protect Oregonians."
Amy van Saun, a senior attorney for the Center for Food Safety, responded in an e-mail to a question about the Easterdays' various businesses, "While the intricacies of the various Easterday entities may not yet be clear, including to state regulators, one thing is clear: Cody Easterday and the Easterday family are the principals and the ones accused of massive fraud in Washington.
"It is beyond the pale that ODA and DEQ would still consider permitting the Easterdays to operate such a massive new source of nitrates and methane in Oregon," van Saun wrote.
Read more about the Easterday Ranches scandal.
* ORS 468B.217 and OAR 340-045
Photos from Easterday's public Facebook page.
Posted on February 16, 2021