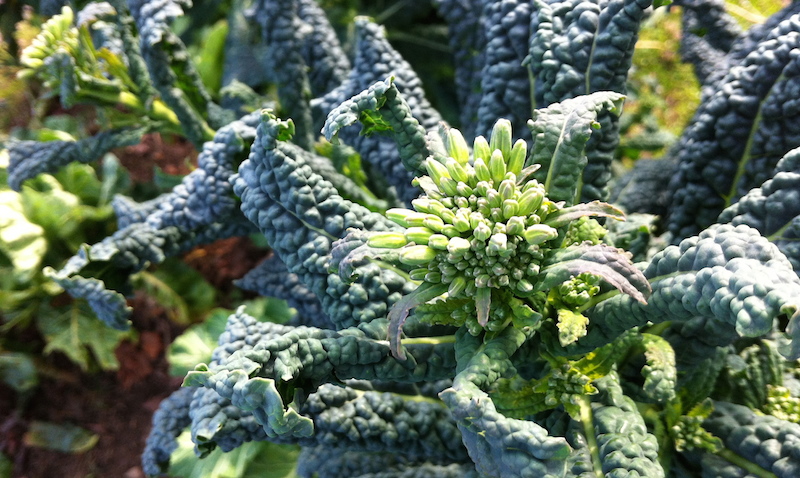 It was just a few weeks ago at the tail end of January that my tipster about all things fruit and vegetable-y, Josh Alsberg of Rubinette Produce, said, "If I see one more rutabaga or turnip, I'll kick it!"
I knew exactly how he felt.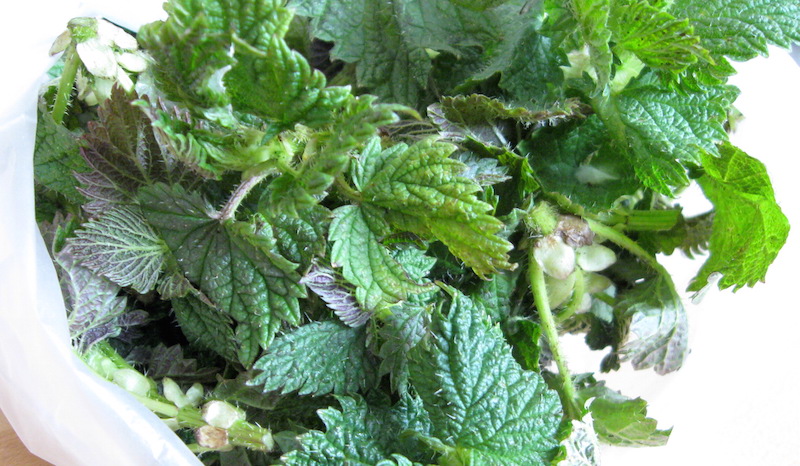 When we talked again just a couple of days ago, he was, not surprisingly, in a much more jolly frame of mind. After all, wild greens like nettles, fiddleheads, watercress and miner's lettuce were starting to appear on forager's hot sheets, and farmers' markets are inundated with bundles of the shoots of overwintered brassicas. Whether you call them raab, rabe or rapini (top photo), they're all packed with fiber, vitamins and minerals including antioxidants and phytochemicals, which have been shown to lower cholesterol, prevent heart disease and may help reduce the risk of cancer.
What's not to love about that?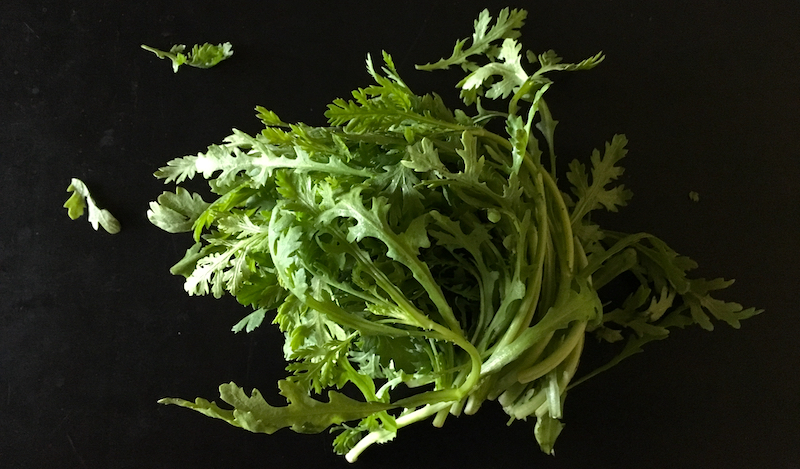 Other greens like mustards are in plentiful supply, including new-to-me Asian varieties like hon tsai tai, also known as kailaan; komatsuna, aka Japanese mustard spinach; and shungiku or crown daisy, which all have that familiar mild-to-medium mustard bite that is leavened with cooking or can add bite to a salad. Another Asian green popping up at local farms is Tokyo bekana, a soft, loose-leaf Chinese cabbage with frilly, pale green leaves that add loft to salad mixes.
Speaking of salads, Josh said that baby lettuces are beginning to appear along with early spinach varieties, and of course you can still find chard and kale aplenty, still sweet from lingering cool temperatures. Spring roots like radishes are coming in early due to our relatively mild winter, and bundles of sweet little hakurei turnips that add to any roast vegetable platter. And don't forget to use the greens from these roots—I love to roast them in a pan with other vegetables until the leaves get crispy.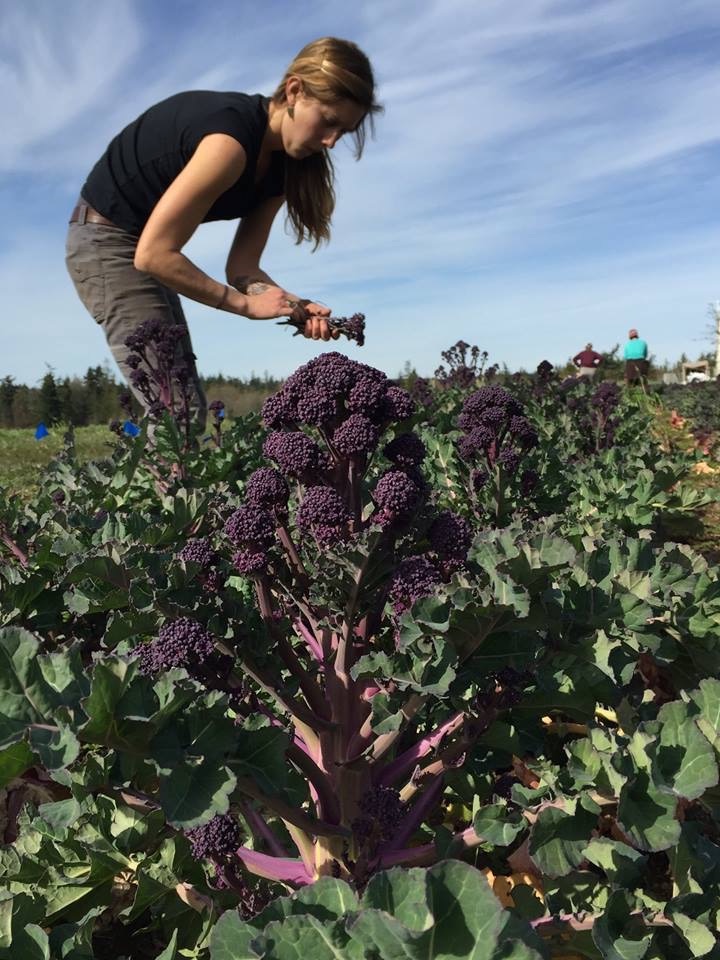 Purple sprouting broccoli—a celebrity so cool it's identified by its acronym PSB—is also a star of the oven-roasted vegetable firmament. Josh said you can't go wrong searing it in a 400-degree oven, sprinkled liberally with salt and smoky urfa pepper. (Hint: Like many purple-hued vegetables, PSB will keep its purple hue as long as no water is used, so make sure it's roasted dry. Otherwise it'll fade to green.)
Local alliums are starting to arrive, too, so look for chives, green garlic and scallions, with spring onions coming just around the corner.
All of the above can be found at local farmstands and markets right now, and Josh said that full-on spring won't be far behind, with its fat spears of asparagus coming in late April and May, and local strawberries making their usual appearance starting at the tail end of April with our beloved Hoods holding off until June to make their debut. Rhubarb, often used with those strawberries, will be available starting in mid-April.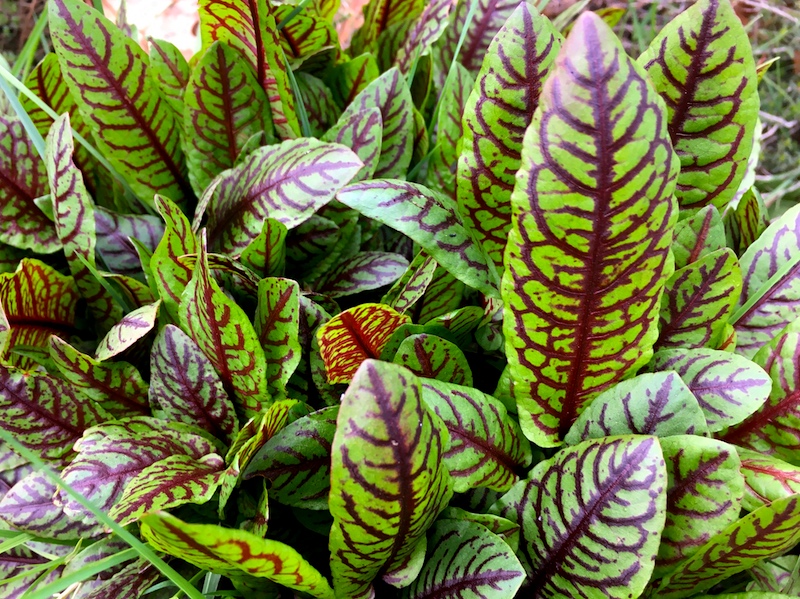 Also look for herbs like mint, tarragon and thyme, which are beginning to trickle in and should be plentiful in the next few weeks, along with sorrel (green and red-veined), lettuces and summer squash. Wild mushrooms are on the way out, and Josh cautions that while morels can be found, prices are astronomical, so it'd be wise to wait a bit for the season to peak and for prices to come down before buying them in any quantity.
Me, I'm stocking my vegetable bin to the brim with sturdy greens for roasting and braising before grilling season gets going in earnest. Join me, won't you?
Posted on March 28, 2021