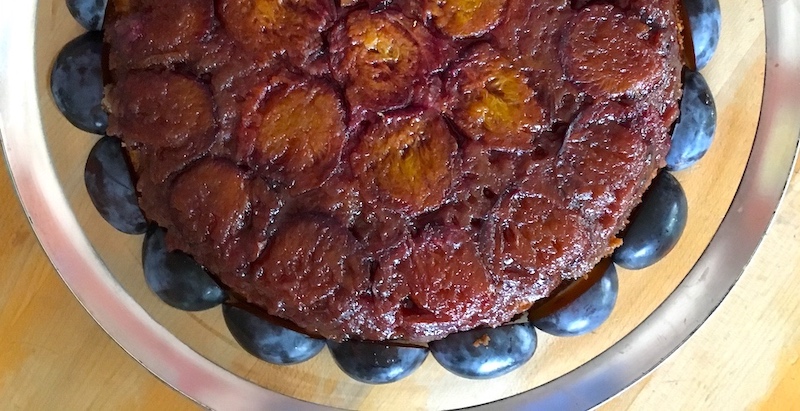 Some seasonal treats are worth waiting all year to make. Think of a tart rhubarb crisp or maybe a berry jam from the first berries of summer when the pectins are at their peak. Or nocino, a walnut liqueur made from green walnuts in the embryonic stage before they form a hard outer shell.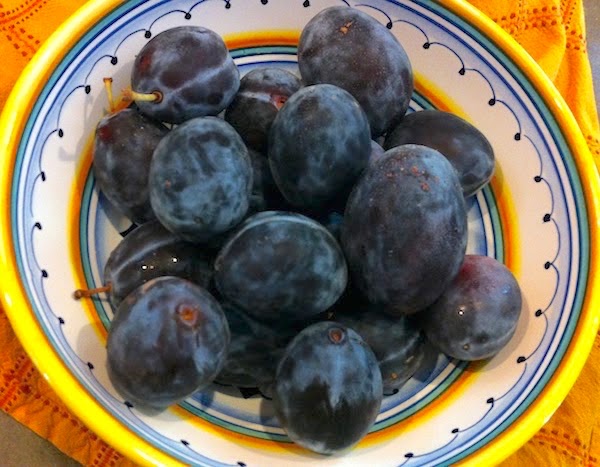 While plums are delightful, their cousins the Italian prunes are some of my personal favorites for preserves or desserts, and this time of year I'm bound to literally run across them on the sidewalks of my neighborhood.
A fascinating piece of local history I came across is that Oregon owes the introduction of the Italian prune to one Dr. Orlando Pleasant Shields Plummer (below right).* Other sources credit nurseryman Henderson Luelling with the introduction of the Italian prune to the state around the same time.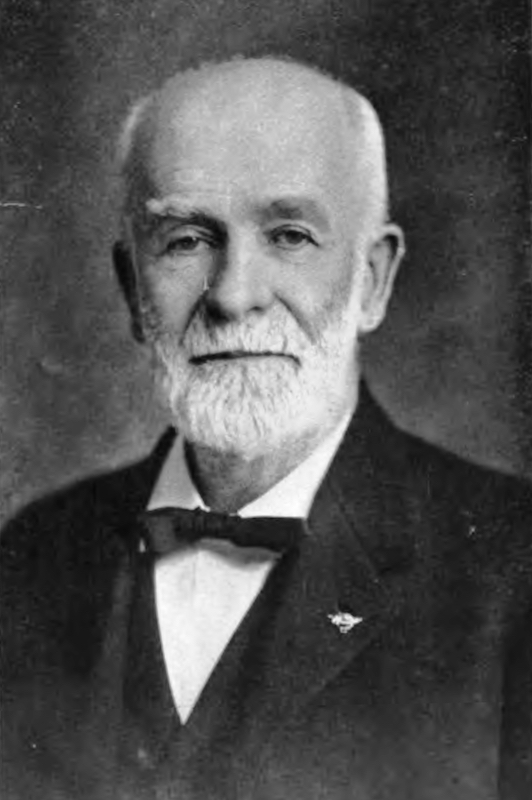 Plummer was a medical doctor, professor and the first dean of the medical school at Willamette University, in addition to being a telegraph operator and a fruit farmer. He was also elected to both the Portland City Council (1865-66) and the Oregon Legislative Assembly (in 1880 and 1882).
An avid horticulturist, he owned a 20-acre fruit farm in Southwest Portland, planting his first prune trees, a variety called Fellenberg, in the late 1850s. By 1927 the variety had grown in popularity to the point where there were 55,000 acres of Italian prunes growing on farms in Oregon and Clark County, Washington.
Obviously some were also planted in parking strips in my neighborhood, and their fruit makes a mighty fine cake.
Plum Upside-down Cake
For baking pan/dish:
3/4 c.butter, softened, divided
1/2 c. packed brown sugar (for buttered pan)
For cake:
2 c. fresh prunes or plums, pitted and halved
3/4 c. sugar
1 lg. egg, room temperature
1 tsp. vanilla extract
1 1/4 c. all-purpose flour
1 1/4 tsp. baking powder
1/4 tsp. salt
1/2 c. milk
Preheat oven to 350°.
Melt 1/4 cup butter; pour into an ungreased 9-in. round baking pan. Sprinkle with brown sugar. Arrange plum halves in single layer over sugar.
In a large bowl, cream sugar and remaining butter until light and fluffy, 5-7 minutes. Beat in egg and vanilla. Combine the flour, baking powder and salt; add to creamed mixture alternately with milk, beating well after each addition. Spoon over plums.
Bake until a toothpick inserted in the center comes out clean, 45-50 minutes. Cool for 10 minutes before inverting onto a serving plate. Serve warm.
* From Corning, Howard M. (1989) "Dictionary of Oregon History," Binfords & Mort Publishing, p. 199.
Posted on October 13, 2023