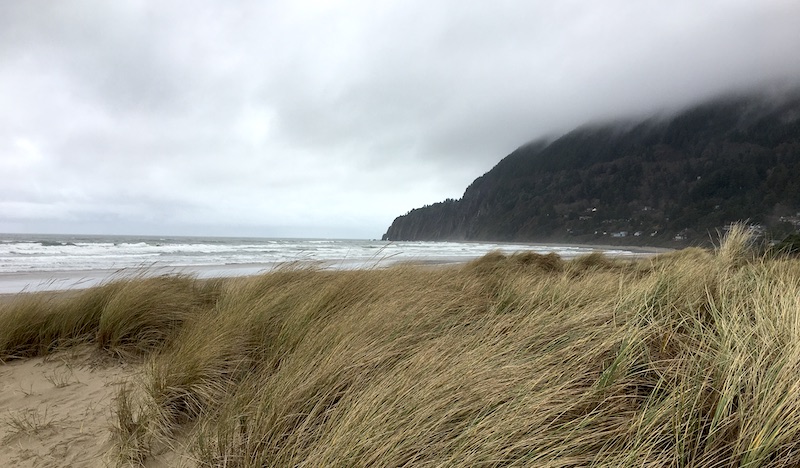 It had been well over a year since we'd been to the beach for more than a day trip—almost criminal considering Portland is an easy 90 miles from the coast—so for a birthday treat we rented a small house in Manzanita for a long weekend. Situated at the quieter north end of town near Neahkanie Mountain, and with rain in the forecast, we'd have a chance to read and write and maybe, just maybe, get in a few dry walks on the beach.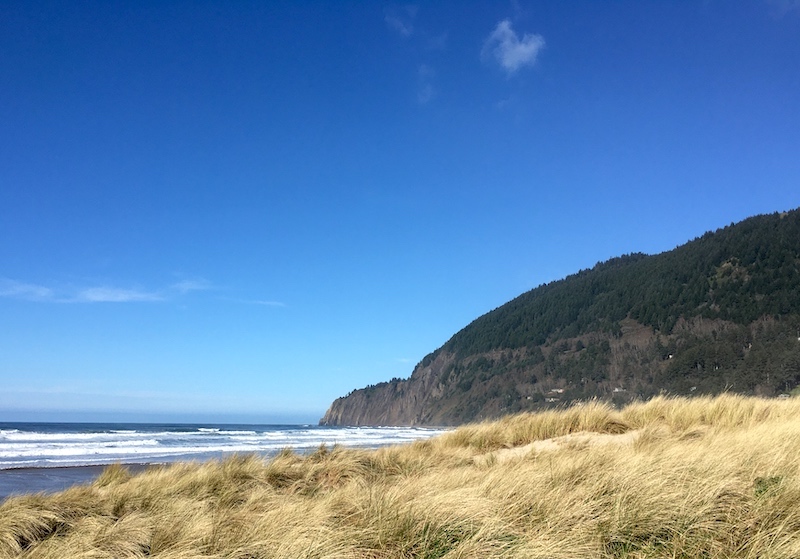 Winter sojourns on the Oregon coast require a certain flexibility. Storm fronts can blow in and just as quickly blow over, so it can pour all morning then suddenly break into high overcast (or…gasp…sun!) allowing time for long-ish strolls.
The high tides in winter—this year there have been several so-called "king tides," a non-scientific term for exceptionally high tides—bring a great deal of detritus to affected beaches. Driftwood, seaweed and grasses, along with ribbons of sea foam or "spume" churned up by the waves, litter the tidal zone, as well as colorful chunks of plastic large and small, and the bodies of creatures caught in the storms, including velella velella, birds and shellfish.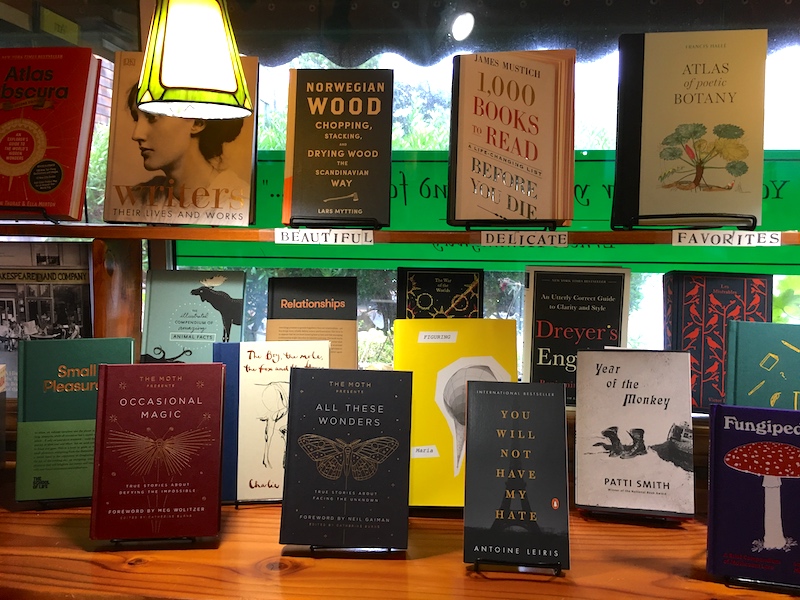 When, not if, the next storm front arrives, it's the perfect time duck into the exceedingly cozy Cloud and Leaf Bookstore for reading material, then repair to the San Dune Pub for a pint. A stop at the surprisingly well-stocked Manzanita Fresh Foods market on the way home for dinner odds and ends and we were set for the evening.
Which kicked off with a stellar pasta dish from my brother's old blog, crab and thinly sliced ribbons of chicory in a shallot and wine sauce, all warmed together with the hot pasta until the chicory wilts but still has a nice crunch. A curly endive salad in a creamy vinaigrette, a glass of a dry rosé to drink, and we were as happy, if not more so, than we would have been going to a fancy seafood place.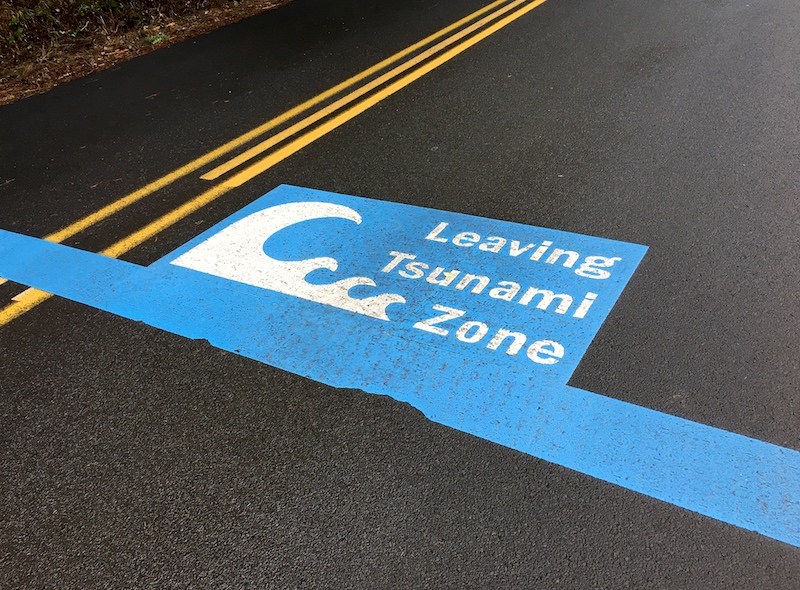 We could then head to bed knowing our rental house was safe from the aforementioned king tides and tsunamis, as declared by a line painted on the main road just down the hill. Tsunamis, triggered by earthquakes offshore in the Cascadia subduction zone, are a big topic in coastal towns, since they can affect hundreds of miles of coastline, threatening people on the beach, those living in low-lying areas, and anyone living or working near the bays and estuaries that make the Oregon coast such a rich environment.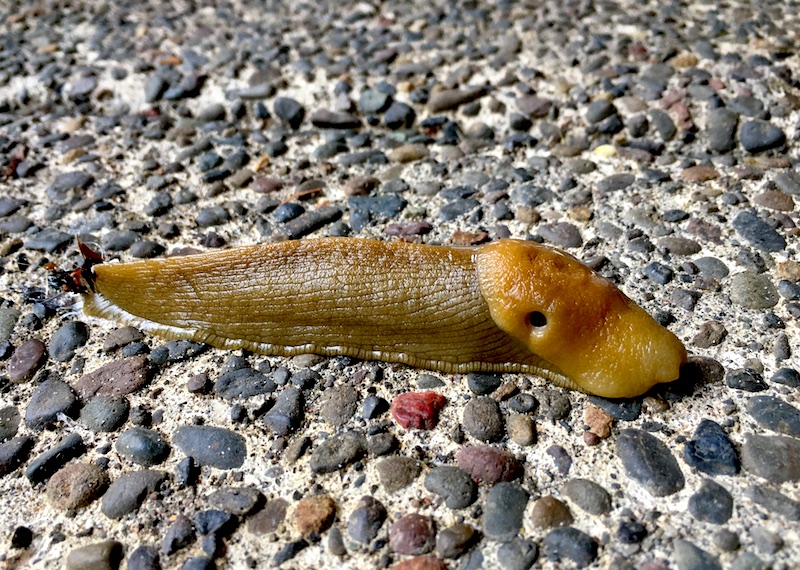 Not that it was on the mind of the young four-inch banana slug making its way across the patio, but that tsunami line out on the road means it's likely to reach full adulthood as long as it doesn't meander too far afield.
Posted on February 9, 2020