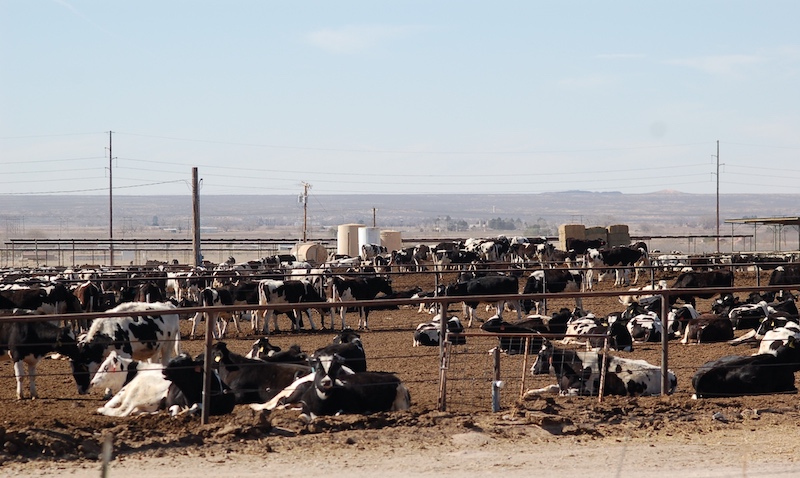 A coalition of community, small farms and environmental groups is collecting signatures on a petition demanding that Governor Kate Brown deny Easterday Dairy a permit to open a 30,000-cow mega-dairy on the site of the disastrous Lost Valley Farm just outside of Boardman, Oregon.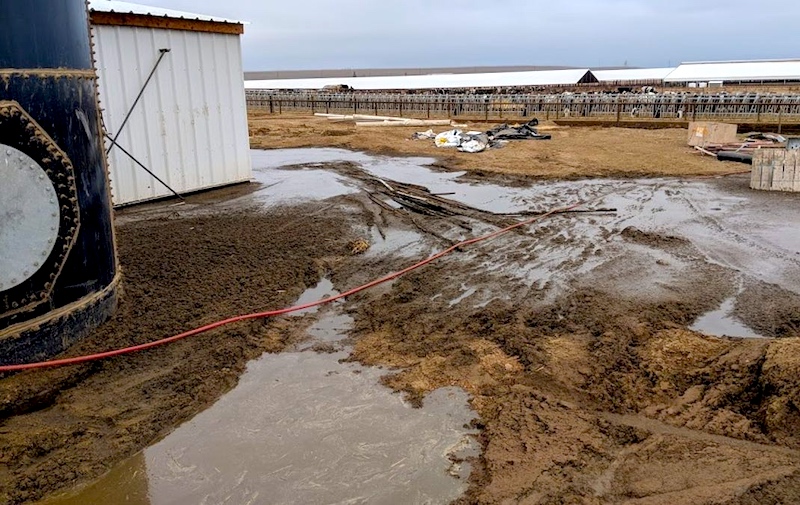 Their timing may be fortuitous, since last month the Oregon Department of Agriculture (ODA) released a finding that the property was found to have elevated levels of nitrates in the soil, a dangerous pollutant known to cause methemologlobinemia, or "blue baby syndrome," in infants, as well as the risk of elevated heart rate, nausea, headaches, abdominal cramps and an increased chance of cancer, especially gastric cancer, in adults.
So far the group Stand Up To Factory Farms has collected more than 1,400 signatures on the petition it plans to present to Governor Kate Brown tomorrow. (If you are interested in signing the petition, you can do so here.)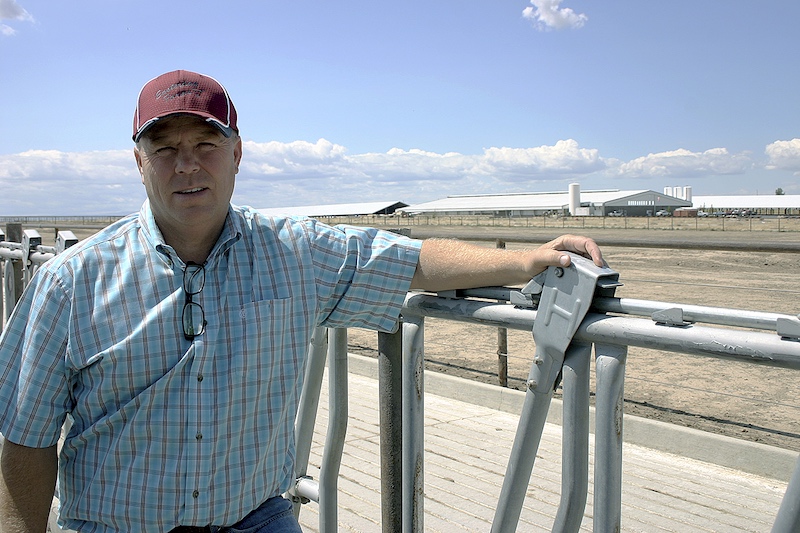 This is the second permit application the Easterday agricultural conglomerate has made to the ODA. The first application was withdrawn by Cody Easterday after the ODA put it on "indefinite hold" when Easterday pleaded guilty in federal district court to defrauding Tyson Foods, Inc., and another company out of more than $244 million over a period of six years by charging them for the purchase and feeding of more than 200,000 cattle that existed only on paper, a scheme dubbed "Cattlegate." Many of the other Easterday family holdings subsequently declared bankruptcy in court.
In July, a permit application naming Cody Easterday's 24-year-old son, Cole, as the applicant was filed with the ODA in a move widely seen as a desperate ploy to keep the property that the Easterday's bought for $66.7 million in 2019. An article in the Capital Press at the time said Easterday had plans to invest another $15 million in upgrades, including completion of a wastewater treatment system that was never finished, as well as bringing the farm into full environmental compliance.
According to a Stand Up To Factory Farms press release, "a broad swath of community, environmental, animal welfare and public health organizations have raised concerns given the Easterday family's financial distress, the outsize impact mega-dairies have on drinking water quality, climate change, and the enormous quantities of water they use."
The coalition notes that the mega-dairy, located on a federally designated Groundwater Management Area (GWMA), would use "20 million gallons of water per day in the midst of a historic mega-drought and generate 128 million gallons of manure-contaminated waste water in an area with dangerously high nitrate levels [already] in the community's drinking water." (See my article, "Big Milk, Big Issues for Local Communities" about the problems these industrial-scale factory farms present.)
Read more of my coverage of the Easterday Dairy story.
Top photo from Stand Up to Factory Farms.
Posted on August 23, 2021