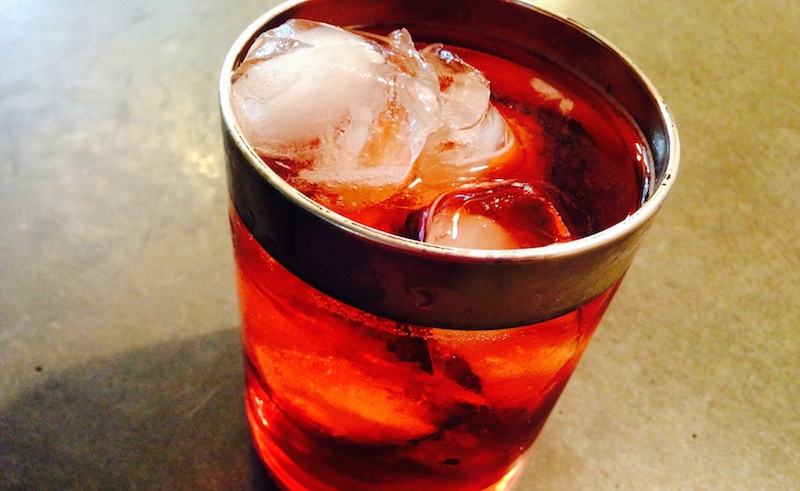 For once I'm not going to give you a lengthy lead-in, describing sipping margaritas over a long evening watching the waves wash in as the sun set at a little palapa on the Malecón in Puerto Vallarta—true story!—or waxing eloquent about cachaça, the fermented sugar cane brandy of Brazil. Nope, I'm getting right to the recipes, because that's what's important when you've got a hankering for a cold drink on a hot summer day. Cheers!
1. Dave's Ultra Margarita
Adapted from Coyote Cafe by Mark Miller
2 Tbsp. extrafine sugar
6 Tbsp. lime juice
3 oz. blue agave tequila
2 tsp. Cointreau or triple sec
Kosher salt
1 lime
Put large-size martini glasses in freezer to chill. Fill cocktail shaker 2/3 full of ice. Put all ingredients into shaker. Shake till "the sound starts to change just a little bit" (10-15 seconds at most). Take glasses out of freezer. Put salt in a wide, shallow container. Cut a small wedge of lime, make small cut in center of the wedge from cut edge to pith. Put over edge of glass and run the wedge around it. Holding the glass at an angle, submerge the edge in the pile of salt and twirl. Put one large ice cube in glass. Pour 1/2 of margarita mixture in each glass.
---
2. Caipirinha
1 heaping Tbsp. superfine (baker's) sugar
1/2 lime
2 oz. cachaca
Trim ends off lime so white rind is gone. Cut lengthwise and remove pith from center. Slice almost all the way through perpendicular to axis of lime, leaving rind side intact. Slice diagonally a couple of times, again, not slicing through. Cut in half, perpendicular to axis and put in glass flesh side up.
Put sugar over lime. Muddle gently, squeezing out all the juice you can. Put into shaker. Fill with ice. Add the cachaca. Shake. Pour with ice into tumbler.
---
3. Gimlet
2 oz. gin
1 oz. fresh-squeezed lime juice
3/4 oz. simple syrup*
To make simple syrup, in a small mixing bowl stir 1 c. sugar (or superfine baker's sugar) into 1 c. water until dissolved.
Fill cocktail shaker with ice, add ingredients, shake very well and strain into martini glass. Garnish with lime wedge.
* Think about simple syrup differently, and your cocktail can suddenly take on a whole different character. Infuse the syrup with rhubarb or elderflower or basil or…?
---
4. Americano Cocktail
1 1/2 oz. Campari
1 1/2 oz. sweet vermouth
Club soda
Lemon twist
Fill cocktail glass half full of ice. Add Campari and sweet vermouth. Top with club soda and stir to combine. Add lemon twist.
---
5. Mojito
Adapted from Williams Sonoma's The Bar Guide
6 fresh mint leaves
1-1/2 Tbsp. simple syrup
1 Tbsp. fresh-squeezed lime juice
Crushed ice
2 oz. light rum
2 oz. club soda
Lime wedge for garnish
Put mint leaves into a highball glass. Add simple syrup and lime juice. Muddle gently (try to leave the leaves whole rather than tearing them up too much...that way you won't have to strain them through your teeth when you drink it). Fill glass with crushed ice and add rum and soda. Garnish with lime wedge.
Top photo: The Americano.
Posted on June 19, 2019