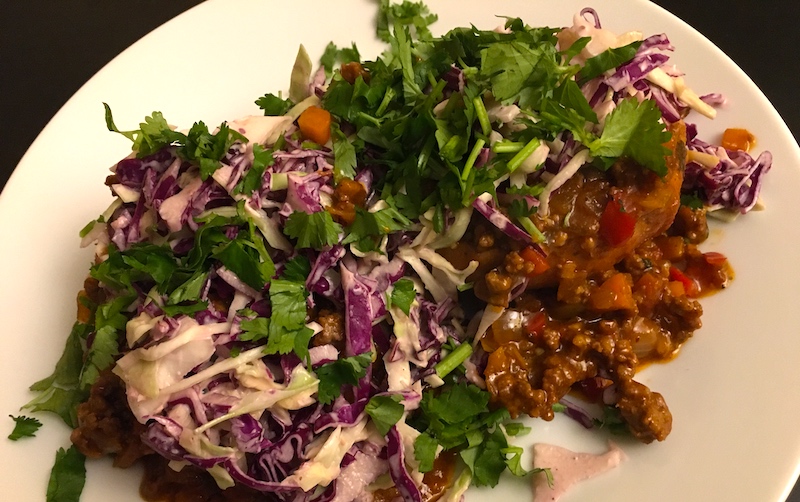 What are your comfort food favorites?
Mine tend to run to the hearty warmth and belly-filling attributes of the foods my mom made for us growing up. Tuna casserole, macaroni and cheese, spaghetti and meatballs, and a classic pot roast top that list, and I've added a few more of my own—a pandemic pantry version of mapo tofu is a new favorite—along the way.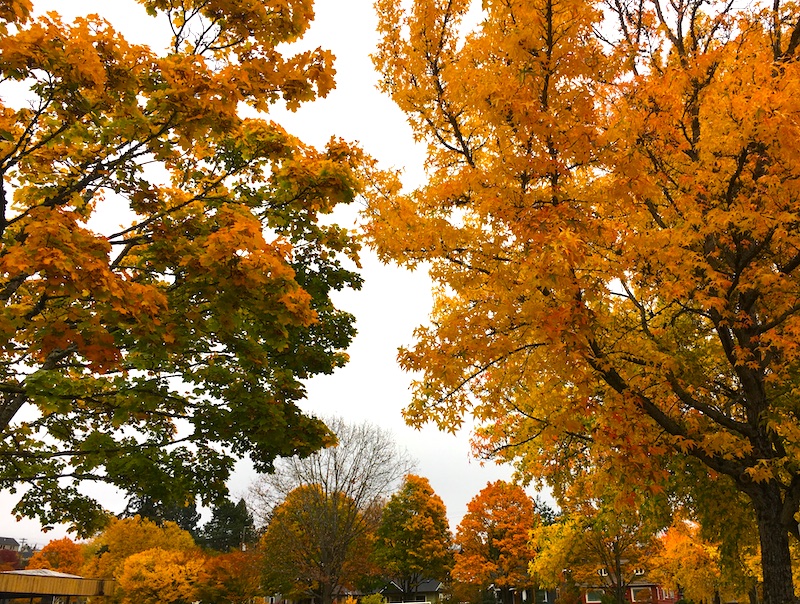 Falling leaves and dropping mercury always mean getting out the braising pot and turning on the oven. It's an easy if not terribly efficient way to boost the chilly temperatures in a drafty old house like ours, for one thing, and the delicious smell of a joint of beef or simmering sauce wafting through the house for hours will have your neighbors hollering from the sidewalk, asking what you've got on tap for dinner.
The pandemic has everyone craving stability—three cheers for Joe Biden and Kamala Harris—and comfort even more than usual, and with most of us working from home or needing to save money on groceries, homey dishes like the ones mentioned above are both easy on the budget and can handily feed a family. (No doubt the reason my mom was partial to them, with three kids and a husband to feed every night, even when she also had a full-time job.)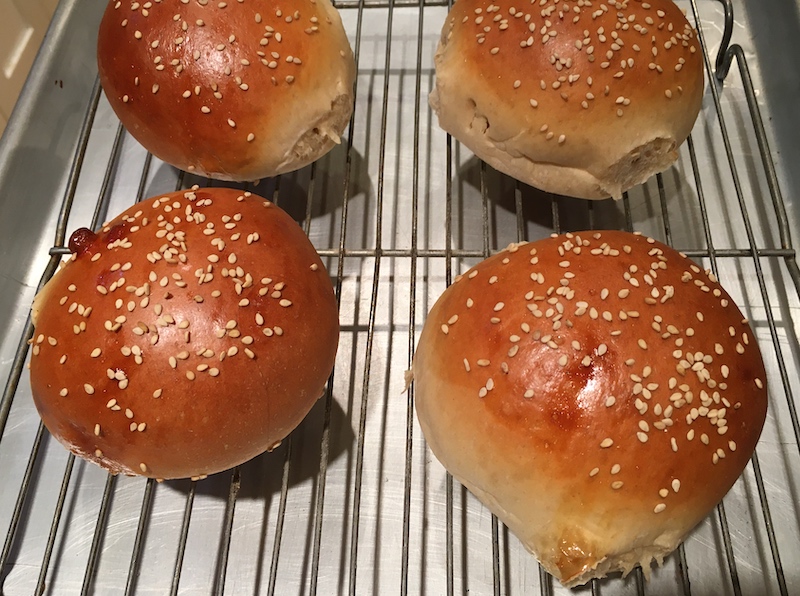 The other night I was rummaging in the fridge and came across a pound of ground lamb and leftover hamburger buns that Dave had made, plus there were two half-heads of cabbage left over from making tacos. I'd been craving sloppy joes for awhile, so figured now was as good a time as any to give them a whirl.
Since cooking in a global pandemic means a quick dash to the store was out of the question, I decided to deviate from the standard tomato-based sauce and take advantage of the lamb to give them a Middle East-meets-Asia twist. Plus, instead of making a slaw to serve alongside, I took a page from pulled pork sandwiches and plopped the slaw on top of the meat-slathered, open-faced buns.
(Note: It helps to have a wide-ranging condiment selection for this kind of cooking. Fortunately our condiment shelf is literally overflowing…insert hysterically laughing emoticon here.)
Feel free to use the recipe below as a guide and make your own pandemic pantry adaptations depending on what you've got on hand. It may just become a go-to comfort food staple on your family's list of favorites!
Ground Lamb Sloppy Joes
2 Tbsp. olive oil
1 lb. ground lamb
2 Japanese curry bricks or 2 Tbsp. curry powder
1 yellow onion, diced
1 large carrot, diced
1 sweet yellow pepper, diced
1 sweet red pepper, diced
3 cloves garlic, chopped fine
1 tsp. cinnamon
1 tsp. cumin seeds, ground
1 tsp. coriander seeds, ground
1/2 tsp. ground ginger
2 Tbsp. gochujang
2 Tbsp. white miso
1/4 c. barbecue sauce
1/4 c. sesame vinaigrette or 2 Tbsp. rice vinegar
4 hamburger buns, toasted
Cabbage slaw with miso vinaigrette (optional)
Fresh cilantro, chopped fine (optional)
Heat olive oil in deep sauté pan until it shimmers, then add ground lamb and brown. Add butter bricks or curry powder and heat, stirring until fragrant. Add yellow onion and sauté until tender. Add carrot, peppers and garlic and sauté until tender. Add cinnamon, cumin, coriander, ginger, gochujang, miso, barbecue sauce and vinaigrette and stir to combine. Simmer for 20 minutes until flavors meld and meat is cooked through. Adjust flavors to taste, add salt if necessary.
Toast buns on both sides under broiler until nicely browned. Place one opened bun on each plate, top with meat sauce and then slaw. Garnish with cilantro if desired.
Posted on November 15, 2020