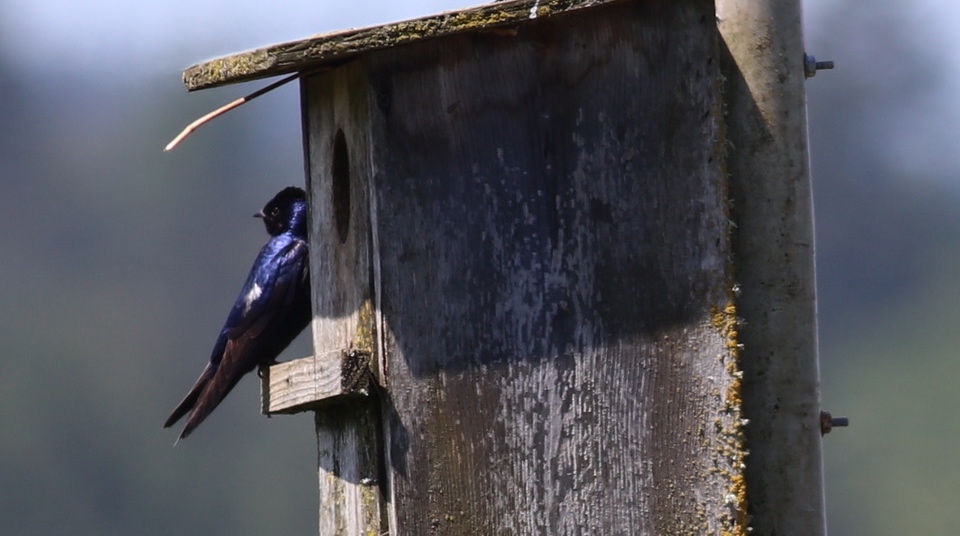 More than a place to buy local products and meet your farmer, a farmers' market is a place where longterm friendships can grow. In this remembrance, contributor Anthony Boutard recalls Ayers Creek Farm's longtime customer Martie Sucec, she of the blackberry slump and a dedicated fan of the farm's berries.
We decided to become vendors at the newly formed Hillsdale Farmers' Market, debuting on Bastille Day 2002. Our first market e-mail was sent to our friend Martie Sucec. Martie loved Boysenberries above all other fruit, and we were advising her that we would have a flat set aside that weekend. We kept her updated week-to-week, and soon her friends and other customers asked to be included.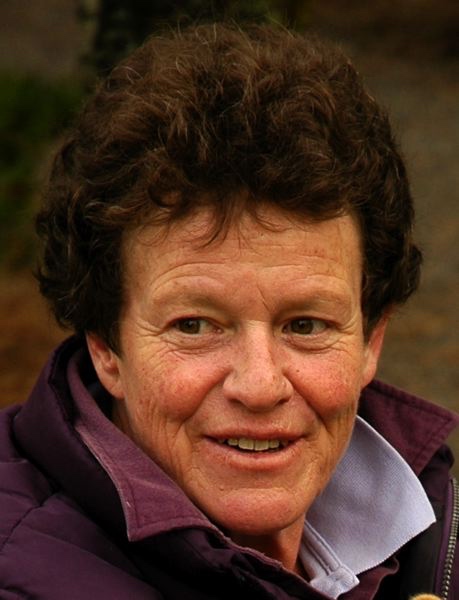 A lay editor at Kaiser Permanente's Center for Public Health Research, Martie had a deep appreciation for language, a loathing of jargon, and a kind manner. Any author worth their salt would work hard for her approval. When asked how he started Coming into the Country, John McPhee quipped he started with "Dear Mom," whiting out that salutation when he was done. My market essays often started with "Dear Martie" in mind.
When Chester season started that year, Martie came back the next week with a slump and a couple dozen copies of the recipe which she had gleaned from an old edition of Gourmet (recipe below). Martie ritualized the gesture and for fourteen years we would return home with a slump made the first Chesters of the season. Vendors who counted knew her by name.
Carol first encountered Martie 25 years ago—meet is too feeble a word to describe such an event—and came home describing the neighborhood chair of the Multnomah Village Neighborhood Association as an amazing person. Later, I had my own encounter and shared Carol's sentiment. At one point, I told Martie that she reminded me of General Anna, a central character in Jean Merrill's The Pushcart War, a book I had purchased at a school book fair and read as a 5th grader. A couple of days later, having read the book, Martie chuckled about how much she enjoyed Anna, a principled and determined resolver of conflict.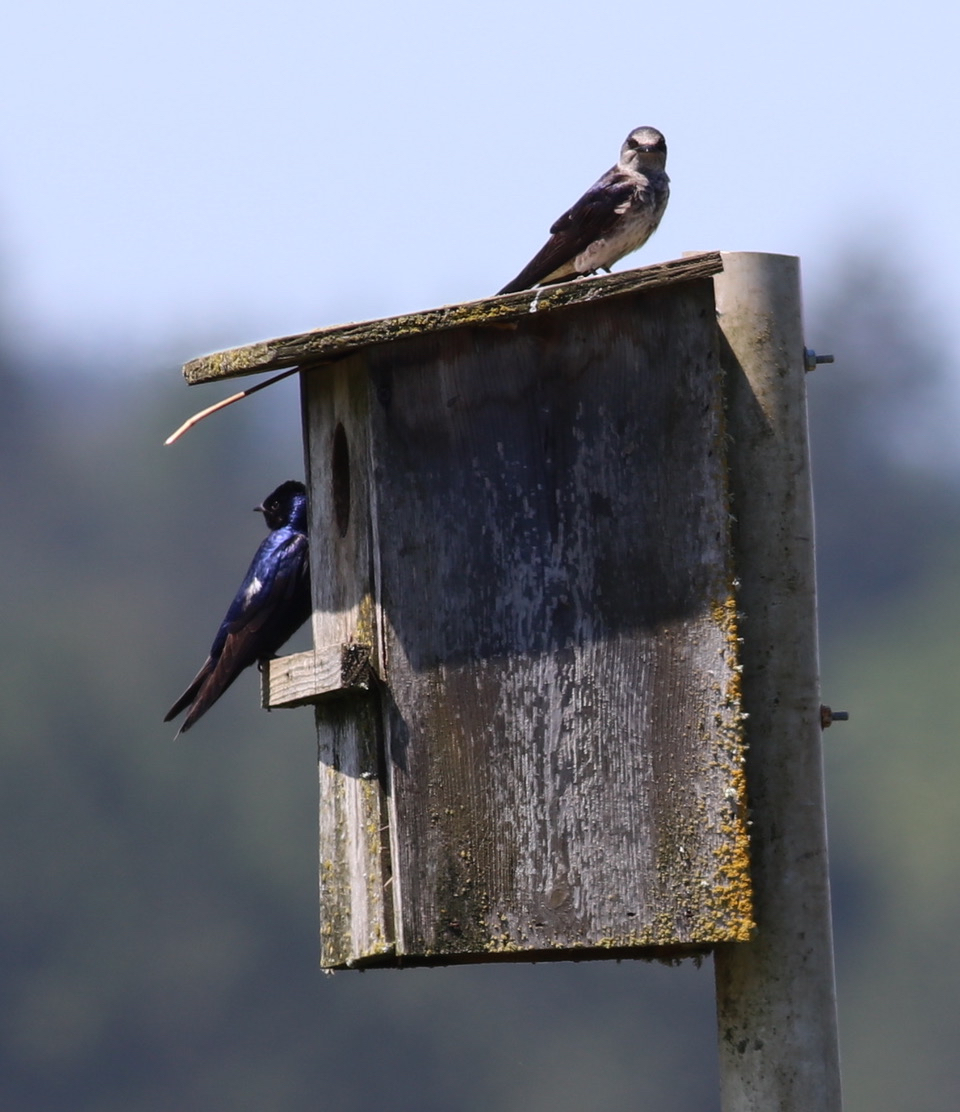 Martie died in April. That same week a purple martin arrived at the farm, checking out one of the bird boxes used by kestrels, starlings and flickers. A week later, he returned accompanied by his mate and, if I am interpreting their behavior correctly, they are busy feeding chicks. Those handsome, gregarious birds will be associated with memories of Martie, our handsome, gregarious friend.
Martins have a quality described as site fidelity, with the birds returning to the nesting site year-after-year. The martins, and Marties fondness for Boysenberries, slumps, grey shallots and Sibley squash will keep her in our mind all year.
Here is a brief tribute to her from her neighborhood.
Blackberry Slump
4 c. fresh blackberries (2-3 pints)
2 tsp. lemon juice (add some zest, if you like more lemony flavor)
3/4 c. sugar, depending on the sweetness of berries, or to taste
1 c. all-purpose flour
1 1/2 tsp. baking powder
1/4 tsp. salt
3/4 c. milk (whole, 2%, hemp or soy) room temperature
2 Tbsp. unsalted butter, melted
Preheat oven to 375°.
Put berries in an ungreased 5 to 6-cup casserole, gratin dish, deep dish or ceramic pie plate and sprinkle evenly with about 1/2 cup of the sugar. Sift together flour, baking powder, salt, and remaining sugar into a medium bowl. Add milk and melted butter and whisk until smooth, then pour over berries (don't worry if berries are not completely covered). Bake slump in middle of oven until top is golden, 35-45 minutes. Transfer to a rack and cool 20 minutes. Serve warm with vanilla ice cream or whipped cream.
Photos of purple martins by Anthony Boutard.
Posted on July 9, 2019