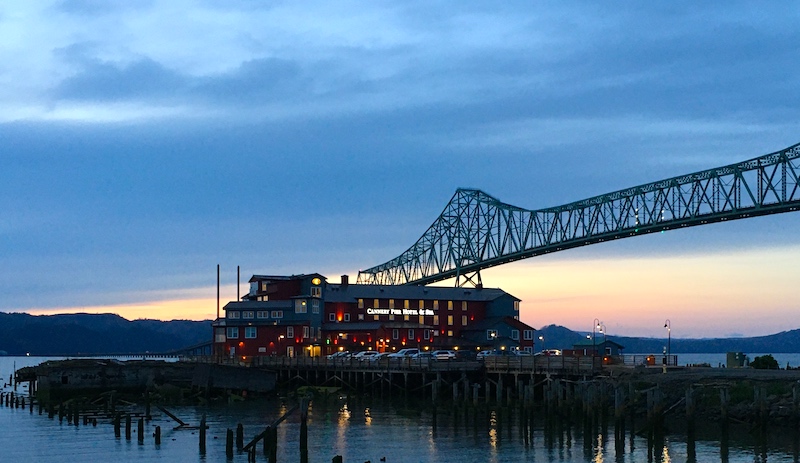 While the big news to come out of our trip to Astoria last week revolved around the collapse of the pier supporting a section of the Buoy Beer building—in which no one was injured, thank heavens—it was also noteworthy because of the stellar weather that afforded virtually unobstructed views of the river traffic on the Columbia from our waterfront room at the ever-delightful Cannery Pier Hotel & Spa.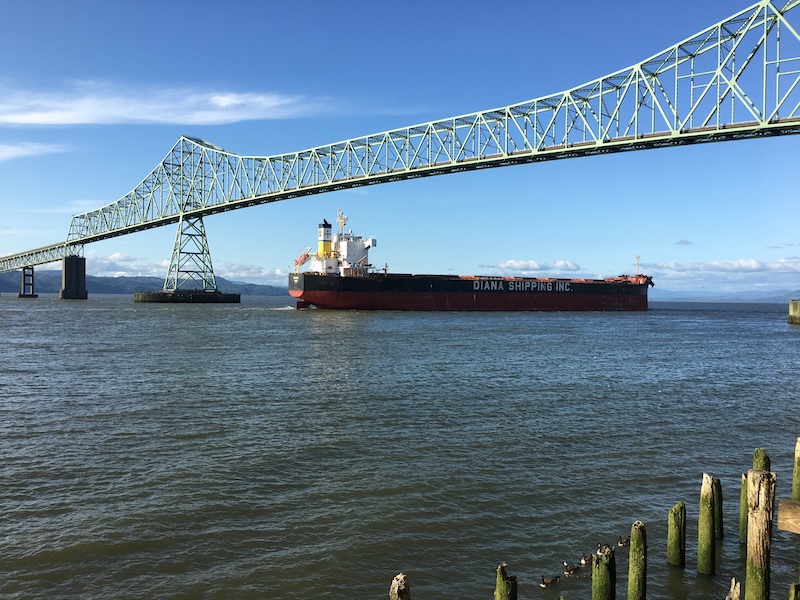 I was there at the invitation of the hotel to get a preview of their multimillion-dollar renovation scheduled for the end of this year—currently on tap to be completed in 2023—that will not only completely redo the front desk and lobby area, but will also add a craft cocktail bar with floor-to-ceiling windows looking out at the hotel's spectacular view of the river, with a menu of small plates featuring the best of what's in season from local farms and fishers. The spa will also get a makeover, updating services and amenities.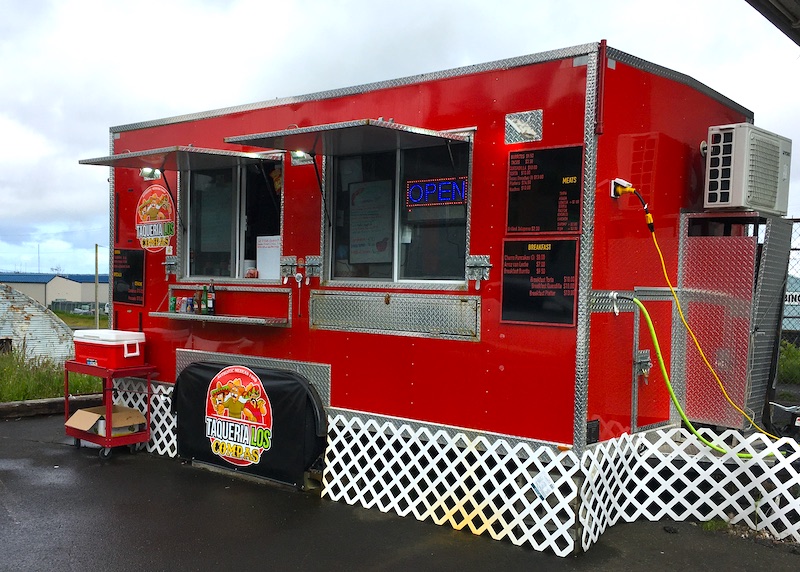 The addition of the bar and kitchen is a smart investment, since the area near the bridge isn't exactly swimming in nearby dining options—though it is fun to schedule a chauffeured ride into town in one of the hotel's fleet of vintage cars. But if you're up for spectacular New Mexican take-out, my friend Jennifer Bright recommends the Taqueria los Compas food truck that's just a few short blocks away. It usually has at least two authentic birria stews along with delicious tacos, burritos, tortas and more. Hint: If a brisk early walk along the waterfront is your jam, then stop in and get the breakfast versions of the above items.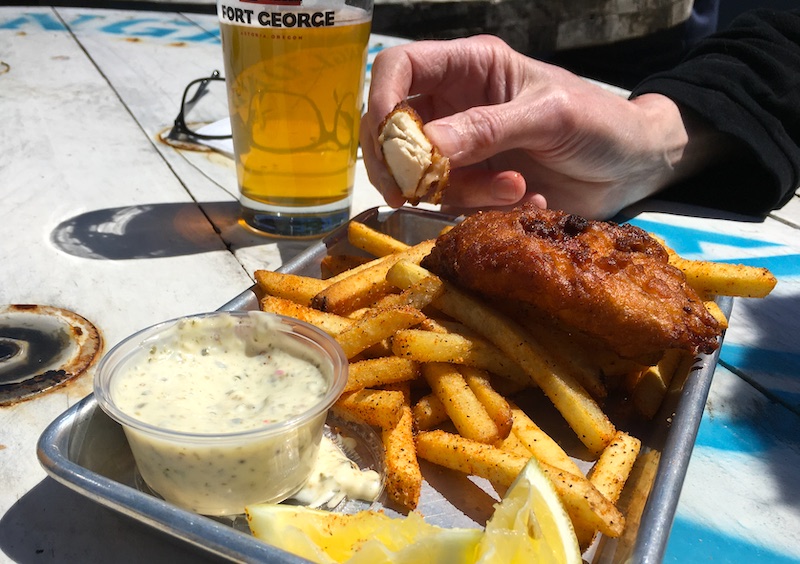 A ubiquitous stop in Astoria, at least for my beer-loving husband, is at Fort George Brewery and Public House right downtown, with two dining options in the main building—upstairs for pizza and downstairs for pub grub, including spot-on fish and chips. Their charming pocket bar next door, the Lovell Taproom, was closed for a short period but is again open with its own tap list if you're looking for a more intimate experience.
Jennifer also recommends the sustainable seafood at South Bay Wild, a relatively new spot owned by fishing family Rob and Tiffani Seitz, as well as Brut, a wine bar and retail shop recently opened by Lisa Parks. Also mentioned were Naked Lemon bakery, Busu and Sasquatch Sandwich Shop as good bets.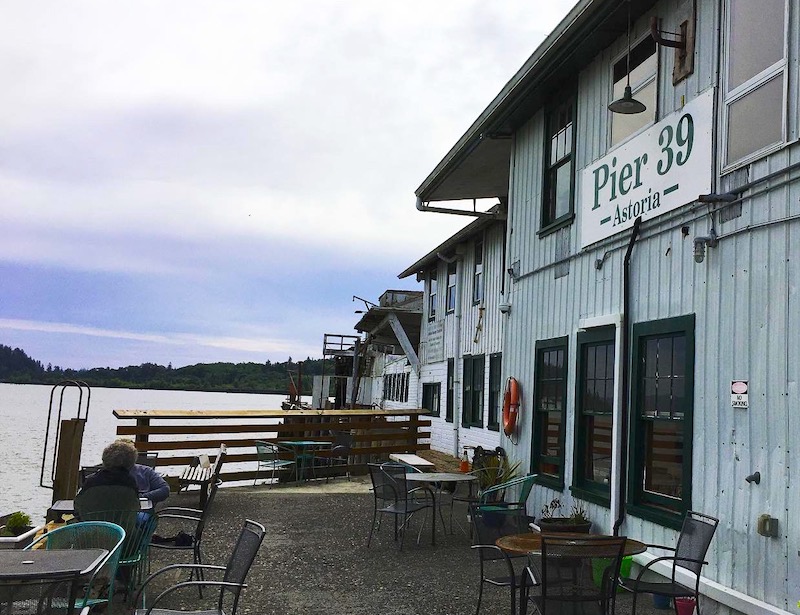 But our favorite by far on Jennifer's list was a bakery and café on the west end of town, Coffee Girl. Excellent coffee and house-made pastries are on the menu, but its location stole our hearts. It's on historic Pier 39 off Hwy 30 and is the city's oldest and largest waterfront building. It literally sits out in the Columbia River, accessed by a short, planked bridge, and contains shops, a museum and a working cannery. It's magical to sit on the deck out front and watch the river traffic flow by.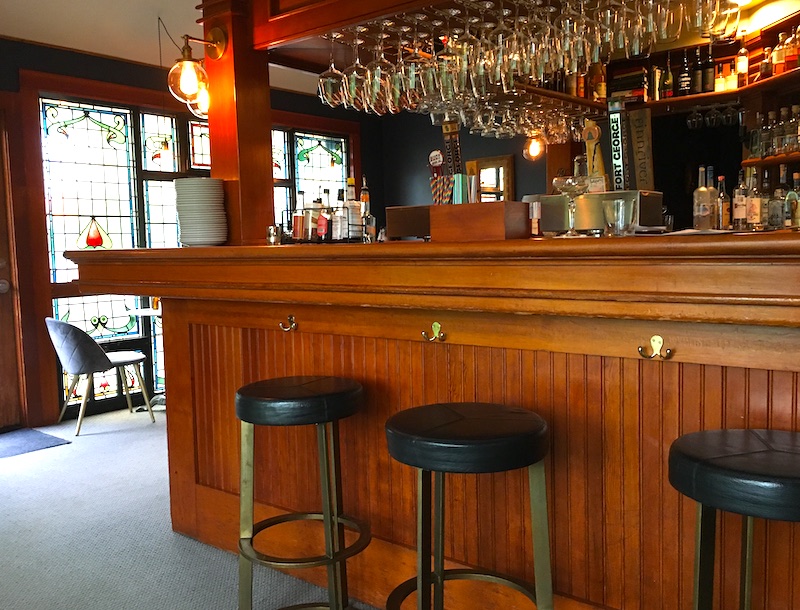 We also managed an afternoon adventure across the Astoria-Megler bridge that soars over the Columbia, connecting Oregon's north coast with Washington's Long Beach Peninsula. Anchored on the south end by the historic and very-much-still-working fishing town of Ilwaco where you can pick up whatever seafood is being pulled out of the area's waters at several dockside markets—Fish People and Tre-Fin Dayboat Seafood are two of many options—we were there to visit Cape Disappointment's Lewis and Clark Interpretive Center where our friends Leslie Kelly and her husband Johnny had signed up to be volunteer guides for the month.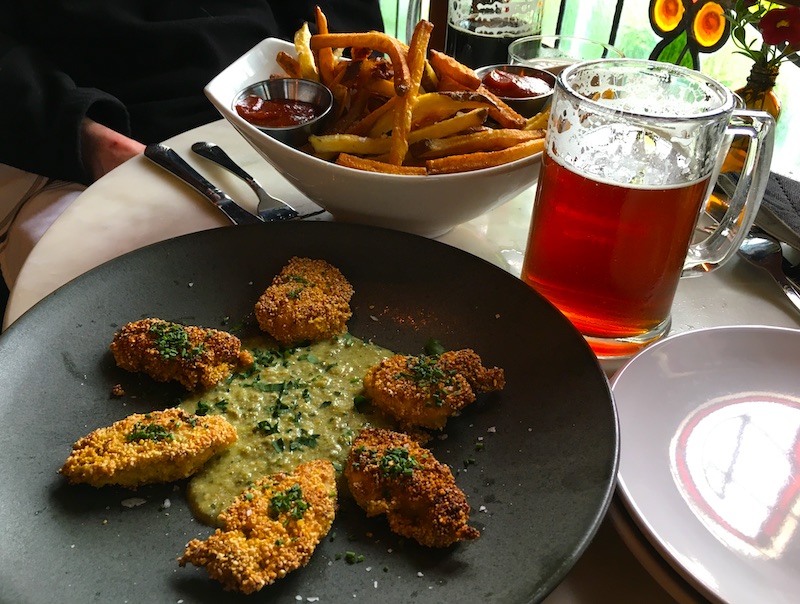 Feeling a bit peckish and with some time to kill before meeting our friends, we decided to stop in at the pub at Shelburne Hotel & Pub in nearby Seaview where we'd stayed decades before. Still as warm and inviting as we remembered, especially on a wet, cool spring day, we snacked on crispy-on-the-outside, luscious-in-the-middle cornmeal crusted Hama Hama oysters with fries and a couple of stellar local pints—Leadbetter Red Scottish Ale and Semper Paratus Porter—from just-down-the-block North Jetty Brewing. (Going to be looking for this brewery in the future!)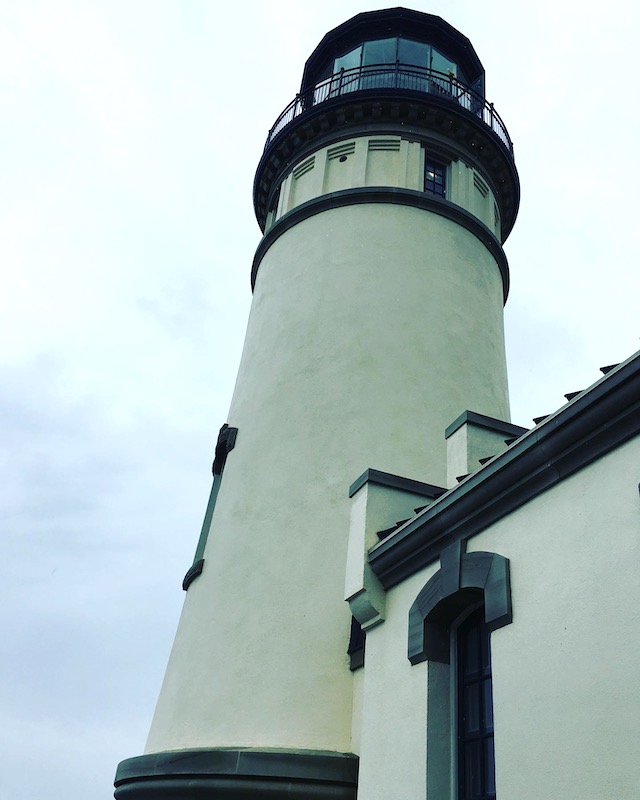 Thus fortified, after a short hike to the stunning North Head Lighthouse, we made our way to the Center and were given a tour of the exhibit tracing the journey of Meriwether Lewis and William Clark's Corps of Discovery from its beginnings as a US Army unit commissioned by President Jefferson tasked with scientific and commercial exploration (for future exploitation) of the recently acquired Louisiana Purchase, ending with the Corps' eventual arrival on the country's western edge.

An all-too-brief sojourn with Leslie and Johnny had us trundling back over the bridge at twilight to our room at the hotel. A quick drive the next morning to the beach at Gearhart so the dogs could get their yayas out on the sand before heading home was the perfect end to our 48-hour trip, one we'll hopefully repeat at greater leisure in the not-too-distant future.
Posted on June 20, 2022