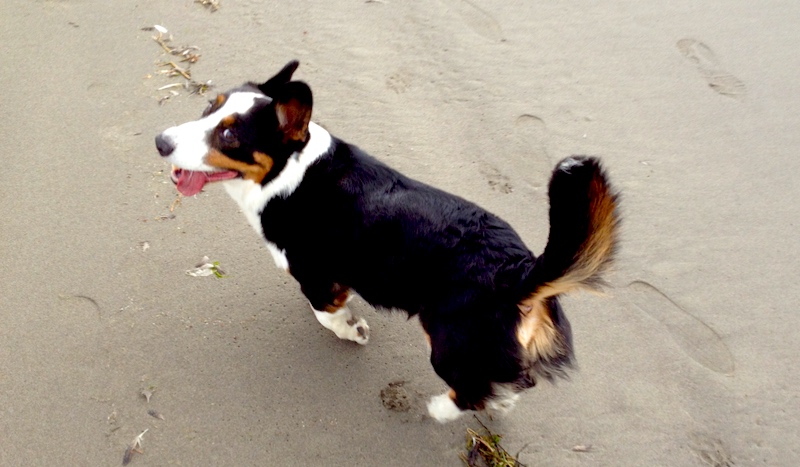 This is Walker. We met when he was 6 months old and already a failed show dog.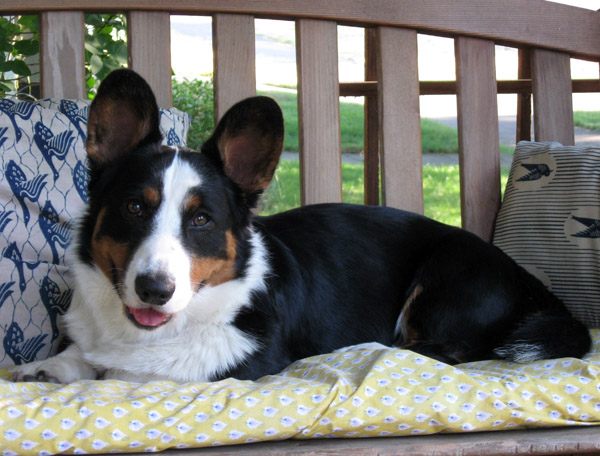 You see, Cardigan Corgis are supposed to have pointed ears set at a 45-degree angle and, as you can see, his are rounded and upright. (We and countless others considered this is an attribute, by the way.) He also, by the way, hated the show ring, with the unsportsmanlike habit of snapping at the other dogs.
At just shy of 10 years old he developed an aggressive cancer and we had the tumor removed, but at 11 it came roaring back with the diagnosis that he had only a few months to live. But as a Corgi, famous for the big hearts in their small bodies, and thanks to his diet and a skilled naturopath, he was two years past that dire diagnosis.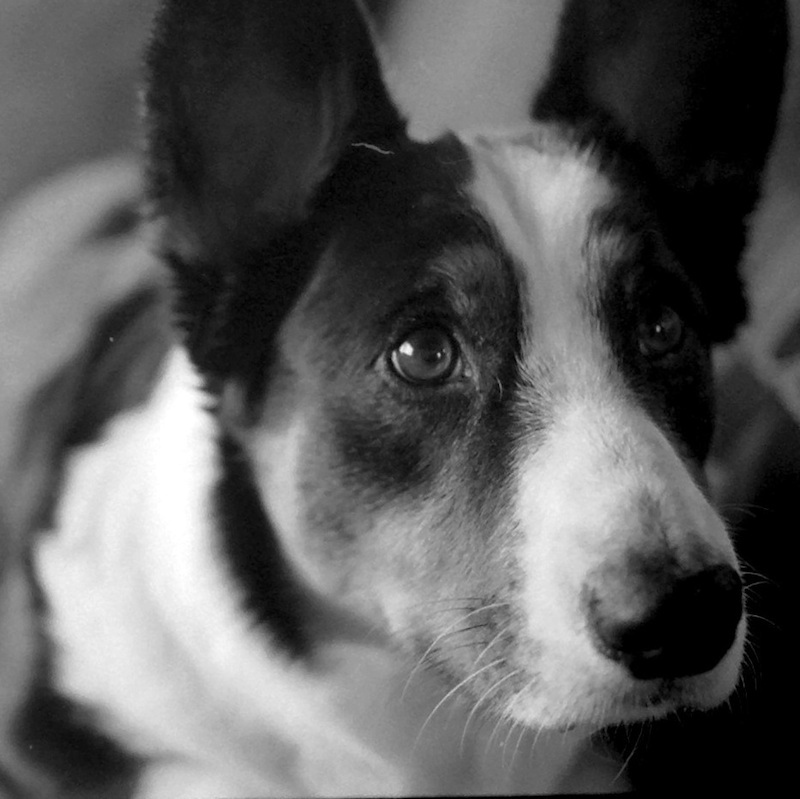 Dog people have always talked about a phenomenon called a "heart dog," a dog that, while you may have loved your other dogs, is like those old commercials where two people catch each other's eye across a crowded room and…BOOM…hearts and unicorns and rainbows dance between them. From pretty much the moment we met, it was like that between us, and in the intervening years he never took his eyes off of me. (And yes, that can get really annoying at times.)
Cardigan Corgis are herding dogs, and if they don't have sheep or cattle, they'll seek substitutes to poke in the back of the leg. Our boy was no exception, always keeping an eye on us, making sure we didn't stray too far (top photo). As my husband said, "Wherever you go, there they are."
We often said, in explaining his relentlessness, that he had no ego, per se, he was simply all id, what Freud called "the primitive and instinctual part of the mind." He'd barrel through any obstacle—animal, vegetable or mineral—to get where he wanted to go.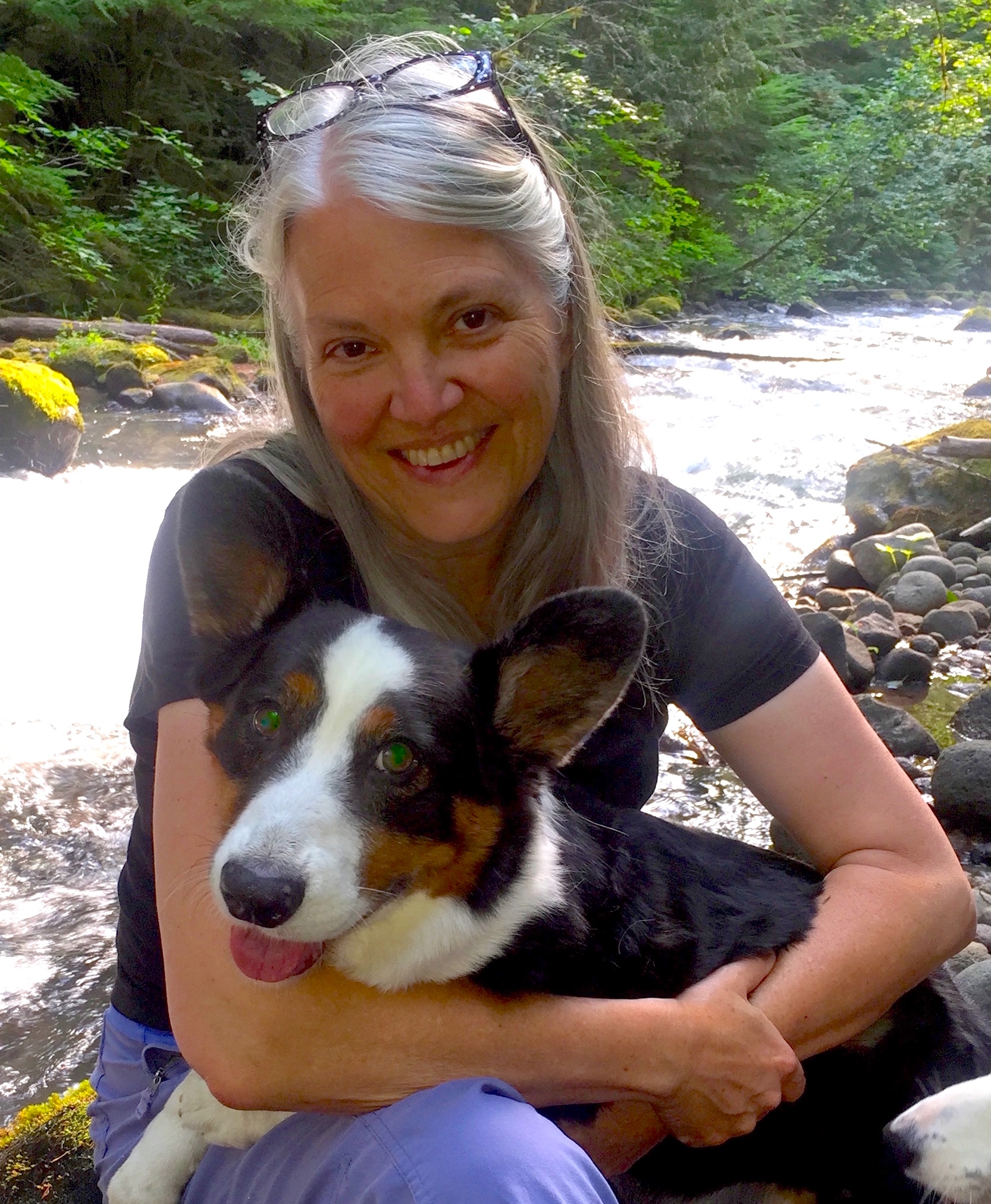 But the time came this week where the cancer had progressed to the point where even his indomitable spirit couldn't overcome it, and it was time to say goodbye. Fortunately there is a service here in Portland that comes to your home and gently and competently provides a comfortable end to their suffering.
We are still shell-shocked at his absence—the grieving will take a long time with this one—but we have our beautiful Kitty and our cat Otter, as well as our community of friends, to help with the rough spots.
A friend wrote, "It's that unconditional love our dogs have for us that makes their leaving all the more painful." We can only be thankful we had that love for as long as we did. We are so much the richer for it.
---
"Be comforted this day from whatever weighs heavily on your mind, the trouble you have known so long it almost seems normal. Let the strong arms of faith enfold you. It has been a long time. You have carried your burden with courage and dignity. You have been patient, almost to the limit of your own resolve. Now you need to feel that your waiting will soon be over. Hope needs to beckon you forward, holding high more than a promise, but a reality of change. Healing, reconciliation, an answer: whatever it is you need, may it come to you quickly. And so it will. Be comforted this day." - Bishop Steven Charleston, 7-23-15
---
Black and white photo of Walker by Jeff Wertz.
Posted on March 17, 2020