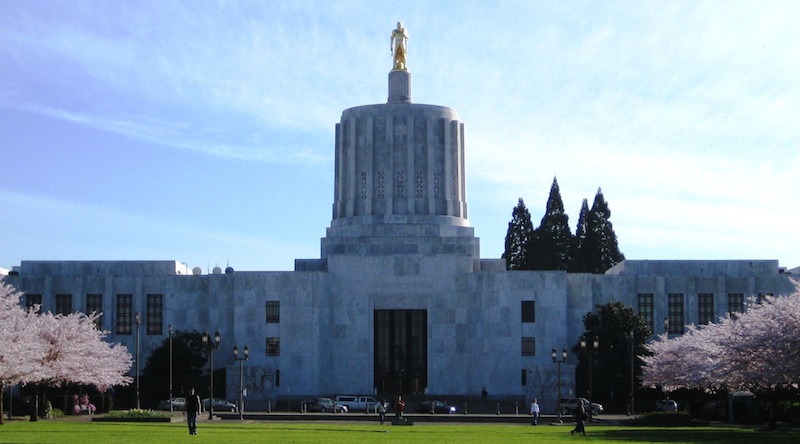 The Oregon Legislature convened its 81st session on January 11 of this year. Due to the coronavirus pandemic, the session will be held remotely with public hearings in both chambers done over videoconference. Governor Brown and the leadership of the House and Senate are planning to focus on the state's response to the COVID pandemic, addressing the damage from the climate change-related wildfires last year and the danger they present in the future, as well as dealing with the usual budget issues.
With all that, there are still bills dealing with Oregon's food system that are on tap for consideration. Here's an abbreviated list of what's coming up: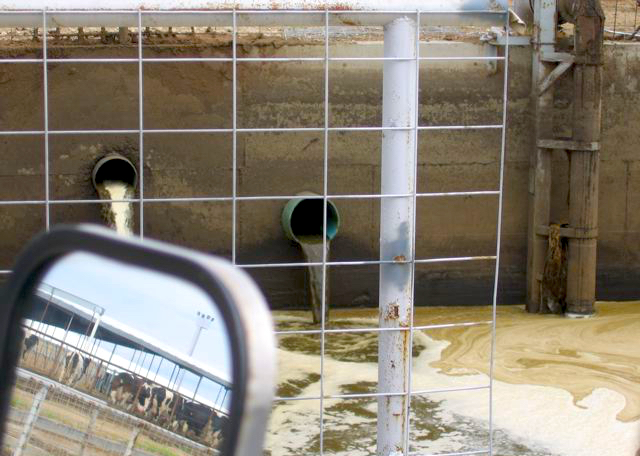 A moratorium on permits for industrial mega-dairies (HB 2924, SB 583): Put forward by Rep. Rob Nosse (D-42) and Senator Michael Dembrow (D-23), these bills temporarily prohibit the state's Department of Environmental Quality (DEQ) and the Oregon Department of Agriculture (ODA) from issuing a permit to construct or operate any new industrial dairy, or to expand on an existing industrial dairy. "The moratorium would allow a pause in the permitting of new and expanding mega-dairies until meaningful protections can be enacted to protect Oregon's air, water, climate, rural communities, small farmers and animal welfare," according to a statement from a coalition of community, farm, environmental and social justice organizations. One of those, Food and Water Watch, is encouraging citizens to sign a letter asking their legislators to co-sponsor the bills. For more information, watch a panel discussion on the topic.
Oregon Organic Action Plan (HB 2269, SB 404): Increases funding to the Oregon State University Extension Service for new positions related to organic production as well as funding for expanding the market for organic crops and products.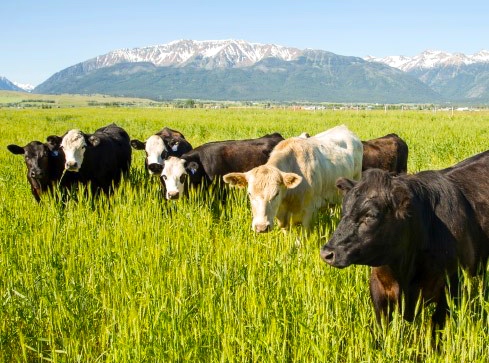 Grant program to increase meat processing capacity (HB 2785): Establishes a grant program to fund upgrades to establishments under a program of state meat inspection. "So many of our [local] meat producers have been negatively impacted by Oregon's lack of processing capacity," according to Amy Wong, Policy Director of Friends of Family Farmers. Oregon has lost several small processing facilities in the two years, crippling local farms and ranches who need to bring their animals to market. She said this program would build "infrastructure and hopefully technical assistance for bringing existing, and potentially new, processing facilities up to standards compliance." Read about the importance of access to local meat processing to Oregon growers.
Funding for Double Up Food Bucks program (HB 2292, SB 440, SB 555): Continuation of funding to assist recipients of supplemental nutrition assistance programs (SNAP), formerly known as food stamps, to purchase locally grown fruits and vegetables from farmers' markets, farm share sites and retail outlets that participate in program.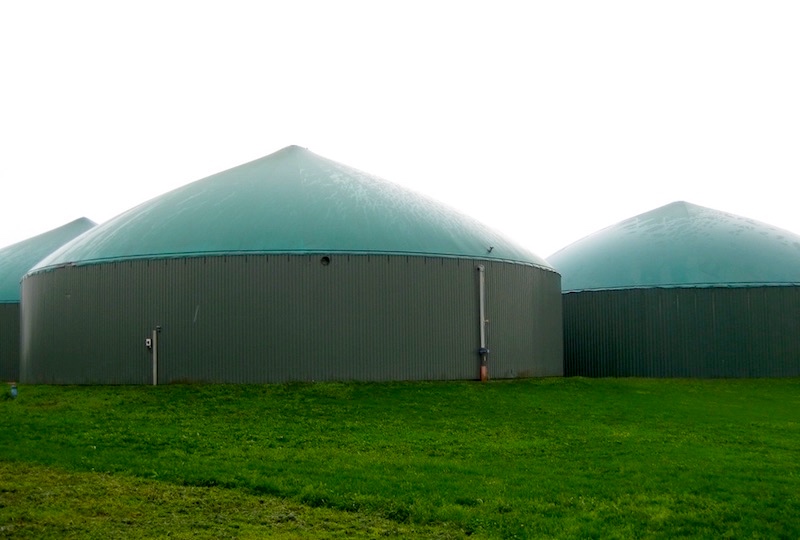 Renewal of the Bovine Tax Credit (HB 2451, SB 151): A bovine manure tax credit gives taxpayer money via tax credits to industrial facilities like feedlots and mega-dairies that have methane digesters for the production of biofuels. The problem is, as outlined in an issue brief from Food and Water Watch, "despite claims that digesters reduce greenhouse gas emissions, burning biogas actually releases carbon dioxide and other pollutants including smog-forming nitrogen oxides, ammonia and hydrogen sulfide, potentially offsetting other greenhouse gas reductions." Additionally, less than half of methane emissions from an industrial agricultural facility are actually captured by digesters. In addition, digesters, because they are heavily incentivized and subsidized, actually spur the expansion of these kinds of industrial facilities, according to Tarah Heinzen, an attorney for Food and Water Watch. She said they presents a false solution that doesn't address the underlying problem of methane emissions. Needless to say, consumer and watchdog organizations will be active in making sure this bill does not make it onto the floor for a vote.
Stay tuned for future installments in the 2021 Your Food, Your Legislature series as the legislative sausage gets made this session!
Posted on January 27, 2021