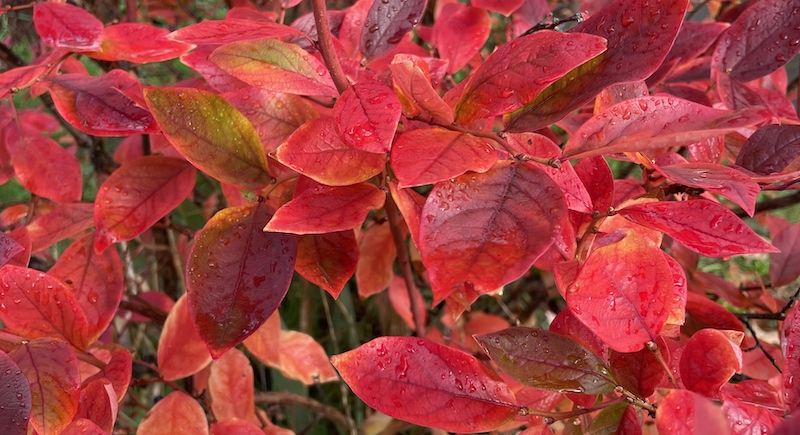 First: Read the latest newsletter here!
Here's a brief explanation of why you may have noticed its absence for the past (wince) couple of years:
First off, Dave's broken leg and subsequent rehab took the wind out of our sails for several months. (He's great now, btw…thanks Matt from Broadway Physical Therapy!)
Second, of course, COVID. While we have so far miraculously avoided its scourge, the psychological and spiritual toll it took on our household was grim, as it was with most folks. I liken it to the toll that the Great Depression and WWII took on my parents. While they were both very young during the Depression, and young adults in the war, they both had been deeply affected by, and could recall in detail, the experiences they had and the effect those events had on them, their families and their communities.
Third, and perhaps most significantly, it took a surprisingly long time to find an e-mail newsletter service I wanted to partner with, since the Good Stuff NW mailing list had grown beyond my personal e-mail server's capacity. Most of the large companies in that arena track subscribers and compile data, which they may—or may not, or may at some point in the future—sell to outside actors. Compiling and storing that data also creates a security issue if they ever get hacked. And they don't allow users to turn off that "feature" to protect their subscribers.
Buttondown, the service I eventually chose, allows users to turn off tracking, and it says it doesn't store or compile data. It's simple to use and very basic, qualities I admire. We'll see how it goes.
If you've read this far, good on you! If you want to subscribe to the newslettter, use the link provided under the search bar at the top right. If you decide you no longer want to receive it, there's a link to unsubscribe at the bottom of each newsletter.
And, as always, thanks for reading!
Photo at top of my neighbor's blueberry bush that I took today!
Posted on November 4, 2023