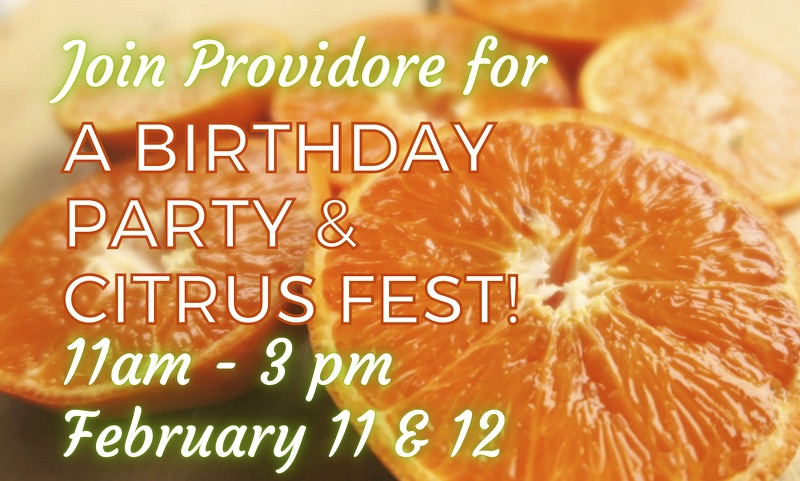 Seven years ago I touted the opening of the food emporium Providore Fine Foods on NE Sandy Boulevard as "a whip-smart move" on a street formerly known more for its drug dealers, dive bars and ladies of the night than gourmet delights. Partnering with a roster of providers who have deep relationships with local farmers and suppliers, customers have found the kind of high quality, thoughtfully sourced products they can't find anywhere else.
To celebrate, Providore is pulling out all the stops this weekend, showcasing the sunniest of the season's produce, a Citrus Fest that includes:
All of the above can be found at Providore, 2340 NE Sandy Blvd., this Saturday and Sunday from 11 am to 3 pm.
Providore Fine Foods is a steadfast sponsor of Good Stuff NW.
Posted on February 7, 2023