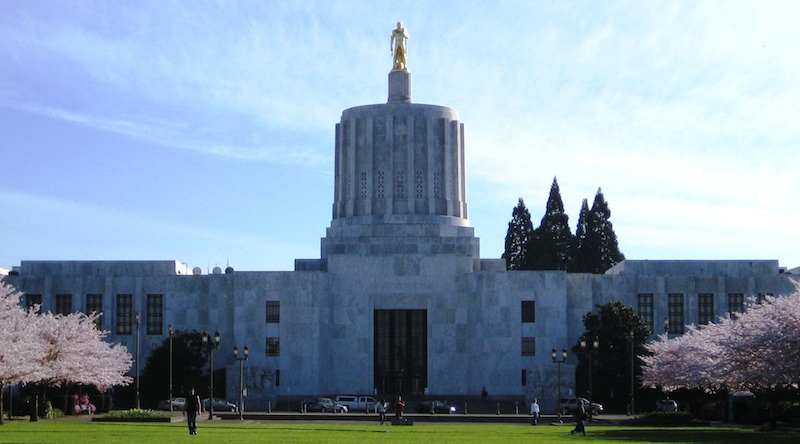 On the first day of the 2019 Oregon legislative session in January, more than 1,500 bills were introduced, and there are likely to be at least twice that many by the time the session ends. Here is the latest report on issues affecting the food we put on our tables. Thanks to Friends of Family Farmers for their assistance with this report.
Clean Energy Jobs or Cap-and-Trade (HB 2020): As anyone who's paid attention to the news the last few days knows, there is historic flooding happening in the Willamette Valley, made worse by the effects of climate change. This bill attempts to deal with greenhouse gas emissions from the state's largest emitters of these gases by capping these emissions from most large industrial sources—those that emit more than 25,000 metric tons of carbon dioxide (or equivalent) per year—effectively putting a price on carbon.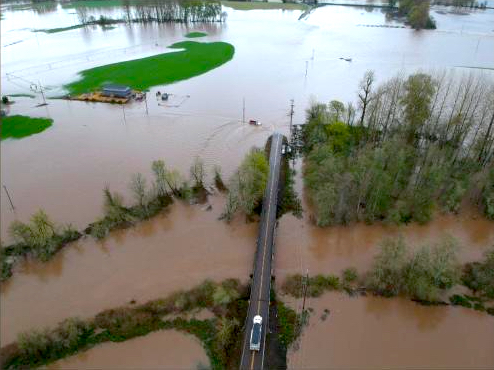 Shockingly, the bill exempts the state's largest agricultural producers of greenhouse gases, and your voice is needed to amend the bill to include these factory farms under the cap.
Sign here to send an e-mail to your legislator that Oregon needs to stabilize the climate by reducing industrial and other large sources of greenhouse gas emissions, as well as invest in climate-friendly agricultural practices.
Moratorium on Mega-Dairies (SB 103 and SB 876): Despite efforts on the part of a coalition of 22 health, environmental and animal rights organizations, both of these bills to tighten regulations on factory farm dairies, in part based on the egregious violations and environmental damage from the recent closure of Lost Valley Farm, were voted down in committee.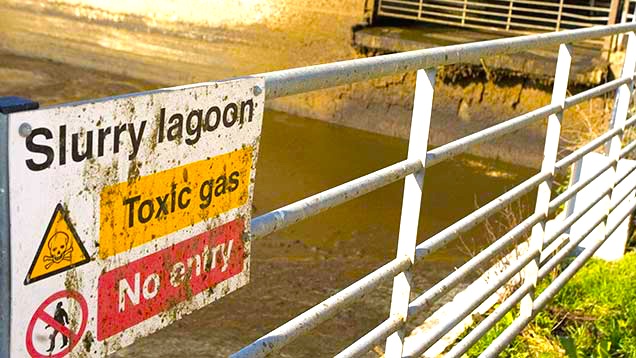 "Even the most reasonable reforms were blocked by lobbyists working with these big corporate agribusinesses," said Ivan Maluski, policy director for Friends of Family Farmers, in an article in the Salem Statesman-Journal.
The article goes on to say that Tillamook County Creamery Association (TCCA), maker of Tillamook Cheese, and Threemile Canyon Farms, the Boardman-area factory farm dairy that supplies the bulk of the milk used to make Tillamook's cheese, testified against the bills, saying the entire industry should not be punished for the faults of one bad actor. It also mentions Easterday Farms, based in Pasco, Wash., which purchased Lost Valley Farm, has indicated it will reopen it as a dairy. The facility was previously permitted for as many at 30,000 cows.
Bans Sale or Use of Neonicotinoid Pesticides (HB 2619): Originally a statewide ban on the sale or use of products containing neonicotinoid pesticides, a class of powerful neurotoxic pesticides that is lethal to pollinators, this bill was amended to ban chlorpyrifos, a pesticide that has been shown to damage children's brains. It no longer mentions neonicotinoids.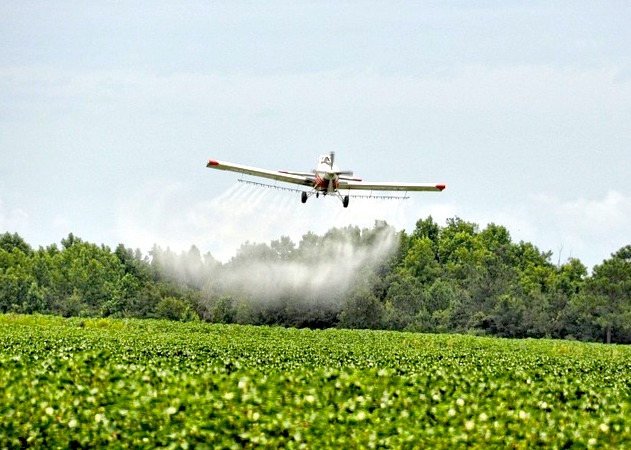 Ban Aerial Spraying of Pesticides (HB 2493): This bill, one of three that dealt with aerial spraying of pesticides, would have prohibited aerial spraying of pesticides of land within the McKenzie River and Santiam River watersheds, which make up much a significant portion of the Willamette Valley. It died in committee along with the other two bills.
Family Farmer Loan Program (HB 3085): Provides low-interest loans to small and mid-sized farmers for land and equipment, including beginning farmers, is now in the Ways and Means Committee where funding will be decided between now and the end of the session.
Beginning Farmer Incentive Program (HB 3090): Helps beginning farmers with student loan debt and tuition assistance. It passed out of committee and is now in the Ways and Means Committee where funding will be decided between now and the end of the session.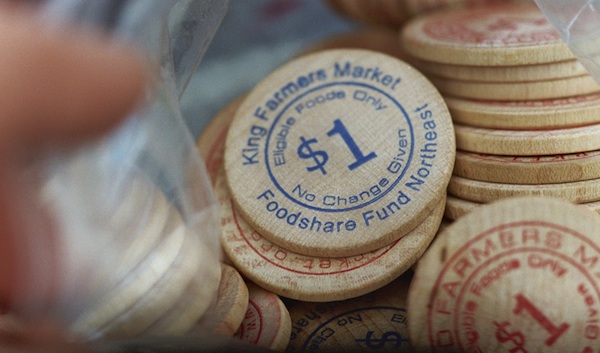 Double Up Food Bucks (SB 727A): $3 million in funding for Double Up Food Bucks programming at farmers markets and other farm-direct locations passed the Senate Human Services Committee and is awaiting action in the Ways and Means Committee.
Restrictions on Canola in Willamette Valley (SB 885): Maintains current restrictions on canola production in the Willamette Valley, capped at 500 acres per year and only under permit to protect the region's specialty vegetable seed industry. Passed out of committee and awaits action in Ways and Means.
Ability to Sue for GMO Contamination (HB 2882): Protects farmers by holding the patent-holders of genetically engineered crops financially accountable when their products cause economic harm to farmers who experience unwanted contamination. Passed out of committee and moves to the House Rules Committee for further discussion.
Find your legislators and let them know you expect action on the issues that concern you.
Posted on April 11, 2019