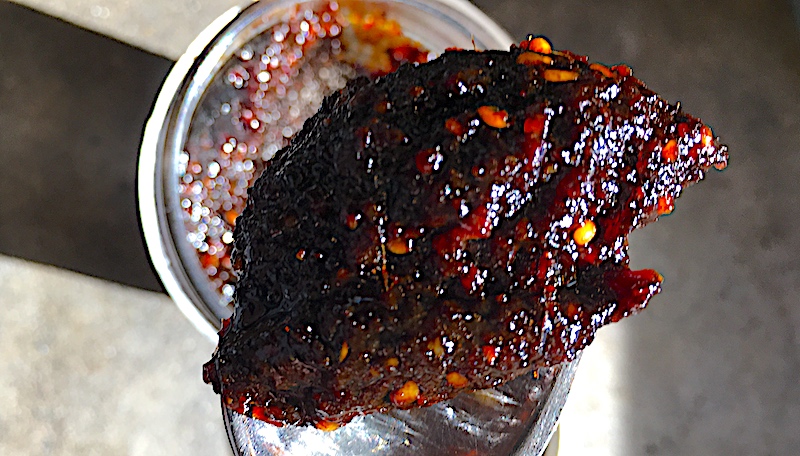 Annie Mah was 14 years old when a man named Chong Chin Joe—known as C.C. Joe—of Milwaukee, Wisconsin, chose her picture from among those of young Korean women from peasant families that were presented by a network of family friends. In 1925, she left her family in Hawaii to make the arduous journey across an ocean and most of a continent to marry a man she'd never met.
She brought with her only the basics she needed for the journey, but Annie also carried with her the recipes her mother had taught her, recipes that her own mother had brought with her from Korea when she was imported to work in the pineapple fields of Kauai in the early 1900s. The recipes were for staples of the Korean diet like kimchi, a traditional dish of vegetables fermented with salt and chiles, and another for a sweet-spicy miso paste called gochujang (or kojujung, as the family refers to it).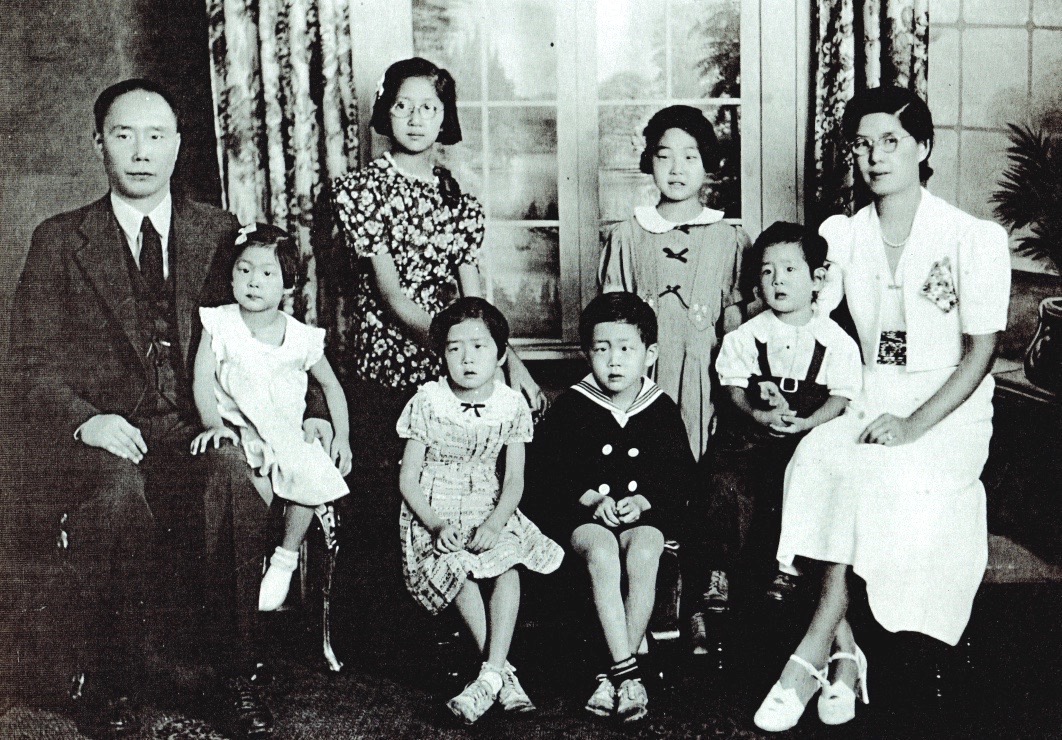 I first tasted Annie's gochujang at a dinner at my friend Denise della Santina's home. I was entranced by the sweet, spicy tang of umami and the thick, jam-like texture of the miso, chiles, garlic and honey as it spread across my tongue. I'd used a store-bought brand in my Pandemic Pantry Mapo Tofu, but like so many mass-produced versions of traditional condiments it didn't have anywhere near the depth of flavor that this homemade sauce had.
Of course I immediately begged Denise to share the recipe, one that her sister Cyndi had demanded from their aunt Elsie, Annie's second-oldest child (photo, above). (I confess that I myself am guilty of "forcing" my mother to share family recipes.) After observing Elsie's techniques, Cyndi had tried it, tweaked it, and finally written it down so it could be consistently reproduced. Denise offered to coach me through the process via text, since it takes several hours to cook the paste down to the proper consistency. Even so I could have reduced it even more, according to the family members who've tried it. Except for that, Denise pronounced it almost identical to her family's and in fact, because it dries out as it ages, she liked that mine was softer and more spreadable.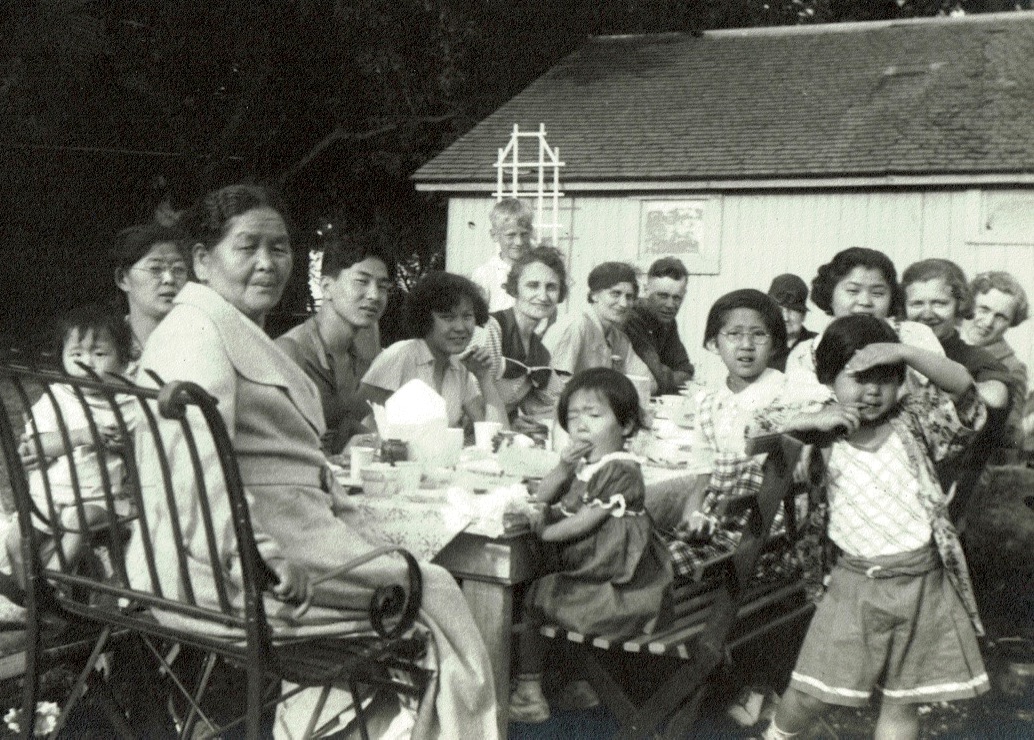 As for Annie herself, after arriving in Milwaukee she joined Mr. Joe in his Oriental Food Company, bearing six children over the next decade. Elsie said she remembers her mother standing at the end of a long counter, chopping vegetables for the business's signature chop suey, which C.C. produced for the lunch counters at Woolworth's and Newberry's.
Because she was so young when she arrived, Annie had almost no experience raising children, and certainly no experience with Midwestern winters, but Elsie recalled that there was a group of "German ladies" from their church who basically adopted the family and helped teach Annie how to keep house and take care of the children. Elsie remembers "five spinster sisters," the Lindenlaubs, who taught Annie to make corned beef with cabbage, as well as a warm German potato salad.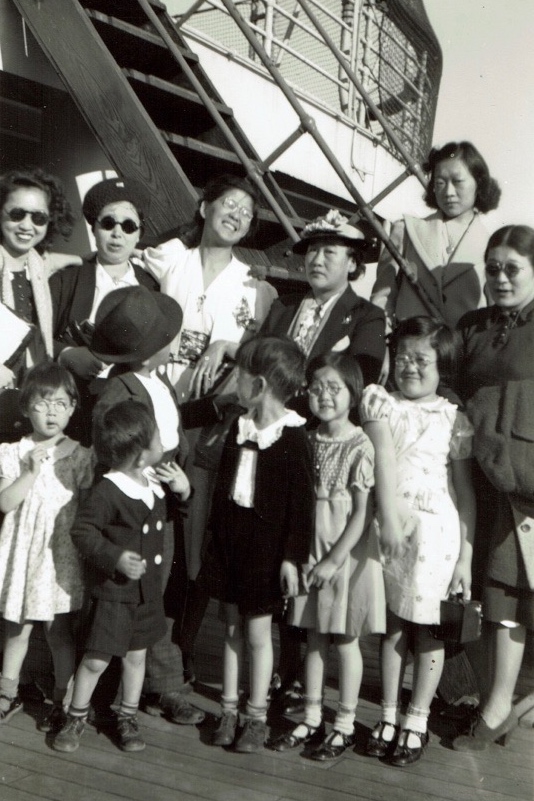 Denise said that her mother, Betty, put a Korean twist on the traditional German corned beef recipe—she referred to it as "yangnyeom," Korean for "seasoning," which my own mother would have called "doctoring"—since all that was available was canned corned beef, chopping in garlic, onions and ginger with the cabbage, along with splashes of sesame oil and soy sauce.
The Milwaukee chapter of their lives was upended around 1940 when C.C.'s business partner absconded with the business's money and he was forced to close it. The family then made their way to Los Angeles, where they had relatives. Annie and the children eventually continued on to Hawaii, while C.C. moved to Santa Barbara to test his fortunes. Having entered the U.S. illegally, he didn't have papers to travel outside the country—at that point Hawaii, not yet a state, was a territory of the United States and required official identification from travelers.
Family lore also suggests that having selected what he thought was a dutiful Korean wife, instead C.C. had married a strong-willed, independent thinker who wasn't interested in being managed—and it meant their future as husband and wife wasn't to be. But the gochujang lives on among the family members in Minnesota, Portland, Berkeley and beyond, wherever the family (and their friends, like me) still make it.
Annie Mah's Kojujung (Gochujang)
Adapted from Elsie Rie via Cynthia Forsberg.
Prep time approx. 3 hours. Yield approx. 2 quarts.
2.2 lbs. (1,000kg or 1 kilo) red miso) [I used Jorinji Red Miso. - KB]
1 c. toasted sesame oil
8 cloves chopped garlic
1/3 c. chopped ginger (peel & grate, do NOT lose the juice)
1 c. toasted, crushed sesame seeds [best in a mortar and pestle or spice grinder; my processor didn't grind them fine enough. - KB]
1 1/2-2 1/2 c. dark soy sauce
1 1/2 c. honey
1 c. Korean red pepper flakes plus 2 Tbsp. cayenne for heat as needed
6-8 Tbsp. shrimp powder [If not available, 4 Tbsp. fish sauce is an acceptable substitute. - KB]
Slowly brown the miso in a large, heavy frying pan (13" cast iron works well) over a very low flame.
Toast sesame seeds [I used a non-stick frying pan over medium heat, shaking or stirring constantly until golden. Cool. Crush sesame seeds in mortar and pestle with salt or grind in spice grinder until fine. - KB]
Add each ingredient while stirring and browning constantly over very low heat.
Add the soy and sesame oil in half-cup increments, stirring until dissolved. Continue browning until it achieves a dark chocolate brown color, but retains a thick, paste-like consistency, about two hours or even more. Turns the color of very dark molasses, but it takes constant stirring on a very low flame. Should be a thick paste.
---
Get Denise's family recipe for Greek dolmathes (stuffed grape leaves)
All photos courtesy Denise della Santina.
Posted on March 14, 2022