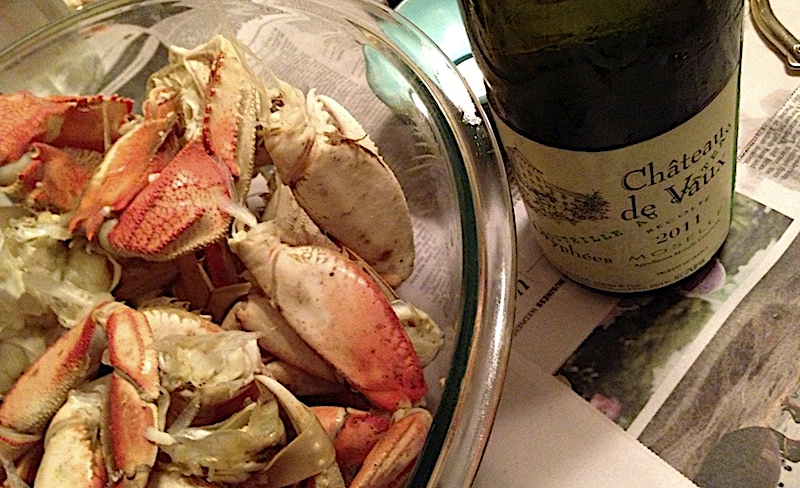 With price negotiations stalled and the entire West Coast fleet
essentially tied up at the dock,
it looks like holiday crab feeds are going to have to wait.
Every New Year's Eve for the last several years we've gathered with friends for a crab feed. While our get-together wasn't going to be possible in this year of COVID, we wanted to keep the tradition going by having our own crab feed here at home, maybe even ZOOM-ing with our friends for at least a toast, if not the whole feast.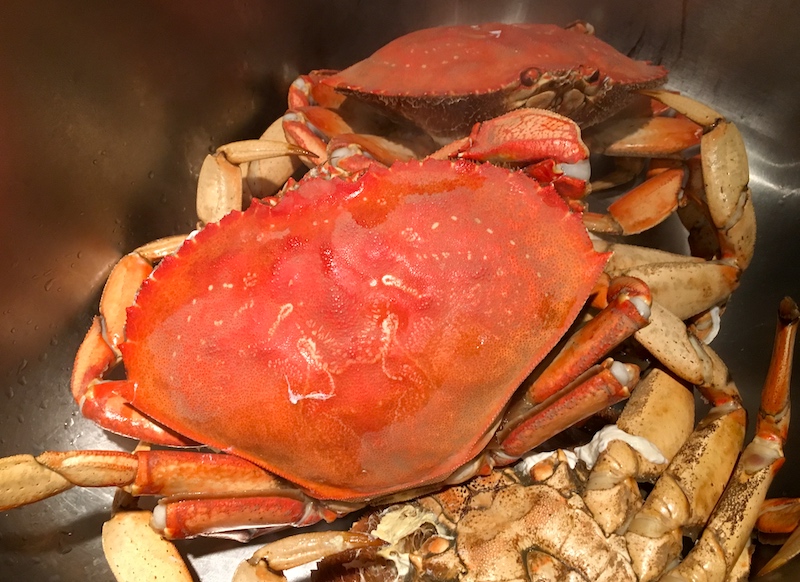 But in calling around, there was almost no whole, fresh crab to be found. Odd, since the season for the 2020 commercial Dungeness season opened on December 16.
Is this yet another reason to curse 2020?
In doing a little digging, it turns out that the curses would be more appropriately flung at the large fish processors that dictate the price they're willing to pay crabbers for this quintessentially ephemeral delicacy. The 800-pound gorilla among these processors is Pacific Seafood with 3,000 employees and $1 billion in annual revenue. Next largest is Bornstein Seafoods with 170 employees and $40 million in annual revenue, followed by Hallmark Fisheries and Da Yang Seafood.
According to Tim Novotny of the Oregon Dungeness Crab Commission—an industry-funded agency that's part of the Oregon Department of Agriculture's (ODA) Commodity Commission Program—each of the state's six major ports has a team of negotiators that, together, meet and propose the price crabbers believe their catch is worth each season. In 2020, the price they went to the processors with started at $3.30 per pound for live crab.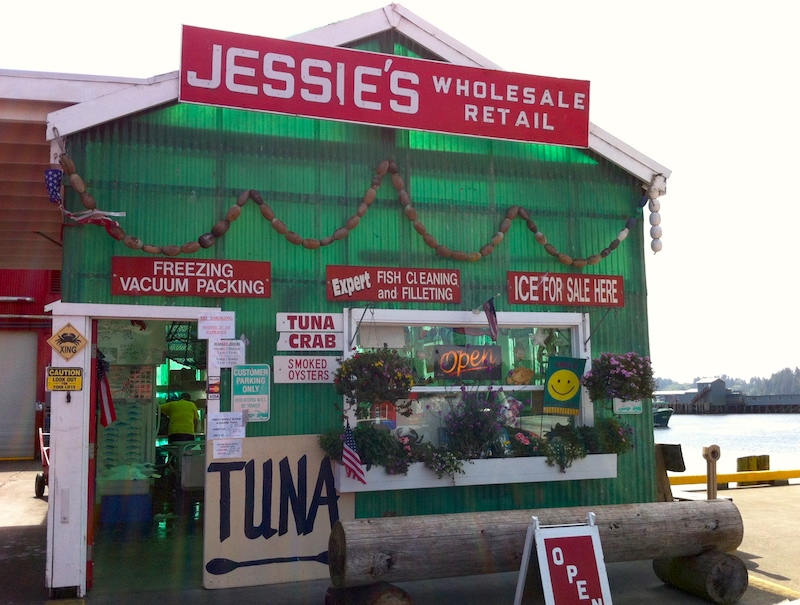 Hallmark and Bornstein countered with a price of $2.20 per pound, then Pacific Seafood came in with a proposal of $2.50 per pound, all roundly dismissed by fishers as barely enough to cover their costs, not to mention not worth risking their lives for in winter's cold, rough seas. Crabbers then came back with a price of $3.20 per pound, which was rejected by processors.
The pandemic is playing a part in negotiations as well, with crabbers saying if crews experience an outbreak it could shut down their season entirely. For their part, processors are nervous about the market for crab, with restaurants only open for takeout and not ordering in their usual volume, and with retail customers hesitant to venture out to stores to buy product.
Pacific Seafood—which Novotny described as "the straw that stirs the drink" because of its position as "the big dog" in the market—is irked that it's being blamed for ruining holiday celebrations. An article for KCBY in Coos Bay quotes Jon Steinman, vice president of processing at Pacific Seafood, as saying "the notion that Pacific Seafood is holding up the Dungeness season is absurd.
"'We are one of many other major buyers on the West Coast,' Steinman said in a statement. "We have to do the best we can for our customers, our fishermen, and our team members who are counting on us to run a good business and be here for this season and years to come."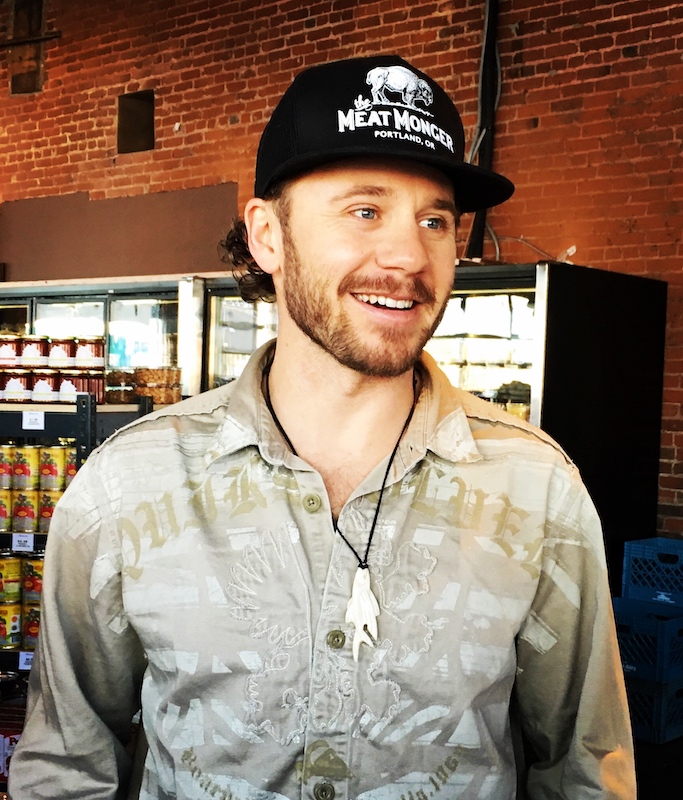 It is possible that the ODA could get involved in the negotiations if a request is made by both the crabbers and the processors.
"By law, Oregon allows [processors] and fisherman to convene supervised price negotiations with oversight from the ODA," said ODA's Andrea Cantu-Schomus in response to my e-mail. "A request for state-sponsored price negotiations was made to ODA, [but] ultimately there was not enough participation [from both sides] to hold negotiations."
The opaque nature of the negotiations is frustrating to Lyf Gildersleeve of Flying Fish, a sustainable seafood retailer in Portland, who would like to see a more transparent process rather than what he terms a "closed-door conversation" between the haggling parties. "Processors always lowball the price to make another fifty cents per pound," he said, noting that, for the most part, "people will pay whatever it takes" to have their holiday crab.
And as much as I'd like to make this about me, the delay in setting a price for this year's Dungeness catch isn't just inconveniencing my holiday plans, it's hurting the whole economy of the coast. From fishing families to retailers to the small coastal towns already hard-hit by the pandemic, it's compounding the devastation wrought by job losses and the lack of tourist dollars,.
So, with price negotiations stalled and the Oregon and California fleets* essentially tied up at the dock, it looks like our New Year's crab feed is just going to have to wait.
You can find tons of recipes in my Crustacean Celebration series.
* Washington's Dungeness season has been delayed until Jan. 1 due to elevated levels of domoic acid, a marine toxin.
---
UPDATE: After more than three weeks on strike, on Friday, January 8, commercial Dungeness crab fishermen accepted an offer of $2.75 per pound from Oregon processors, a significant reduction from the crabbers' previous proposal of $3.25 per pound.
Find tons of recipes in my Crustacean Celebration series.
Posted on December 30, 2020