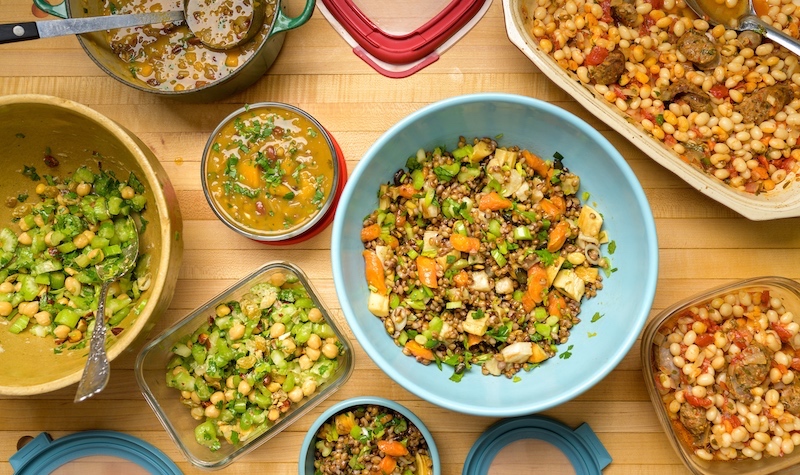 "Food is beautiful. Food is nourishing and delicious and, yes, complicated.
However, food should be a joy, not elicit fear."
Teaching people to cook delicious food at home has been the life-long mission of Katherine Deumling, and is the driving force behind her business, Cook With What You Have. She has just released the third in her series of e-books, "Love Your Leftovers! Favorite Meals that Save Time, Money & Effort," which expands on her mantra of developing creativity and confidence in the kitchen so that you and your family can enjoy delicious, healthy food on a daily basis.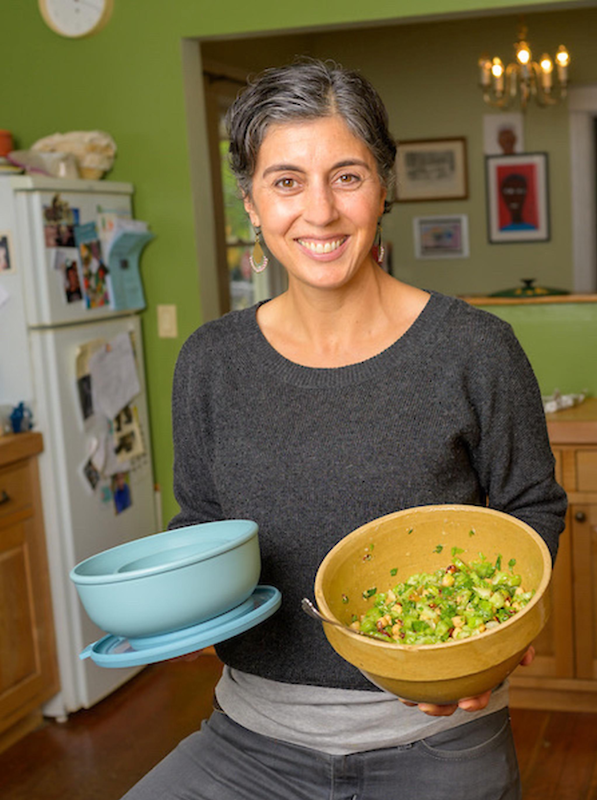 Katherine spent her early childhood in West Germany, the daughter of a creative, efficient mother with a sprawling vegetable garden whose cooking centered around fresh produce and pantry staples, which became the inspiration for Katherine's own cook-with-you-have ethic. A post-college fellowship gave her the opportunity to travel to Italy and Mexico to study how and why people cook the way they do, then a decade of work with Slow Food—including a stint as Chair of Slow Food USA—expanded her awareness of food systems and regenerative agriculture, and gave her an enduring passion for the combination of pleasure and politics.
Her love of leftovers was born out of both necessity—her husband likes to take his lunch to work and she's the busy mother of a teenage son—as well as frugality. She figures that by using leftovers her family saves more than $1,500 per year by not buying lunches, plus minimizing food waste by using or repurposing perfectly good (and delicious) food. Then there's the time and effort saved by having lunches packed and ready to go the night before.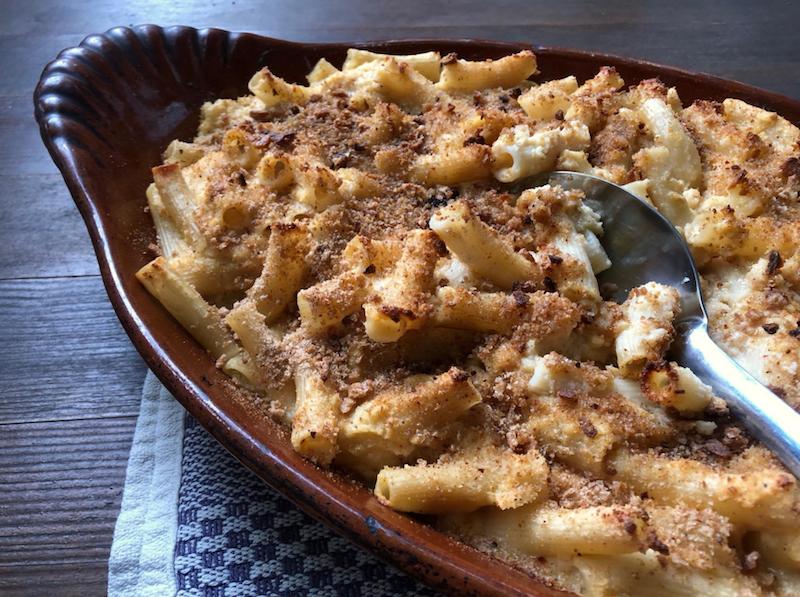 "Love Your Leftovers" continues Deumling's quest to give people what she terms "agency" in the kitchen, that is, to feel creative and effective when it comes to making food. The 17 dishes in the book, 13 of which are plant-based, are designed to boost cooks' personal satisfaction and to short-circuit what she calls "the tyranny of the recipe-based structure." If a recipe calls for a half-teaspoon of thyme, she said, some people give up because they don't want to make a trip to the store instead of simply leaving it out or trying another herb.
"Even smart people shut down in the kitchen," she said, because they've never been given permission to be creative and develop their own tastes rather than slavishly following the dictates of a recipe. Or as Deumling said, her aim is to encourage people "to beat the system" by making deliciousness part of their daily lives.
Cauliflower Mac'n'Cheese
Vegetables can make for great comfort food! This makes a lot and is even better the next day, heated up in a skillet with just a splash of olive oil on high heat. It develops a crust and is sublime!
2 Tbsp. olive oil
1 medium cauliflower, stems & florets chopped (about 8 cups)
1 lb. pasta (penne, rigatoni, rotini, corkscrew)
1 1/2-2 c. grated cheese (sharp cheddar, gruyere)
1 Tbsp. Dijon-style mustard
2 Tbsp. olive oil
1/2 tsp. chili flakes
1/4 tsp. grated nutmeg
Black pepper
1 3/4-2 c. hot pasta/cauliflower cooking water
1/2 c. bread crumbs
Preheat oven to 400°.
Bring a large pot of water to boil and add salt. Cook the cauliflower in the boiling water until very tender, about 15 minutes. Scoop the cauliflower out of the water with a slotted spoon and transfer to a food processor or blender. Add the pasta to the boiling water and cook until just al dente. Scoop out 2 cups of hot, starchy cooking water and then drain the pasta and put it in a 9" by 13" baking dish or other similar baking dish.
Carefully process the cauliflower with the 1 3/4 cups of cooking water, olive oil, cheddar, mustard, chili flakes, nutmeg and pepper. (You may have to work in batches.) If the sauce seems too thick, add the remaining liquid or a bit more water—it will thicken when baking. Taste and adjust seasoning. You want it to be quite strongly flavored. Pour the sauce over the pasta, toss, and spread mixture evenly in dish. (You can make the dish to this point, cover, and refrigerate for up to a day.) Sprinkle the top with breadcrumbs or additional grated cheese. Bake until the pasta is bubbling and the crumbs are browned, about 20 minutes if all your components were hot, 30 minutes if not. Pass under broiler for more browning if you'd like.
Serves 6
Photos by Shawn Linehan from "Love Your Leftovers."
Posted on November 4, 2019