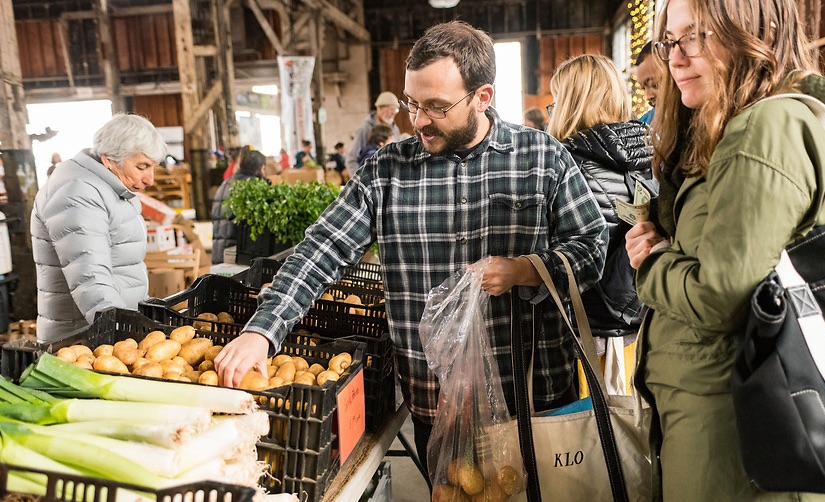 Spring has always been a favorite time of year, coming, as it does, at the end of a cold, damp season here in the Pacific Northwest. The warming temperatures, the first taste of the peppery greens emerging from the soil—it rings my chimes every time! And of course the abundance of summer can't be beat, starting with the region's justifiably renowned berries and the ensuing cavalcade of summer vegetables and fruits.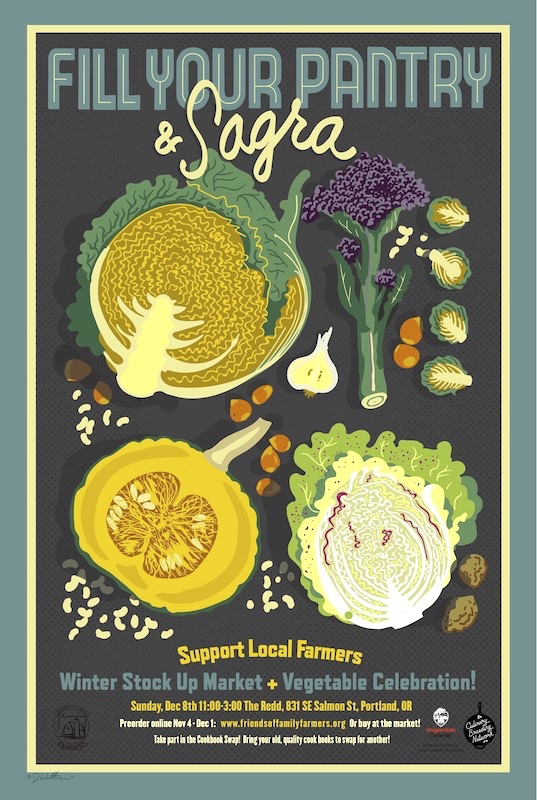 But I'm finding that, in the last couple of years, fall and winter have wangled their way into my heart, especially with the emergence of new, packed-with-flavor varieties that local farmers have adapted to our maritime climate, many of which can thrive in the field without row covers or hoop houses. I'm not just talking about beets and turnips here, either, but a whole plethora of chicories—bright red radicchio, speckled castelfranco, curly endive and escarole, and even an Italian outlier called puntarelle—with their slightly bitter bite, as well as new squash types that will make your old butternut blush, along with other upstarts like purple sprouting broccoli.
To celebrate this season of deliciousness and sample it first-hand, on Sunday, December 8th, Friends of Family Farmers and the Culinary Breeding Network are joining forces to once again to present the Fill Your Pantry and Winter Vegetable Sagra. Fill Your Pantry is a one-day community bulk-buying event encouraging you to stock your pantry for the winter with items from local farms such as storage vegetables, fruit, beans, pasture-raised meats, grains, canned goods, and other products. Take a look at the incredible list of products and sign up to pre-order. (Pre-ordering is encouraged, with orders to be picked up at the event. Farmers will bring a limited amount of product to sell at the event.)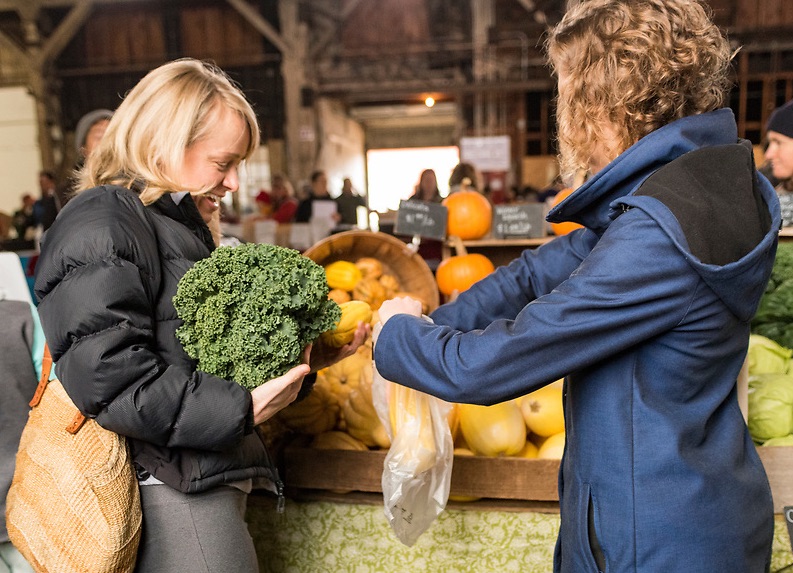 The Winter Vegetable Sagra—"sagra" being Italian for a rural festival—will have some of Portland's best-known chefs offering (free!) tastes of dishes featuring the many different varieties of winter vegetables being grown by Oregon farmers, along with cooking demonstrations and activities for kids. Not only that, and this speaks volumes to me, there's a cookbook swap where for every good quality cookbook you bring in, you can swap for another one of your choice!
It's all happening on December 8th from 11 a.m. to 3 p.m. at The Redd, Portland's hub for local food and farms, at 831 SE Salmon St. in Portland. Past events have been not only a showcase of the vitality of our local food system, but an opportunity for the community to celebrate the bounty that is available to us year round.
Photos by Shawn Linehan Photography.
Posted on November 9, 2019