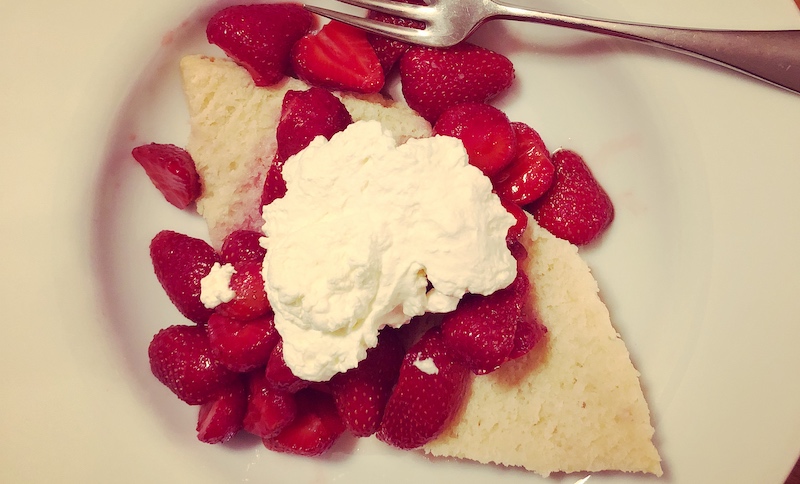 It's high season in Oregon for berries, folks, and while I don't have an argument with pies, crisps or cobblers—drop one off any time, really!—in my family's opinion there's no higher or better use for fresh berries than finishing a summer's feast with fresh berry shortcakes.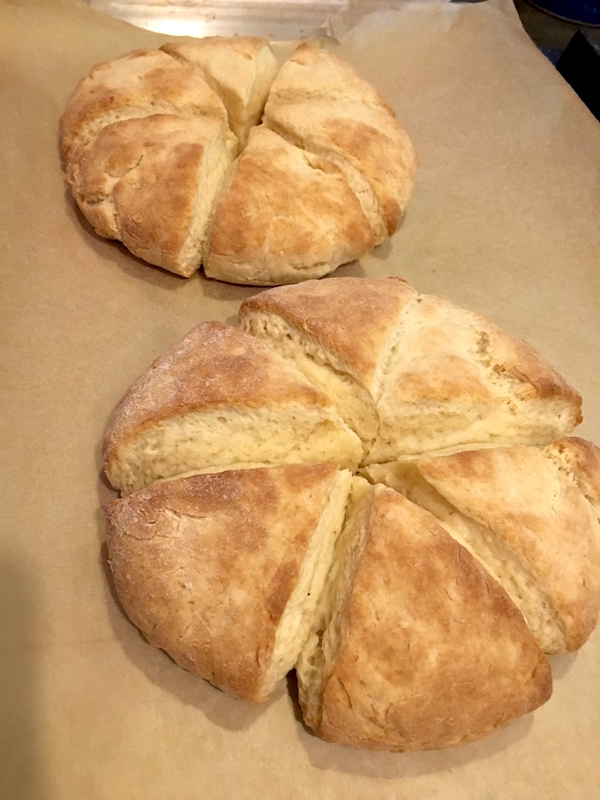 The buttery, lightly sweet shortcakes, which can also do double duty as breakfast scones, come together quickly in a food processor. Shower them with a scattering of lightly sugared berries and a plop of whipped cream (or ice cream, depending on your druthers) to make these ephemeral seasonal delights shine.
Whether you've got raspberries, loganberries, blackberries, tayberries, strawberries, boysenberries, blueberries or—I know I'm forgetting some—a mixture of two or more, save a couple of pints out of your next flat of berries to make this startlingly simple and stunningly delicious classic.
Berry Shortcake
For the shortcakes:
2 1/2 c. flour
1 Tbsp. baking powder
1/2 tsp. salt
8 Tbsp. (1 stick) frozen butter or margarine, cut up
1/4 c. sugar
2/3 c. whole milk
For the berries:
2 pints berries
1/4 c. sugar (adjust according to sweetness of berries)
Whipped cream or ice cream
Preheat oven to 425°.
Put flour, balking powder, salt and sugar in bowl of food processor. Pulse four or five times to combine. Add butter or margarine and pulse several times until the mixture resembles cornmeal. With processor running, add milk in a stream. Keep processor running until the dough comes together in a soft mass.
Remove dough from processor, place on floured surface and form into a soft ball shape. Divide dough ball in half and gently pat out each half with your hands into six-inch disks (they will be about 1/2"-5/8" thick). With a butcher knife, slice each disk into six triangle-shaped wedges. On a sheet pan lined with parchment paper, place wedges slightly apart for crispier sides, touching for soft sides. I usually separate them by 1/8" and they puff up into wedges that break apart easily. Bake about 12 minutes or until tops are medium brown. Remove to racks to cool.
While the shortcakes are baking, put the berries into a large mixing bowl and add sugar. Using a spatula, gently fold the sugar into the berries. Allow to macerate for at least an hour (you can also place berries in the refrigerator until assembling). Using one wedge per serving, slice wedges in half lengthwise and place on individual serving plates or bowls. Scatter berries over the top and drizzle with juice that collects in the bottom of bowl. Top with whipped cream or ice cream as desired.
Posted on July 8, 2019