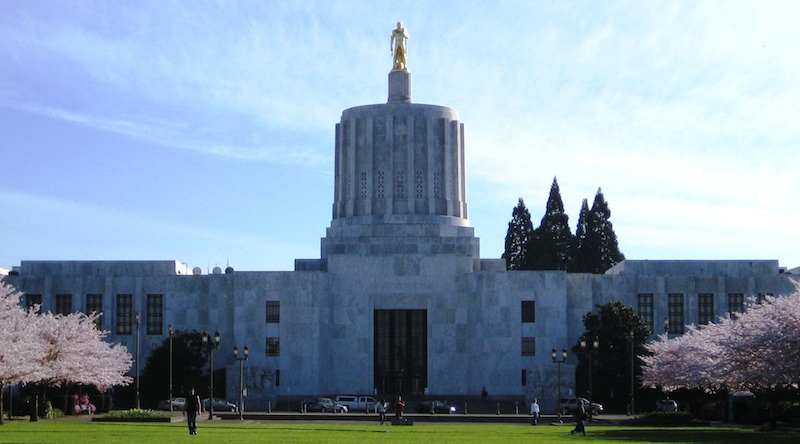 Legislative maneuvering on the part of Oregon's powerful agriculture lobby has killed one bill and basically gutted another since my last Legislative Report.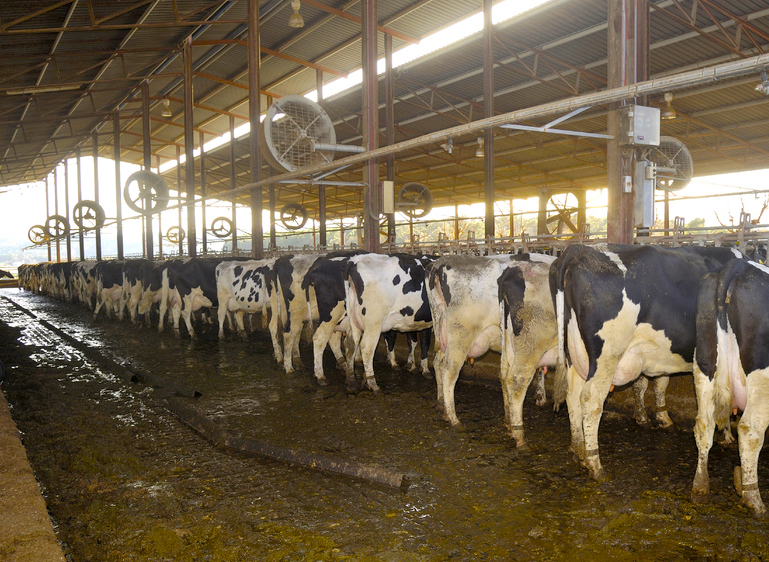 The Factory Farm Moratorium bill, SB 85-1 (formerly HB 2667), suffered a setback when an amendment was proposed (SB 85-3) limiting the bill to apply only to poultry factory farms, as well as shrinking the moratorium from eight to only two years, not nearly enough time to make the necessary changes to Oregon's laws and regulations. According to one insider, "while the amendment was an attempt by the committee to offer a compromise, industrial interests will never get to neutral on a moratorium, let alone support it, [so the effort] was all in vain."
A press release from the Stand Up to Factory Farms coalition of 50 public interest groups cites problems caused by current mega-dairy operations that would be unaddressed by the proposed amendment, including:
The 11 mega-dairy facilities operating in the state produce over 17 million kilograms of planet-warming methane every year.
The Lower Umatilla Basin, home to some of the largest operating and proposed mega-dairies in Oregon, suffers from depleted and degraded groundwater with widespread nitrate contamination to drinking water wells, affecting the health of area residents.
Forty years ago, Oregon was home to more than 4,000 dairies, mostly small, family-owned businesses. As factory dairy farms have come to dominate state milk production, just over 200 family-scale dairies remain.
Despite public hearings showing Oregonians are in favor of the moratorium by a 3-to-1 margin, the new amendment basically gutting the intent of the original bill is being promoted as a "compromise" by industrial agricultural interests in the state.
TAKE ACTION NOW: Sign this petition to support a full moratorium on factory farms so Oregon can establish a comprehensive regulatory system to protect our health, the health of our communities and the environment.
---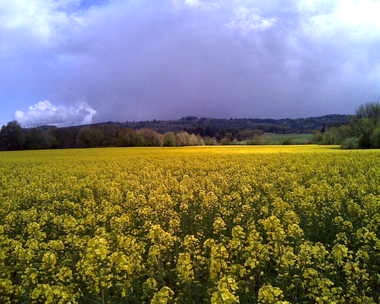 The Canola Protected District (SB 789) bill, which would permanently place restrictions on growing canola within Willamette Valley Protected District, has passed out of committee thanks to the help of citizen action. The Willamette Valley is one of the last regions on earth suitable for large-scale brassica seed production—crops like kale, cabbage, mustard, collard greens, broccoli, cauliflower, Brussels sprouts and kohlrabi—and grows over 90% of the world's supply of many brassica seed varieties.
Canola is a low-value oil seed oil product that can cross-pollinate with brassicas, and because it is mostly a genetically modified (GMO) crop, is particularly dangerous for Oregon's organic seed industry—if organic seed is found to be contaminated from GMO crops, the whole seed crop from the farm can be destroyed, potentially putting it out of business.
The bill will now be sent to the full Senate with a "do pass" recommendation from the committee. More information here.
---
Raw Milk Sales (HB 2616), the bill to expand small farmers' ability to sell raw milk to the public, was killed in committee by pressure on legislators from large dairy interests, as well as a disinformation campaign targeting legislators at a public hearing regarding the safety of the product.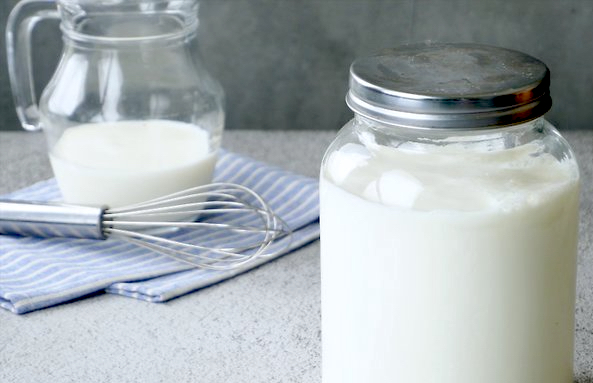 The bill would have expanded the venues where farms under the micro-dairy exemptions could sell raw milk, to include delivery, at farmers' markets and farm stands if they label the raw milk. The bill would also have legalized the retail sale of raw cow milk and cow milk products to retail stores including butter, cheese and ice cream.
Though the disinformation was refuted by farmers and advocates who cited an internationally accepted product standard to ensure safety, after the hearing the Oregon Department of Agriculture (ODA) issued a surprise ruling that would require farms selling raw cows' milk, most of which have three cows or less, to get a Concentrated Animal Feeding Operation certificate from the state, normally a process only required of farms with more than 200 cows. Oddly, Oregon is the only state in the nation whose regulations—and the proposed ODA ruling—only apply to raw milk from cows, not raw milk from goats or sheep. Go figure.
TAKE ACTION: Sign the petition to let legislators know safely produced raw milk should be available to Oregonians.
Posted on March 22, 2023