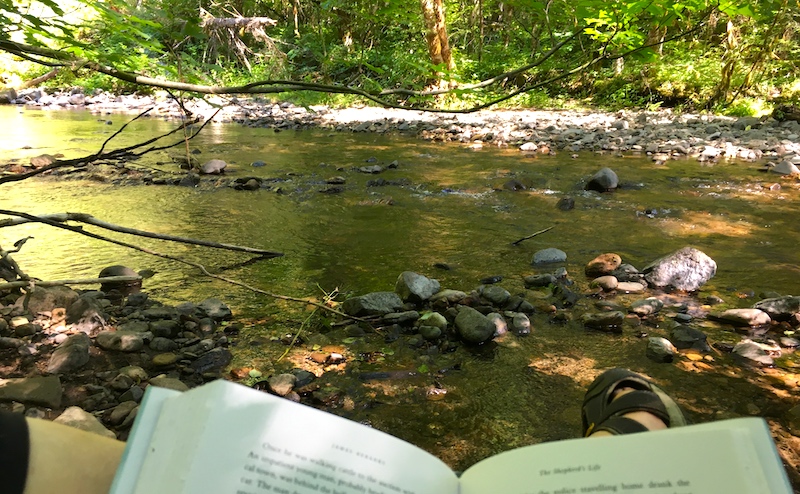 It was a frantic beginning to a trip that was supposed to be all about chilling out. First, a record-breaking heat wave upended the balmy summer weather typical of Western Oregon in late June, which followed on an exceptionally dry spring. Indoor temperatures, even with fans blowing and our window air conditioner blasting on high, were hovering in the high 80s.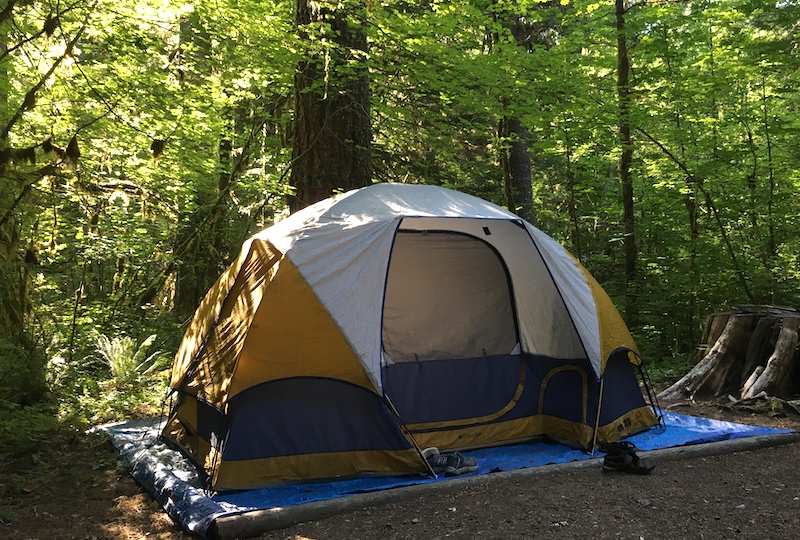 The generous offer of a beach retreat from a friend was one we couldn't refuse, so we threw the dogs and the ice chest in the car and took off for two nights, returning mid-week. On returning home we quickly emptied the car, started a load of laundry, threw the tent in the car and dashed to our targeted campground, hoping to find a site where we could spend the Fourth of July weekend, a yearly pilgrimage considering our noise-averse pups.
Paradise Creek, a rustic campground in the Gifford-Pinchot National Forest where we've camped in years past, has around 40 sites, 60 percent of which are reservable with 40 percent available on a first-come, first-serve basis. Some of the best sites along the creek (particularly numbers 27 and 29) are non-reservable, so we hoped that by arriving mid-week we might just snag one of those.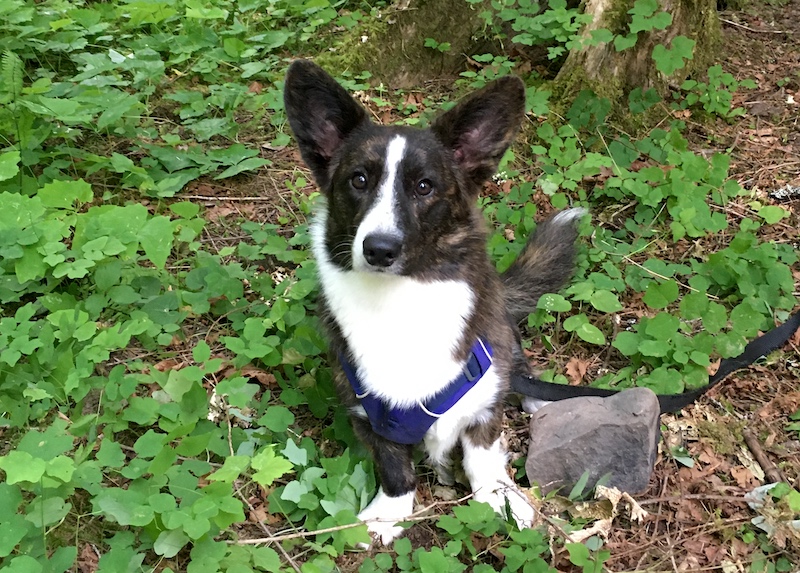 As we turned into the campground, I said a silent prayer that the camping goddess would favor us with a good campsite. We noted that there were indeed a few available near the entrance (bordering the road) that might be okay in a pinch. As we rounded the turn to the creekside spots, I held my breath.
We ticked them off as we crept past. Nope. Nope. An inside site, across the road from the creek, was open, but we rolled on knowing we could come back around if we had to. Site 27, a large double, was taken—crap!—and there was just one more site on the creek side, number 29, beyond it.
Astonishingly, it was open! We parked the car at the site and I practically ran to the registration stand to fill out the slip and deposit our check while Dave started setting up the tent. The plan was to leave the tent set up on the site overnight—allowed if you return within 24 hours—then dash home to pack up our gear and come back the following day.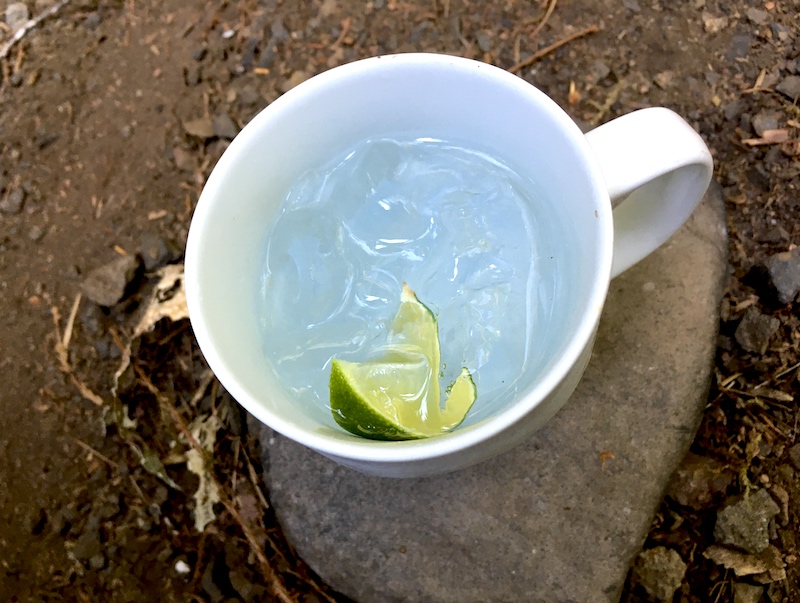 The next evening found us settled in, with drinks in hand and pasta bubbling on the campstove, ready to be smothered in a Bolognese I'd brought from home. The following days were blessedly quiet—this campground is normally punctuated by birdsong rather than generators—full of walks, reading by the creek, naps and relearning how to relax. After our COVID year, it was more than welcome.
Read more Camp Stories about our favorite places here and here, and get my list of must-have gear and hacks collected over our decades of camping!
Posted on July 13, 2021