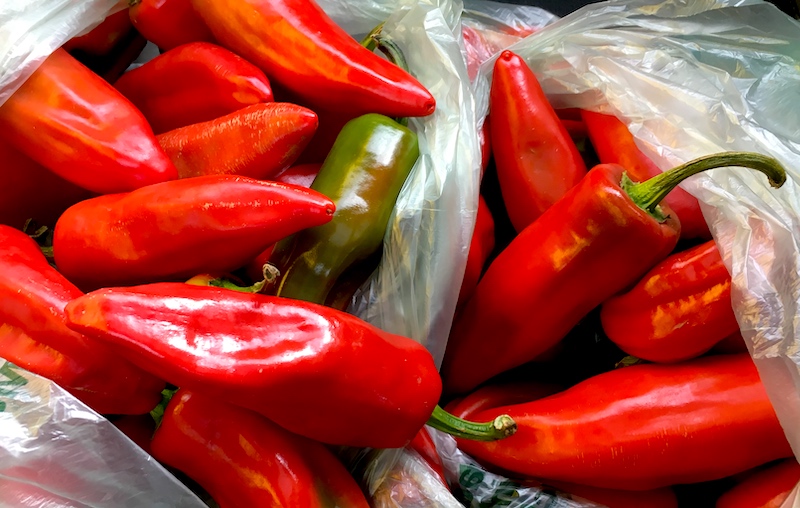 I had this whole plan, see? I'd been searching without success for the thick-skinned, thick-walled, fleshy espelette peppers like the ones I found four years ago from Viridian Farms—which is unfortunately no longer in existence—and used to such great effect to make some kick-ass, fruity, smoky harissa. In the intervening years I'd tried espelette peppers from various area farms, but the fruit, while it had the requisite thick skin, was uniformly thin-fleshed. When roasted, the flesh stuck to the skins like glue, making peeling arduous and not worth it in terms of resulting volume.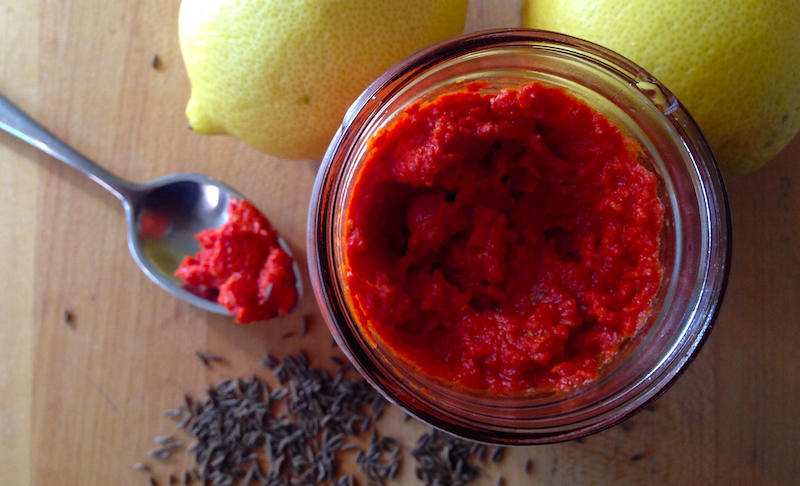 This year I was determined to try again to find those perfect peppers and purchased peppers from two more farms. Again, sad trombones.
With the first couple of pounds I managed to make a very small batch of harissa, but the next two pounds were just not going to be worth the work. Not wanting to waste their fruity, biting heat, I was casting about for good uses. Most suggestions were to dry and grind them to a powder, but then I ran across farmer and author Josh Volk's Instagram photo of chopped peppers that he'd fermented in a 3.5 percent salt mixture.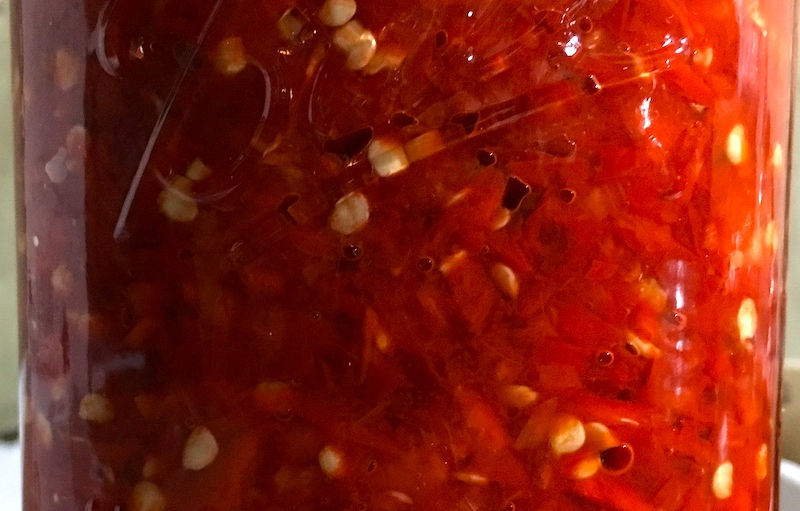 Aha!
A little back-and-forth with Josh led me to chop the two pounds of peppers in the food processor, add the salt, pack them in a Mason jar, set the jar in a dish in the basement, then put a zip-lock bag of water inside the jar like a pickling weight, which allows it to breathe (and overflow if necessary). Putting a lid on isn't necessary, but if you do, make sure it isn't screwed on tight—it needs to breathe!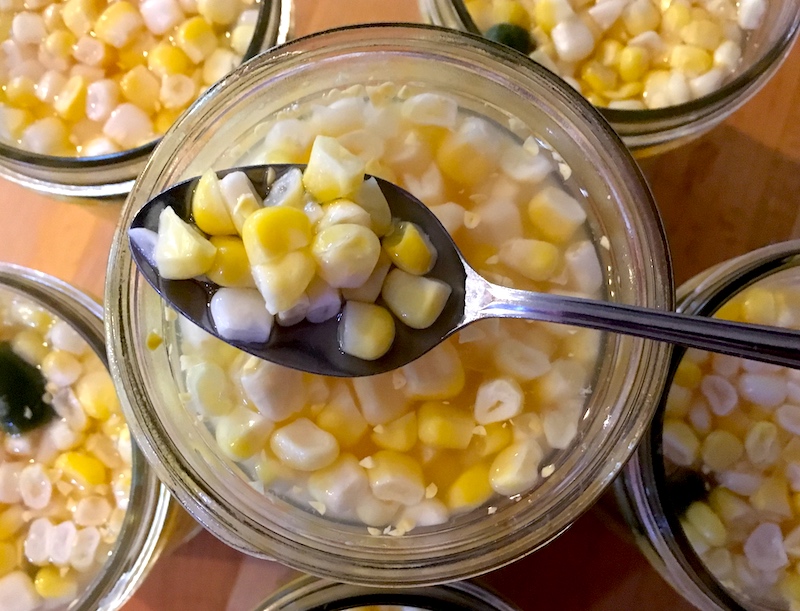 After four days I saw bubbles and a little puddle underneath the jar, which indicated that fermentation was, indeed, occurring, so I left it for a few more days. Recipes say you can allow it to ferment for as long as a month, but being the impatient person I am, I gave it a week before bringing it upstairs to whiz in the blender, adding water to thin it to a sauce-like consistency.
The result? Well, we used it as a hot sauce on pork tacos along with some of Hank Shaw's sour corn that I'd made earlier and we thought it was great. But the real test came when I gave some to my neighbor Ivy Manning, a hot sauce aficionado as well as author of countless authoritative cookbooks, for her expert opinion. Her reaction? "Can you just pour some out on the counter so I can roll in it?"
'Nuff said.
Posted on October 5, 2019