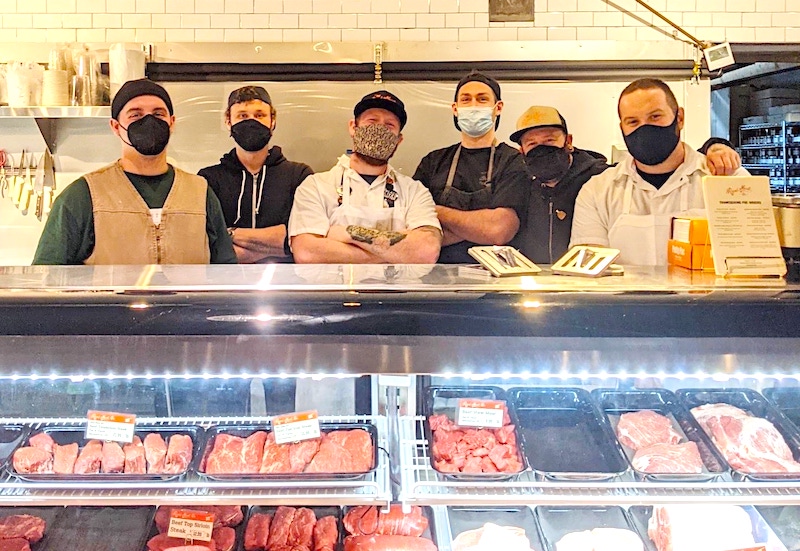 Portland cooks and makers rejoice! After months of fits and starts on their expansion plans—the pandemic has wreaked havoc on construction schedules and state agency certifications alike—Revel Meat Co. and Two x Sea have finally filled their cases and staffed their counters at Providore Fine Foods on Northeast Sandy Boulevard.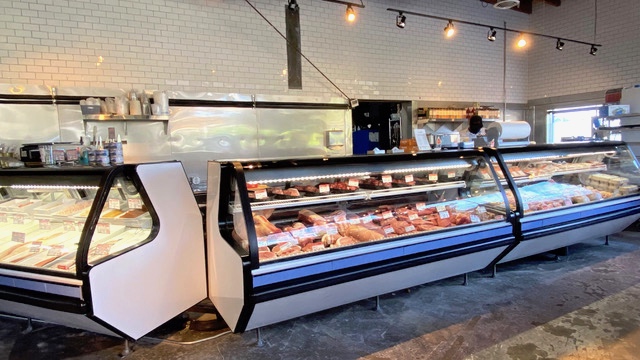 "We're happy to announce that after many months, the debut of their full-service meat and seafood counter at Providore is here," said Kaie Wellman, co-owner of Providore along with her husband, Kevin de Garmo and their business partner, Bruce Silverman. "The 'protein' corner of the store has been transformed into a mecca for those who want to work closely with their local butcher and fishmonger to source top-quality, small-farmed meat and sustainably caught seafood."
While the original plans calling for an oyster bar have been scotched, there will soon be seating in the new wine room—it's taken the space once occupied by the now-closed Nomad. There are grab-and-go goods aplenty, from salmon cakes, fish croquettes and fresh oysters to marinated chicken skewers and housemade sausages ready to take home and throw on the grill, and Vannatter says to look for holiday specials appearing soon.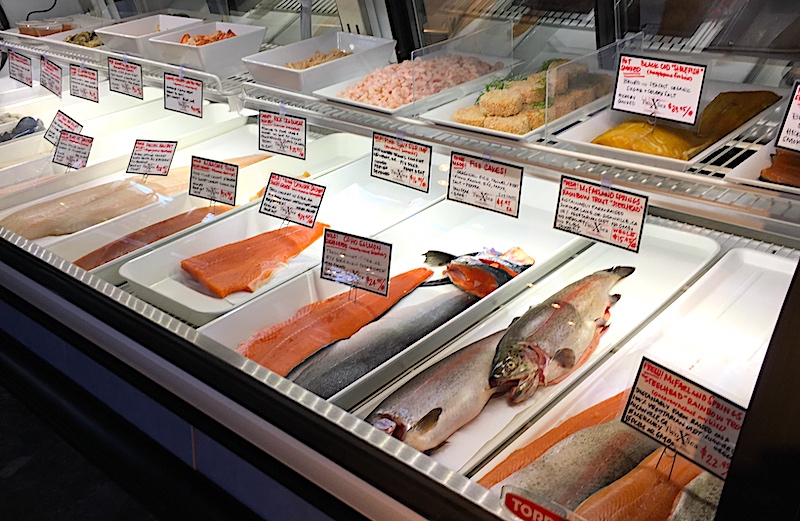 A huge problem with our food system is that shoppers are often misled about what they're buying. Tilapia, a common farmed fish, is mislabeled as more expensive snapper—an analysis by the Guardian newspaper of 44 studies found that "nearly 40% of 9000 products from restaurants, markets and fishmongers were mislabelled." The same misinformation is presented to consumers regarding the sourcing, feeding and slaughtering of beef and pork.
Both purveyors have a stated mission to offer transparency and traceability to Portland cooks. Want to know where a piece of fish in the Two x Sea case comes from, the name of the boat that caught it and how it was caught? Just ask. Lauren Vannatter of Two x Sea said, "We'll tell you the real story instead of the made-up story."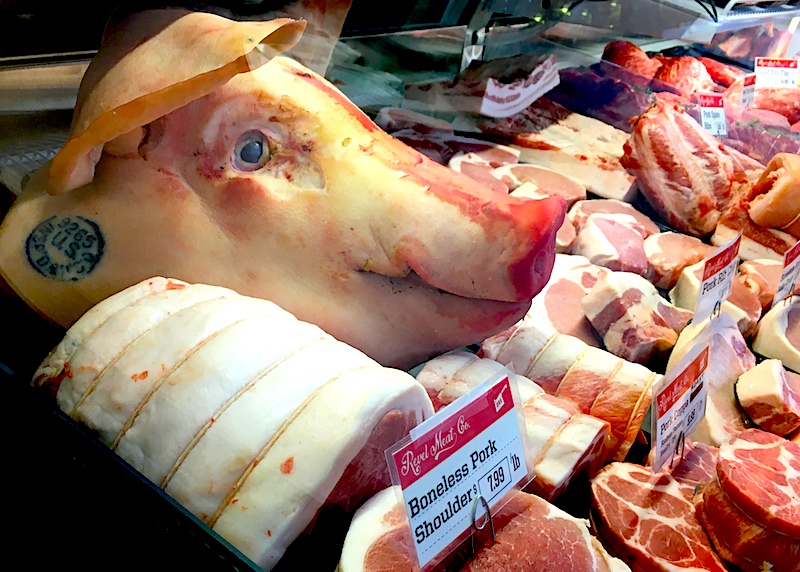 Similarly, Revel's Ben Meyer is committed to tossing out what he calls the "smoke and mirrors" of the meat business, including being able to tell shoppers the name of the farmer that raised the animal, how it was raised, what it ate during its lifetime and when and how it was harvested. Like butcher shops in your grandparents' time, you'll be able to see Revel butchers breaking down primals and sub-primals of beef and pork into steaks, chops and roasts, and even butchering a whole lamb.
How about braising a beef neck, buying a whole pork belly for bacon or pig trotters to simmer with a pot of beans? You'll be able to preorder all of those and get them in a day or so. (Me, I was excited to hear that after the holidays—please let it be true, kitchen gods—I might be able to obtain the main ingredient for Hank Shaw's blood sausage, and even order the fourth stomach of the cow called the abomasum, so I can tempt my friend Paolo to make his favorite Tuscan sandwich, lampredotto.)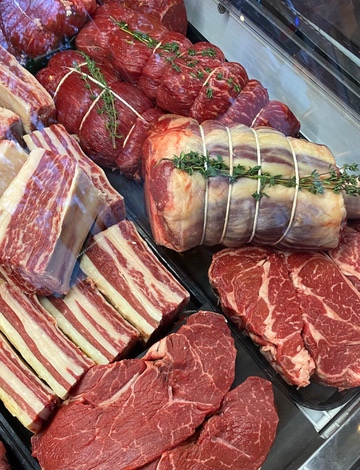 Calling Providore's partnership with these two purveyors a "perfect marriage," Wellman added that "their sustainability standards are unmatched anywhere. These guys walk their talk."
When the founding partners launched Providore, Wellman said that it was intended to become a vortex for people who love to cook and who care about where their food comes from, and this latest expansion is the long-planned next step in its evolution. "It's a community of like-minded businesses and business owners," she said. "It's the antithesis of a grocery store experience. It's a place where customers come in and are surrounded by real food and high quality products from small producers they can't find elsewhere."
Providore Fine Foods is a sponsor of Good Stuff NW.
Posted on November 19, 2021