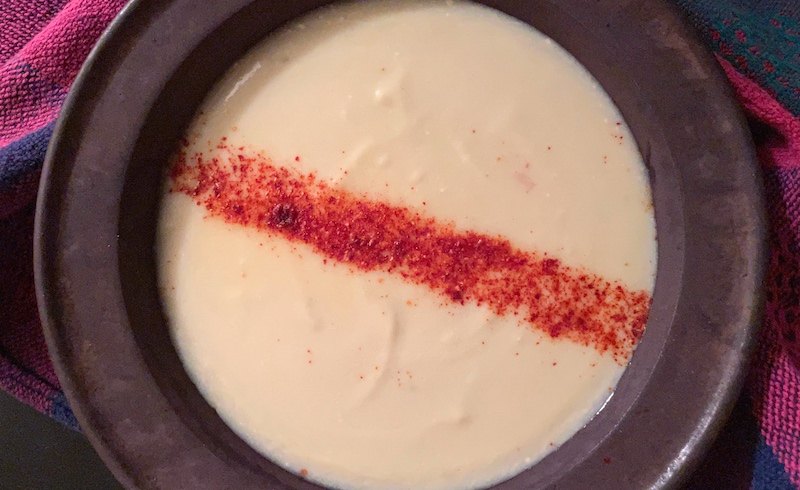 ---
Two Recipes That Got Me Further Down the Root Road.
---
Root vegetables make me uncomfortable. There. I said it.
As a writer who covers our local food system, the farmers, ranchers and fisherfolk who do the hard work of bringing food to our tables, not to mention the incredible bounty of vegetables, meats, fish and edible delights within that system, you'd think nothing would be able to stump me. Well, I'm here to tell you that many root vegetables have been in a Pandora's box that I'd just as soon have kept shut.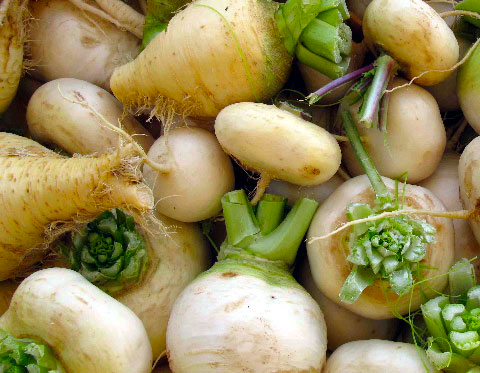 Not that I would put them on my "never put this in your mouth" list or that I find them, to put it in toddler terms, "yucky"—I've had plenty of stellar meals prepared by excellent cooks featuring everything from celery root to kohlrabi to turnips and their kin. It's just that I wasn't brought up eating or cooking with them in a thoroughly middle-class 1960s American home, with Campbell's soup, frozen (or worse, canned) vegetables and that housewife's dream, Hamburger Helper.
My mother, who worked full time and had three kids and a husband to feed, was a good cook short on time, so convenience foods, available and much-ballyhooed in her "ladies magazines" of the time, made sense in her hectic life. As for me, since starting Good Stuff NW, I've inched my way into the world of root vegetables, sizzling sweet hakurei turnips with their greens in the oven or roasting a melange of roots under a chicken.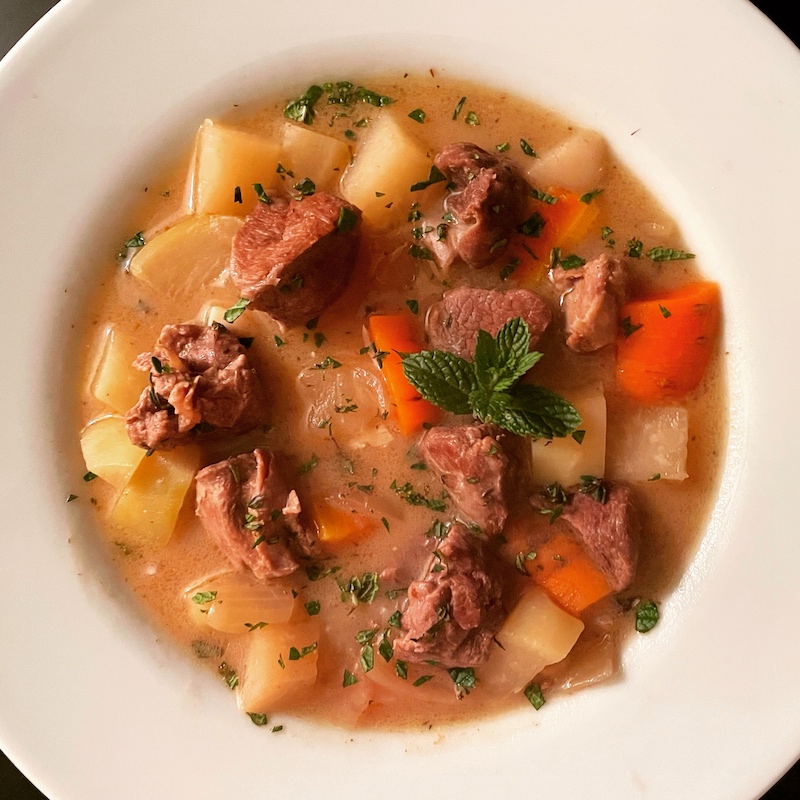 But subscribing to a CSA the past couple of years put my root-phobic inclinations to the test, since turnips, celeriac, kohlrabi, rutabagas and beets are par for the course in fall and winter in the Pacific Northwest, challenging my "never toss perfectly good food in the compost" mantra. When I found our food bin half-full of turnips the other day, I had to cave and resort to combing my cookbook collection and consulting the oracle (i.e. the Goog) for ideas.
The following stew and soup would qualify as both belly-warming and delicious, and have taken me just a little further down that rooty road.
Quick and Easy Creamed Turnip Soup
This is a super simple, creamy, incredibly luscious soup for dinner that makes enough for four good-sized appetites (top photo). It also makes a fun appetizer (think gazpacho) served warm in small, clear glass cups. Adapted from Spruce Eats.
2 Tbsp. olive oil
2 Tbsp. butter
1 large onion, roughly chopped
2 large leeks, halved lengthwise and sliced crosswise in 1/2-inch pieces
6 cloves garlic, roughly chopped
6 medium to large turnips, chopped in 1/2-inch dice
8 c. chicken broth or vegetable broth, or a combination of half water and half broth
2 c. half-and-half
Salt and pepper to taste
Turnip greens, or parsley, for garnish
Heat the oil and butter in a large soup pot over medium heat. Add the chopped onions and leeks, sprinkle with salt, and cook, stirring occasionally, until onions are soft, about 3 minutes. Add the garlic and cook, stirring, until fragrant, about 1 minute. Add the turnips and broth. Bring everything to a boil. Reduce the heat to simmer and cook until the turnips are very tender, about 20 minutes.
Take the soup off the heat and, using an immersion blender, purée the soup until very smooth, at least 2 minutes. (If you use a regular blender, allow the soup to cool slightly and work in batches, covering the lid of the blender with a kitchen towel to prevent splatter burns.)
After puréeing, return the soup to low heat and add the cream, stirring to combiine, making sure the soup does not boil. (The more cream you add the thicker and more luxurious the soup becomes.) Add salt to taste. Ladle into bowls and garnish each bowl with a sprinkling of cayenne or chopped turnip greens or parsley, if you like. Serve hot.
---
Lamb and Turnip Stew
Adapted from a recipe in Food and Wine,
3 tablespoons olive oil
2 lbs. lamb stew meat, cut into 1-inch pieces
Salt
 and pepper
1 onion, halved lengthwise and again crosswise into eight pieces

6 garlic cloves, peeled and roughly chopped

6 Tbsp. flour
1 c. dry white wine
 or rosé
4 c. chicken stock or broth
 of your choice
3 medium-sized turnips, peeled and chopped into 1/2" dice
2 medium carrots, quartered and cut into 2-inch pieces
1/4 c. half-and-half
Salt and pepper, to taste

Chopped turnip leaves, parsley or mint for garnish
In a large Dutch oven or soup pot, heat the oil until shimmering. Season the lamb with salt and pepper. Working in 2 batches, cook the lamb over medium heat until browned all over, about 6 minutes per batch. Transfer to a large plate. Add the onions to the pot and cook over moderate heat, stirring, until golden, about 5 minutes. Add the garlic and cook, stirring, until golden, about 2 minutes; transfer to the plate with the meat.
Remove the pot from the heat and add enough oil or lard to make 6 tablespoons of fat. Whisk in the flour, then return the pot to the heat. Add the wine and bring to a simmer over moderate heat, scraping the bottom of the pot. Stir in 2 cups of water along with the stock and whisk until smooth, then add the lamb and onion mixture and bring to a simmer. Cover and cook over moderately low heat, stirring occasionally, until the lamb is tender, about 1 hour, adding more water or stock if there isn't enough liquid. (Note: Sopping the gravy with bread is critical!)
Add the turnips, carrots and potatoes to the pot and cook until tender, about 30 minutes. Stir in the heavy cream; season with salt and pepper and warm briefly without boiling. Ladle the stew into bowls and garnish as desired. Serve with crusty bread.
---
You can find literally hundreds more recipes for root vegetables and other common CSA offerings at Cook With What You Have, a reference that many local CSA farms offer as a free resource to their subscribers. Have questions about what a CSA is? Get more information about CSAs, and get a list of area CSA farms and what they offer. Also, Portland author Diane Morgan's James Beard Award-winning book Roots is a comprehensive guide to more than 225 recipes for these often-underappreciated vegetables.
Posted on March 7, 2023